Leader Expectations for School Chapters
Overview, important documents and videos about leading a school chapter for Best Buddies.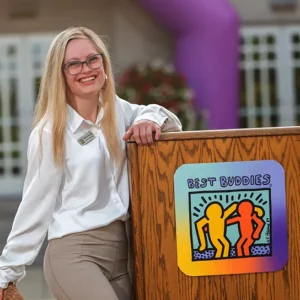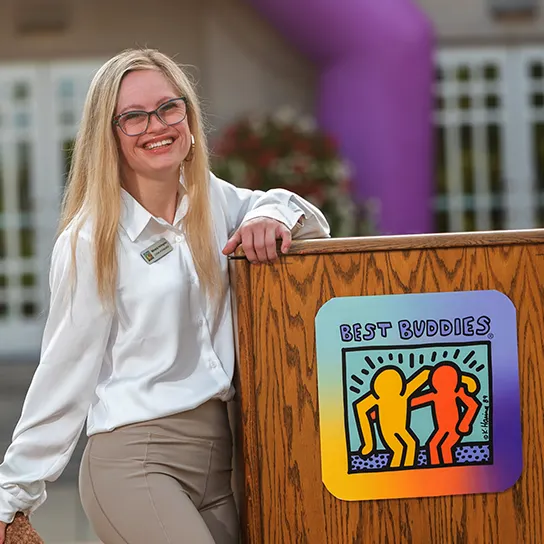 Chapter leaders are selected at the start of the school year and are trained to support the Best Buddies chapter at their school and support the mission in action. Chapter leaders should uphold Best Buddies expectations and serve as a role model for their chapter. Leaders are expected to meet regularly to plan meetings, communicate goals and challenges, and support the mission in their school.
The officer team can be made up of a variety of positions and should be developed to meet the needs of the chapter.  Any position that helps promote growth and sustainability for the chapter is encouraged.
The average chapter officer corps consists of:
Chapter President
Vice President
Buddy Director
Secretary
Treasurer
Chapter advisors are also crucial members on the leadership team in order for the chapter to have a successful year.
As a chapter leader, you are expected to keep your chapter's portal up to date on BB360, including managing  members, making matches, creating events for the chapter calendar, and submitting the end of year snap shot.
If you are interested in being a leader in your chapter, be sure to discuss opportunities with the current officer team and advisor at your school.
Best Practices for Chapter Leaders
As a chapter leader, keeping up with making matches, selecting new chapter leaders, communicating with various members of the chapter, and planning activities and fundraisers can be a lot to juggle. Here are some tips to ensure your chapter is successful in managing common chapter challenges.
Communicating with Chapter Members
Be clear and open with all communication as a leader in your chapter
Determine the best method of communication for each individual or group you are communicating with
Create a communication schedule to ensure everyone is aware of chapter updates
Planning Events and Activities 
Chapters are encouraged to have one activity a month during the academic year for their chapter
All chapter activities should be age appropriate
Chapter activities and events should be inclusive for all members
Making Matches 
Matches must be one-to-one and indicated on BB360
Matches should be paired by similar interests, availability to spend time together, and are encouraged to be same gender when deemed necessary
The minimum buddy pair commitment is to have contact once a week and see each other twice a month
Chapter Leadership Transition
Incoming Chapter Presidents should be selected by current chapter leaders and advisors by June 1st in BB360 (high school and college chapters only)
Chapter Presidents and advisors should work together to select necessary incoming leaders for the next academic year before the end of the school year
Identifying chapter leaders early is recommended, this allows the opportunity for the incoming leader to learn from the current leader in that role
Fundraising
Chapters are encouraged to fundraise year-round in preparation for paying Chapter Dues ($350) by June 1st (high school and college chapters only)
Ensure that funds raised by the chapter are going into a secure account managed by chapter leaders
Use effective marketing techniques to promote fundraisers early to ensure the events are successful