Chapter Members in Schools
Descriptions, documents and videos about participating in school chapters of Best Buddies.
Best Buddies envisions each of our members to be leaders in their schools and communities. Each participant of Best Buddies is an advocate for social inclusion and a leader in the disability rights movement. Everyone can make a significant impact by fostering a more inclusive school and community, educating their peers, and raising awareness.
For chapters that can create matches, chapter leaders will create one-to-one friendships between people with and without disabilities. By matching and cultivating new friendships, we advance our mission of inclusion and take one step closer to a world of acceptance.
Best Buddies provides trainings, resources, and fun ideas to make sure that members and matches get to know each other in a natural way and have the space they need to create life-long friendships.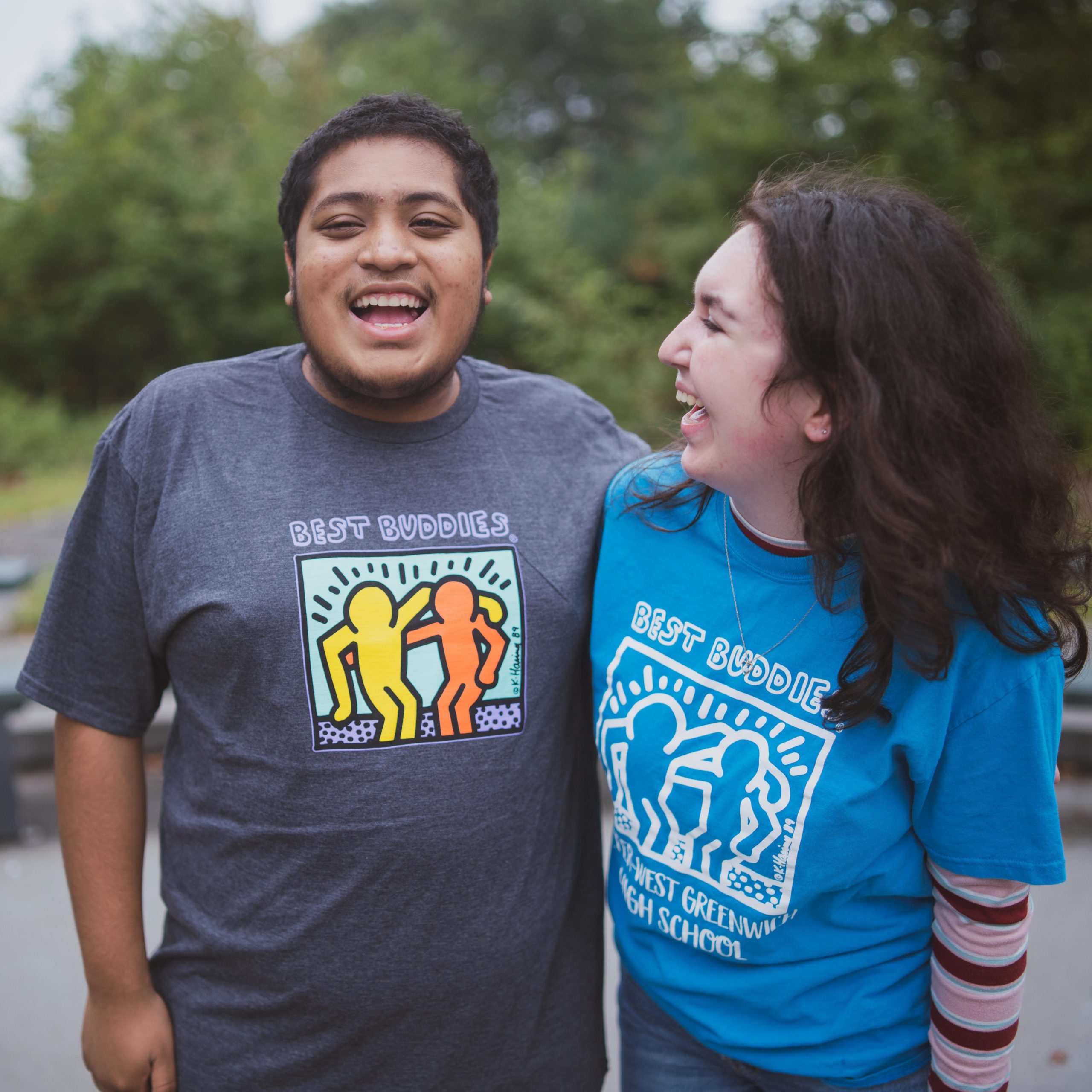 By participating in Best Buddies, school chapter members:
Attend chapter events and activities and engage with buddy pairs to create fully inclusive friendships school wide
Assist with planning chapter trainings like Back to Best Buddies, or statewide Ambassador Trainings
Participate and promote in Spread the Word: Inclusion within their school and community
Support their chapter leadership team by participating in committees to assist with event planning, fundraisers, Spread the Word: Inclusion, etc.
Assist with planning chapter trainings like Back to Best Buddies, or statewide Ambassador Trainings
If matched, spend time with their buddy twice a month and talk once a week
All Best Buddies members must submit a membership application each school year. As part of the membership application, Best Buddies members agree to the Member Code of Conduct.
Member Code of Conduct
I will be respectful, truthful, and inclusive in my interactions with others.
I will recognize and celebrate the diversity of character and abilities of all people.
I will conduct myself ethically, obey all laws, and act in good faith at all times.
I will abide by the rules, directives, and guidelines set forth by Best Buddies International.
I will respect the decisions and requests made by Best Buddies staff members and chapter leadership.
I will NOT harass, threaten, embarrass, or insult others.
I will NOT say or do anything that is harmful, abusive, racially or ethnically offensive, vulgar, sexually explicit, or objectionable.
I will NOT make inappropriate or unwanted physical, verbal, or sexual advances.