Team Rosemary For Best Buddies
Annual Giving Campaign Honoring Rosemary Kennedy
Anthony Shriver started Best Buddies to support people with intellectual and developmental disabilities (IDD) with the simple idea that a friendship can bridge gaps between people, a job can give people independence and pride, and self-advocacy can provide people understanding and empathy. Named in honor of Anthony's aunt Rosemary Kennedy, Team Rosemary is Best Buddies' major giving society dedicated to providing life-changing opportunities for people with IDD through the promotion of life-long friendships, integrated employment, leadership development, and inclusive living.
You can join Team Rosemary by selecting a membership level and benefits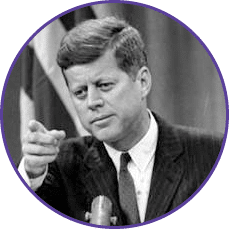 "Those of us who have seen children live in the shadows know that a country as rich as ours cannot possibly justify this neglect."
– President John F. Kennedy (1961)
People with intellectual and developmental disabilities (IDD) are the most maligned and disenfranchised group of people in the world. Their access to healthcare, employment, education, and equality pales in comparison to those living without disability. Your support of Team Rosemary can help this neglected, undeserved community. The statistics on major issues are alarming:



One-To-One Friendships
More than 2,423 friendship chapters are being supported.
Integrated Employment
1, 787 people with IDD find job opportunities.
Leadership Development
467 participants have developed the skills to become Best Buddies Ambassadors.
Inclusive Living
New residences have opened. A semi-independent living experience for people with IDD.