Attending one of our national or local events is a great way to learn more about Best Buddies programs and to experience our mission in action. For more information about our special events, please contact Scott Tracy, Vice President, Special Events, Development & Sponsor Relations at 305-374-2233 ext. 217 or by e-mail: scotttracy@bestbuddies.org.  If you are interested in volunteering at one of our national events, please complete our event volunteer request form.
Best Buddies Friendship Walk
Year-Round | Nationwide
You're invited to walk with us!  Join 40,000 walkers across the country to support the Best Buddies programs in your schools, workplaces and communities.  You'll be making the world more welcoming to people with intellectual and developmental disabilities – one friendship, one job, and one life-changing connection at a time.
Best Buddies Champion of the Year
Year-Round | Nationwide
Champion of the Year unites and recognizes the community's most active leaders in the name of inclusion.
By devoting their passion, talents, and networks to Best Buddies through a philanthropic competition, our Champions lay for the foundation for transformative change in their communities.
Best Buddies Leadership Conference
July 16-17, 2020
This year, in response to the global Coronavirus pandemic, Best Buddies will be offering a virtual conference experience so that our worldwide leaders can gather, learn, and engage while safely participating in this incredible event. Using an interactive digital platform that easily engages our attendees, this virtual conference will offer opportunities to learn from professional presenters, participate in small group discussions, engage with experts, and choose from a diverse variety of education sessions that will inform, inspire, and advance their role in the disability rights movement.
Best Buddies Challenge: Hearst Castle
September 12, 2020 | Carmel to San Simeon, California
The Best Buddies Challenge: Hearst Castle is a 100, 60, 30, or 15-mile cycling adventure along the picturesque coastlines of California, arriving at the renowned Hearst Castle in San Simeon, with an optional 5K run/walk led by Olympian Carl Lewis. The event includes an exciting finish line village, a festive barbeque, and private concert at Hearst Ranch.
Best Buddies Challenge: Hyannis Port
September 26, 2020 | Boston & Hyannis Port, Massachusetts
The Best Buddies Challenge: Hyannis Port is a 100, 50, or 20-mile cycling adventure from Boston to Hyannis Port, with an optional 5K run/ walk. The event concludes with a lobster/clambake and a private beach-side concert.
14th Annual Best Buddies Dallas Gala
November 2020 | Dallas, Texas
The Dallas Gala is an incredible event, featuring a gourmet dinner, live and silent auctions, and a private concert, with Jan and Jeff Rich serving as Honorary Chairs to help support Best Buddies endeavors in Texas.
More details coming soon.
Hublot Best Buddies Challenge: Miami
November 20, 2020 | Miami, Florida
The Best Buddies Challenge Miami is a world-class cycling event limited to just 50 riders. This 62-mile ride features a Tour de France-style police escorted peloton with road and intersection closures, support vehicles, and three fully-stocked rest stops. After the ride, participants will celebrate at Miami Gala that evening.
24th Annual Best Buddies Miami Gala
November 20, 2020 | Miami, Florida
The 24th Annual Best Buddies Miami Gala is a spectacular event supporting people with intellectual and developmental disabilities around the world. Each year, more than 850 prominent local and international guests attend this elegant event, including notable celebrities, athletic superstars, and incredible performers. Guests will celebrate Best Buddies while enjoying a gourmet dinner, a top-notch auction, and dazzling entertainment.
More details coming soon.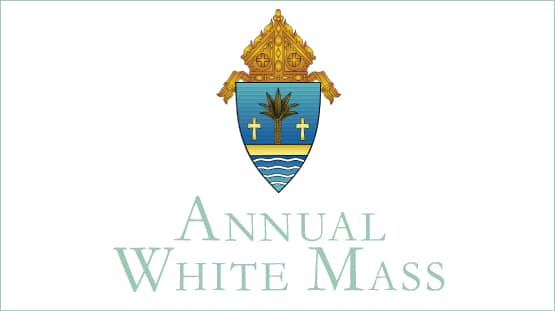 White Mass
November 22, 2020 | Miami Beach, Florida
The White Mass is a special Mass honoring the gifts of persons with special needs.
When: Saturday, November 22 at 5:00 p.m.
Where: Saint Patrick Catholic Church • 3716 Garden Avenue, Miami Beach
Best Buddies Mother's Day Celebration
Mother's Day is a celebration honoring motherhood and the influence of mothers in society.
More details coming soon.
Best Buddies Palm Beach Gala
Winter 2018 | Palm Beach, Florida
Long-time supporters Michele and Howard Kessler, Mary and Mark Freitas and Best Buddies International Board Member Tommy Quick will co-chair the Best Buddies Palm Beach Gala, hosted at an opulent Palm Beach locale. The evening will include cocktails, dinner and an exclusive auction, followed by a special live musical performance.
Best Buddies Month
March 2020 | Worldwide
What started as a one-day event has evolved into a month-long celebration commemorating Best Buddies' mission. Best Buddies Month, which takes place each year in March, is a time for Best Buddies participants to reflect on the importance of friendship, jobs, and the development of future leaders. More importantly, it is a time to show the world the significance of these essentials in every individual's life. In March, Best Buddies' chapters and individual volunteers will showcase their passion for Best Buddies by participating in community carnivals, regional dances, and school-wide assemblies.
Guy Cooking with Best Buddies Celebrity Chef Food and Wine Festival
May 31, 2019 |Boston, Massachusetts
Join Guy Fieri, Tom Brady, and Congressman Joe Kennedy III at the 3rd Annual Guy Cooking with Best Buddies Celebrity Chef Food and Wine Festival presented by Pepsi-Cola and Shaw's and Star Market Foundation on Friday, June 1 at Harvard University in Cambridge, Massachusetts. Enjoy a delectable sampling of the best dishes from over 30 of New England's Top Chefs! Along with access to a variety of food, beer, wine and assorted libations – guests are invited to attend the Best Buddies Tom Brady Football Challenge, to witness New England Patriots legend Tom Brady play in a celebrity football match alongside Julian Edelman and James White!
Spread the Word to End the Word
March 2020 | Worldwide
A global day of awareness for Best Buddies' and Special Olympics', the Spread the Word to End the Word campaign is designed to raise the consciousness of society about the dehumanizing and hurtful effects of the r-word ("retard(ed)") and encourage people to pledge to stop using it.