Attending one of our national or local events is a great way to learn more about Best Buddies programs and to experience our mission in action. For more information about our special events, please contact Scott Tracy, Vice President, Special Events, Development & Sponsor Relations at 305-374-2233 ext. 217 or by e-mail: scotttracy@bestbuddies.org.  If you are interested in volunteering at one of our national events, please complete our event volunteer request form.
Best Buddies Champion of the Year
Fall 2021 | Nationwide
Champion of the Year unites and recognizes the community's most active leaders in the name of inclusion.
By devoting their passion, talents, and networks to Best Buddies through a philanthropic competition, our Champions lay for the foundation for transformative change in their communities.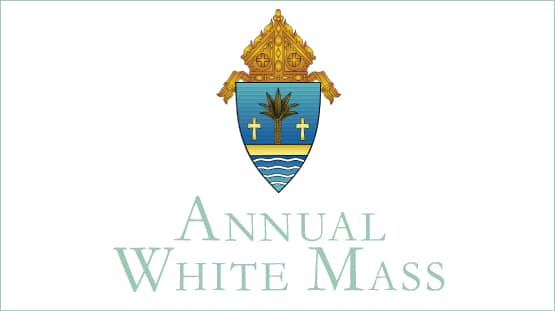 White Mass
November 20, 2021 | Miami Beach, Florida
The White Mass is a special Mass honoring the gifts of persons with special needs.
When: Saturday, November 20 at 5:00 p.m.
Where: Saint Patrick Catholic Church • 3716 Garden Avenue, Miami Beach
Breakaway Camp: Malibu
December 8-12, 2021 | Malibu, CA
Best Buddies Breakaway Camp: Malibu offers a select group of cyclists a world-class, four-day riding experience through the scenic canyon roads and rock-studded hillsides of the Santa Monica Mountains overlooking the Pacific Ocean.
Best Buddies Friendship Walk
Spring 2022 | Nationwide
You're invited to walk with us!  Join 40,000 walkers across the country to support the Best Buddies programs in your schools, workplaces and communities.  You'll be making the world more welcoming to people with intellectual and developmental disabilities – one friendship, one job, and one life-changing connection at a time.
Best Buddies Challenge: Hyannis Port
June 11, 2022 | Boston to Hyannis Port, MA
Join us and choose to ride 100, 55, or 20 miles with cyclists of all abilities including celebrities and pro-athletes such as Julian Edelman, Jayson Tatum, Guy Fieri, George Hincapie & Christian Vande Velde, among others. Each route takes riders along scenic, country roads to the beach in Hyannis Port. All rides are fully supported, with rest stops every 25 miles and support vehicles on the road.
Best Buddies Leadership Conference
July 2022
This year, Best Buddies will be offering a virtual conference experience so that our worldwide leaders can gather, learn, and engage while safely participating in this incredible event. Using an interactive digital platform that easily engages our attendees, this virtual conference will offer opportunities to learn from professional presenters, participate in small group discussions, engage with experts, and choose from a diverse variety of education sessions that will inform, inspire, and advance their role in the disability rights movement.
Breakaway Camp: Asheville
Fall 2022 | Asheville, NC
Best Buddies Breakaway Camp: Asheville offers riders a once-in-a-lifetime cycling experience. Riders can expect some of the most beautiful vistas one will ever see on a bike as they spend five (5) days exploring the breathtaking Blue Ridge Mountains.
Best Buddies Challenge: California
September 10, 2022 | San Simeon, CA
Join us on Saturday, September 10, 2022, and choose to ride 100-, 62-, or 30-miles along the Pacific Coast Highway to the Hearst Castle in San Simeon. Along the way, you'll enjoy incredible views of Big Sur, Lucia, Gorda, and Ragged Point as you ride the beautiful rolling coastline of California's central coast.
After you finish your event, recover and relax beachside with a massage, hot shower, gourmet food, and an open bar. Once you're relaxed, cap the celebration off at our famous gourmet barbecue and a private concert from the top of Hearst Ranch.  After the main party, our top fundraisers are invited to a VIP reception held at the Neptune Pool at Hearst Castle.
Hublot Best Buddies Challenge: Miami
November 18, 2022 | Miami, Florida
The Hublot Best Buddies Challenge: Miami is a world-class cycling event limited to just 50 riders. This 75-mile ride features a Tour de France-style police escorted peloton with road and intersection closures, support vehicles, and three fully-stocked rest stops. After the ride, participants will celebrate at Miami Gala that evening.
24th Annual Best Buddies Miami Gala
November 18, 2022 | Miami, Florida
The 24th Annual Best Buddies Miami Gala is a spectacular event. Each year, prominent local and international guests — including business leaders, political dignitaries, sports figures and celebrities — celebrate Best Buddies' mission. Guests will feast on a gourmet dinner, partake in a top-notch auction and witness dazzling entertainment. Proceeds from the Gala will go towards supporting people with intellectual and developmental disabilities (IDD) who are routinely misjudged and ignored.
Details coming soon.
Use the drop-down menu below to find local events in your state.
14th Annual Best Buddies Dallas Gala
November 13, 2020 | Dallas, Texas
The Dallas Gala is an incredible event, featuring a gourmet dinner, live and silent auctions, and a private concert, with Jan and Jeff Rich serving as Honorary Chairs to help support Best Buddies endeavors in Texas.
Best Buddies Mother's Day Celebration
Mother's Day is a celebration honoring motherhood and the influence of mothers in society.
More details coming soon.
Best Buddies Month
March 2020 | Worldwide
What started as a one-day event has evolved into a month-long celebration commemorating Best Buddies' mission. Best Buddies Month, which takes place each year in March, is a time for Best Buddies participants to reflect on the importance of friendship, jobs, and the development of future leaders. More importantly, it is a time to show the world the significance of these essentials in every individual's life. In March, Best Buddies' chapters and individual volunteers will showcase their passion for Best Buddies by participating in community carnivals, regional dances, and school-wide assemblies.