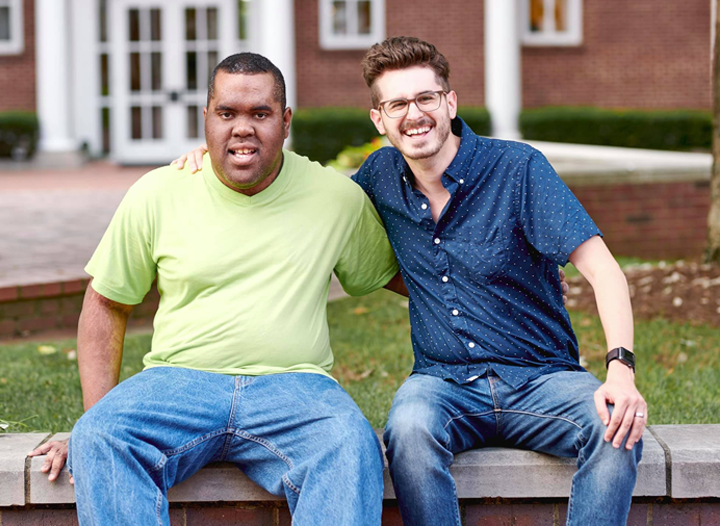 At Best Buddies, Inclusion isn't canceled – it's evolving. Best Buddies is constantly adapting to serve our community in new ways; ensuring supportive friendships, community connections, and employment opportunities are available to people with IDD. Now more than ever, it is our supporters and volunteers that will empower us to keep going! We invite you to join the Best Buddies movement and serve your community in new ways to help us build inclusive communities and opportunities for people with disabilities around the world.
Host an Ambassadors Training
Best Buddies Ambassadors is a program that provides training for participants with and without IDD in areas of speech writing, public speaking, and self-advocacy. The Ambassadors program prepares people to become active agents of change and informed, engaging advocates for the disability rights movement. Best Buddies offices regularly host in-person and virtual trainings that provide quality, comprehensive education for participants. If you are interested in hosting an ambassador training at your workplace or serving as a speech coach at an upcoming training, please contact your local Best Buddies office to get started!
Join the e-Buddies Virtual Community
e-Buddies provides opportunities for volunteers with and without IDD to develop one-to-one friendships online and create connections using the power of technology. The program provides the opportunity for members to connect through the e-Buddies social platform, which is designed to expand friendships and create shared experiences through virtual social events. Like other social media communities, the e-Buddies community platform furthers friendship among e-Buddies through engaging discussion posts, entertaining polls and Q&As, and interest groups! In this space, you will discover a loving and fun community to call your own.
To learn more and sign up for e-Buddies, we invite you to visit us at bestbuddies.org/ebuddies.
Walk for Friendship
You are invited to walk with us! Join 40,000 walkers across the country to support the Best Buddies programs in your schools, workplaces, and communities. You will be making the world more welcoming to people with disabilities – one friendship, one job, and one life-changing connection at a time. Find a walk near you by visiting the Best Buddies Friendship Walk website.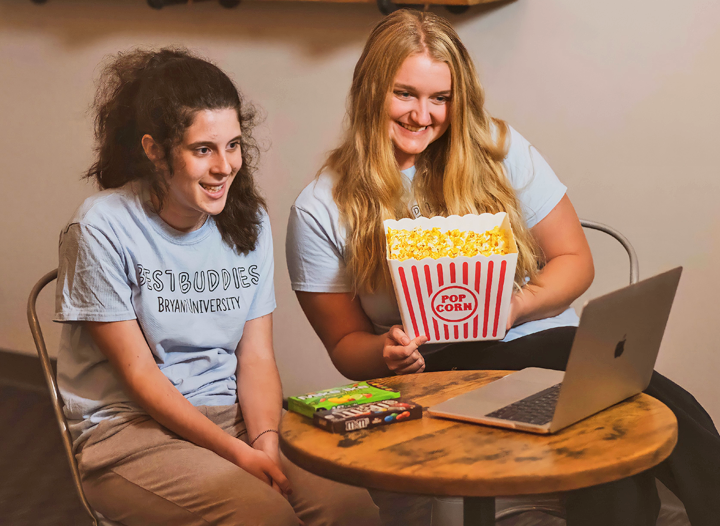 Create Connections & Community at Work
Looking for ways to bring the power of friendship to work? The Citizens program provides companies with the opportunity to get involved in the Best Buddies mission by forming friendships with their peers with IDD. Citizen's chapters work with an organization in their area that serves those with IDD to help foster relationships and host social events to create community and connections for members. Friendships formed in the Best Buddies Citizens model help to strengthen ties in creating more inclusive communities and workplaces. Contact your local Best Buddies office to learn more!
Volunteer at Best Buddies events
Help support local events and programs by serving as a committee member for one of Best Buddies signature events, like the Best Buddies Friendship Walk or Champion of the Year, or by joining the local Advisory Board.