Best Buddies is committed to developing leaders and empowering students to serve as prepared and confident decision makers and managers of their chapter. The key to the success and ongoing cultivation of these leaders is the chapter advisor. The chapter advisor serves as the guide and mentor to youth leaders as they plan events and foster friendships to meet the Best Buddies mission.
There are many ways in which advisors can support their chapter. Here is a quick review of the roles:
Faculty Advisor: A member of the school staff who serves as the liaison between school administrators and students. This advisor provides insight on matching peer buddies and helps to secure meeting space when necessary.
Special Education Advisor: A staff or support faculty that works with the special education program on campus and is familiar with the students who receive special services. This advisor provides support when matching buddies and shares information and training when necessary to new matches.
Host Site Coordinator: For chapters with a host site, this advisor serves as the connection between the participants at the site and the on campus members. This advisor supports the communication, transportation, updates, and other necessary planning resources and information for participants of the host site. This advisor also provides any needed training on the disability awareness and safety of participants. The Host Site Agency acknowledges participation of its clients in the Best Buddies programs and agrees to take responsibility of members in their participation at Best Buddies events and activities. Best Buddies and the Host Site will work together to provide participants information on events, hold members accountable for meeting the Best Buddies commitment, and support members through their involvement.
Parent Advisor: A parent of chapter members who can support any transportation or event planning needs and communicate plans and goals with other members' parents.
Best Buddies recommends that each chapter has at least one advisor to support chapter success. The overriding goal of the advisor is to support student leaders in their work to share the Best Buddies mission on campus. This can include:
Supporting connections and approval from school administration for Best Buddies chapter events.
Organizing chapter meeting times and locations.
Connecting parents with the chapter events and communication.
Providing support, answers, and guidance for members with questions about their buddy match.
Empowering students to develop engaging activity ideas and challenging students to think critically about mission-based gatherings.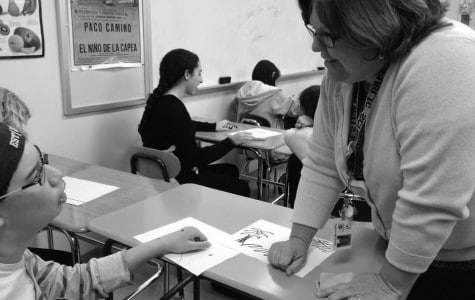 We are grateful for the time, commitment, and expertise that advisors share with our chapter members and their work to develop youth leaders. Best Buddies wants you to have the tools and support you need to cultivate young leaders and enjoy your time planning events and fostering friendships. Below you will find resources to guide you in your role.
For information on how to best support and work with your chapter leaders, please visit the Leader Expectations page.
To support students signing up for Best Buddies, check out the helpful video on membership application submission, created by Best Buddies college leaders.
Sanford Harmony Resources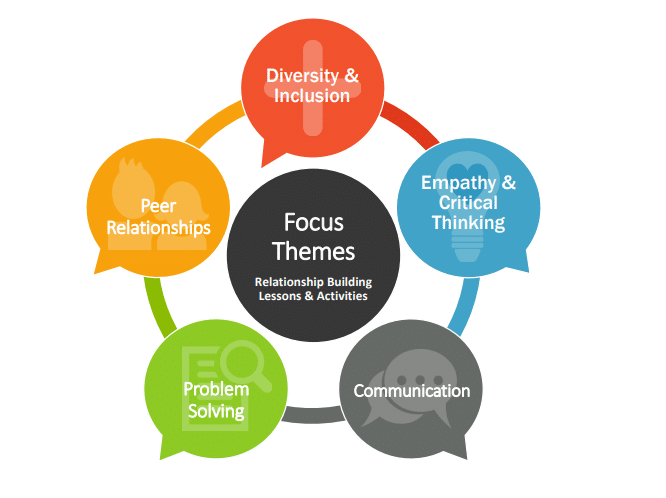 Sanford Harmony is a social emotional learning program for Pre-K-6 grade students designed to foster communication, connection, and community both in and outside the classroom, and develop boys and girls into compassionate and caring adults. These resources perfectly support the mission of Best Buddies and provide fun and engaging ways for students to learn about communication, diversity, acceptance, and tolerance with their new friends.
The Sanford Harmony partnership with Best Buddies not only supplements our goals of inclusion, but is a generous gift from the Sanford family. Each Best Buddies chapter is gifted a free kit, which includes games, lessons, and activities for students to connect and bond. The activities are age-appropriate and provide an easy, ongoing schedule of activities for all Best Buddies chapter meetings, providing quality engagement without the additional expectation of planning or finding resources.
These toolkits provide fun and engaging chapter activities for members and expand upon Harmony's social and emotional learning (SEL) content, which our chapter members can use to shape meaningful relationships.
Email mission@bestbuddies.org to receive your FREE toolkit at any time.
Just be sure to share your school name, mailing address, and age of the kit preferred (K; grades 1-2; grades 3-4; or upper grades).
In addition to free and engaging resources, Best Buddies is provided an incredible Harmony Ambassador, who can travel to schools to provide training on social and emotional learning and ways to further access and benefit from the Harmony offerings. To request an in-person training from the Harmony ambassadors, email mission@bestbuddies.org.
Harmony also provides monthly webinars for Harmony SEL champion schools to assist with gaining an in-depth understanding of the tools and resources available to enhance your Harmony teaching experience. The link to join is here: Sanford Harmony Webinar.
Be sure to check out the full suite of offerings from the Sanford Harmony community at their website: https://www.sanfordharmony.org/. Each teacher is provided access to an entire portal of resources that demonstrate how to use products, Q&A documents, and best practices.
Visit https://www.sanfordharmony.org/teacher-toolkit/ today!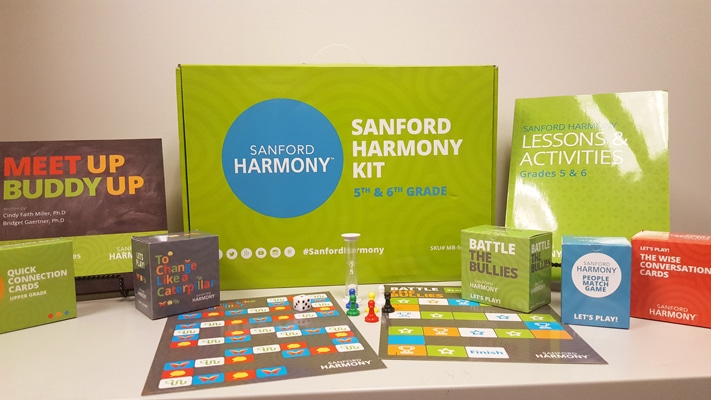 Related Documents and Videos