Live from Closing Ceremonies:
Best Buddies Leadership Conference (BBLC) unites Best Buddies leaders, volunteers, and community advocates from around the globe to imagine, create, lead and empower the future of the disability rights and inclusion movement.  Over the past 30 years, BBLC has inspired thousands of leaders to be Best Buddies advocates and to bring about social change in their communities.
In 2023, BBLC will once again be held as an in-person experience at Indiana University in Bloomington, Indiana and will bring together leaders in from all over the world to learn about the Best Buddies movement. We encourage all Best Buddies leaders in our schools and communities to join us July 21-24!
This conference experience will offer opportunities to learn from professional presenters, participate in small group discussions, engage with experts, and choose from a diverse variety of education sessions that will inform, inspire, and advance your role in the disability rights movement.
Watch the recording of Opening Ceremonies:

Watch the recording of Closing Ceremonies:
BBLC2019 Impact Report
Remember all that we accomplished together at the 2019 Best Buddies Leadership Conference: Inclusion Lives Here? Check out our BBLC2019 Impact Report!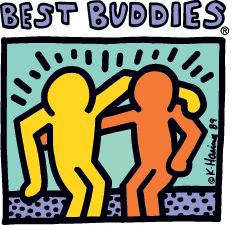 ABOUT BEST BUDDIES
Best Buddies International is the world's largest nonprofit organization dedicated to ending the social, physical and economic isolation of the 200 million people with intellectual and developmental disabilities (IDD). Our programs help people with IDD form meaningful friendships with their peers, secure successful jobs, live independently, improve public speaking, self-advocacy and communication skills, and feel valued by society.
The IDD community that Best Buddies serves includes, but is not limited to, people with Down Syndrome, Autism, Fragile X, Williams Syndrome, Cerebral Palsy, traumatic brain injury and other undiagnosed disabilities.  
Learn more at bestbuddies.org.