In order to attend the Best Buddies Leadership Conference (BBLC), many attendees will need to fundraise travel costs.
The first step in raising the funds for BBLC, is to determine how much money you need.  Research how much a flight will cost to BBLC and add your conference fee, if you are responsible for paying one.
To assist with your fundraising efforts, Best Buddies provides you with an easy to use personalized donation website.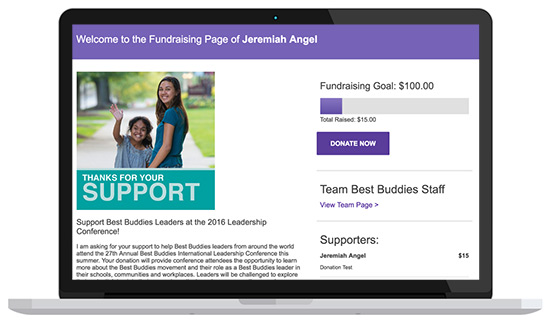 Averaged Raised in 2018: $318
Top Fundraiser in 2018: $1,140