A Proud Mom
Below is a speech about the impact of Best Buddies on a family from Indiana, presented by Zenobia Curtis. Ms. Curtis is the mother of Global Ambassador Zachary Curtis, an individual with IDD.
My name is Zenobia Curtis, and I am the proud mother of Zachary Curtis who has autism. He is now 24 years old, but I remember how it felt when I first heard the words "autism" come out of the Pediatric Neurologist's mouth like it was yesterday.
I felt like the floor was metal and my feet were magnets. He was only two, and among the many things that bombarded my mind at that moment, what stood out the most, next to "What am I going to do to help my son?" was the question "Will he ever have friends, or even know what friendship is?"
If I am honest, I also wondered if I would EVER smile again.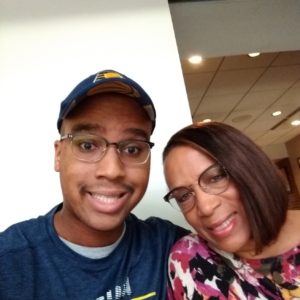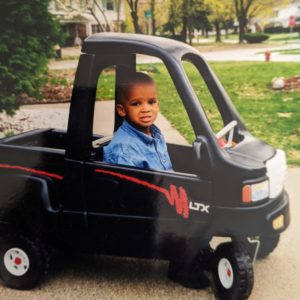 Zach began an early intervention program when he was 2 ½.  I remember the very first day of the program, waiting on the bus to arrive, Zach standing there with his backpack three quarters the size of his body. As I heard it approaching, my heart was pounding out of my chest. Zach got on without missing a beat.
I cried and followed the bus in my car.
I was so worried about how he would do, if he would have friends, how he would even make friends!
I am sure we all have similar stories about our journeys even if you do not have a child with an Intellectual and Developmental Disability. We all want the same great things for our children, especially for them to have friendships hopefully that will last a lifetime.
Fast forward to the end of Zach's 8th grade year, as I discussed with his teachers the transition to high school—that's when we found out about Best Buddies.
Even then, I knew that Best Buddies was going to become an integral part of our lives. I just didn't realize how HUGE of an impact it would have.
At Fishers High School, he was matched with Madeline Fletchall, and they became nothing less than a force to be reckoned with when it came to Best Buddies! She was Chapter President and he was Buddy Director; Madeline and Zach were selected Buddy Pair of the Year in 2012 and Fishers High School was voted outstanding Chapter of the Year in 2013.
The change in Zach was nothing short of miraculous! To say that Best Buddies positively impacted his life is a true understatement! Best Buddies changed Zach's life in more ways than I can put into words. It's like he came alive. It was like the missing piece of the puzzle that made him have a sense of joy and hope that he did not have before. Because of Best Buddies Zach developed SO many friendships. He also gained confidence, learned to advocate for himself, and to dream big and be excited about his future.
He is currently a member of Butler University Best Buddies and has made even more friendships. He is a Best Buddies Ambassador, and was selected this year to be a Global Ambassador—he is always so proud to go and speak about what Best Buddies means to him.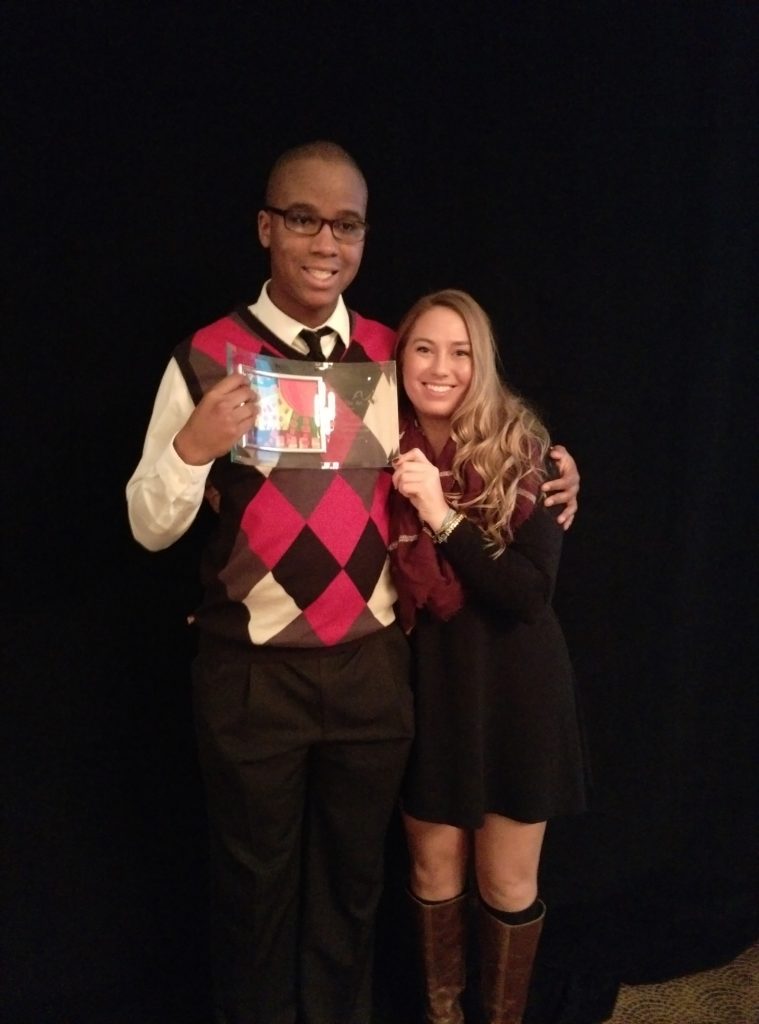 Best Buddies has changed our lives, and as a parent, I would encourage anyone to support or be involved. Students both with and without disabilities will learn so much from this program: compassion, patience, caring and sharing. They will have the opportunity to really make a positive difference in another person's life, have more fun than could ever be imagined, and develop great friendships at a young age that could last a lifetime.
Speaking of friendships that last a lifetime, Madeline and Zach are still the closest of friends. They get together regularly and our families spend every 4th of July together. Best Buddies impacted Madeline so much that she decided to make helping people with IDD a career, and just earned her Masters Degree in Special Education.
By the way, I guess the answer to that question that I had when Zach was 2, and getting on that bus is YES: He will have friends and know what friendship is… And I will definitely smile again.
I have Best Buddies to thank for that.