How do you PLAY?
Celebrating EKS Day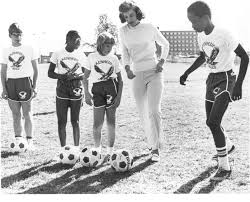 Eunice Kennedy Shriver was many things. She was an American philanthropist. An activist and pioneer entrepreneur. A champion for people with intellectual and developmental disabilities. She heralded the first major legislation to support mental illness and intellectual disabilities. She was an agent of change, a friend, a leader, and an advocate. At Best Buddies, we recognize her as the founder of Special Olympics and also as the mother of our founder, Anthony Kennedy Shriver. And we celebrate her. We celebrate her vision, her commitment to creating opportunities for people with intellectual and developmental disabilities (IDD), and the progress she powered through play.
In recognition of her contributions to our communities, we invite you to join us and our friends at Special Olympics for the annual Eunice Kennedy Shriver (EKS) Day. This day, celebrated each year on the fourth Saturday of September, invites leaders of both organizations and our communities to highlight the incredible friendships, gifts, and talents of our peers with IDD.
So, what does this mean for you? It means that this is one day where we can show our communities the value of friendships between people with and without IDD by celebrating the legacy of EKS. We can highlight the mission in action by participating in sports, outings, and games together with our diverse group of friends. We can honor the spirit of EKS and share the inspiration of her impact and leadership. We can continue to advance her work, "to be architects of change with passion and purpose." We can honor her five core values:
Love: EKS deeply loved her sister (Rosemary, born with IDD) and she loved sport
Justice: EKS became furious about the neglect and indifference she saw toward her sister and others with intellectual disabilities
Faith: EKS strongly believed that everyone counts
Hope: EKS believed in the possibilities of persons with intellectual disabilities, which fuels hope in all of us to make a difference
Courage: EKS demonstrated an unrelenting indomitable spirit in action that one person could change the world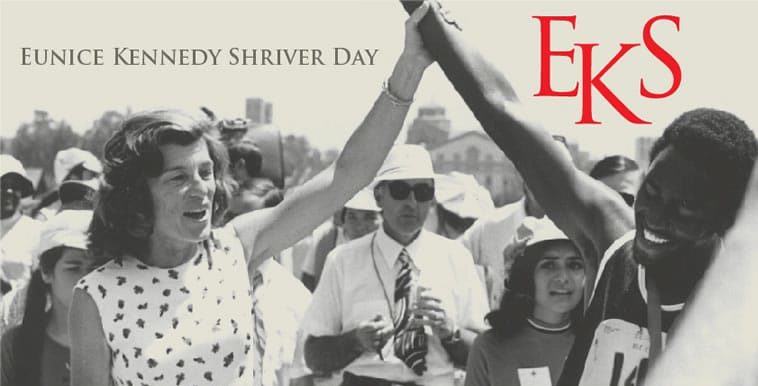 How will you celebrate her legacy this September? Many of us will be playing our favorite sports with our buddies in the town park. We will be going to a baseball game with our chapter in our BB gear. We will be inviting the other sports teams at our school for an inclusive kickball game. We will be sharing our vision at our Local Leadership Training Day and preparing for an impactful year. We will be making sure that everyone in our town knows about the work of EKS, that they recognize the value of our friends with IDD, and that they celebrate our mission of inclusion.
Share your celebrations with us. Comment how you plan to spend EKS Day and share your activities with @bestbuddiesuniversity to be recognized on our social media pages on September 28th. We can't wait to see how you PLAY!
And through that play, we change the world.