Canada Connection
We spoke with Kathy Alaee who has managed e-Buddies participation for individuals from Community Living Guelph Wellington since 2003.
COVID-19 has impacted communities throughout the world.   And, just like we have seen in our local Best Buddies programs, people in other countries are also taking steps to make sure that "physical distancing" does not turn into social exclusion.   We wanted to share what those at Community Living Guelph Wellington are doing during this time to stay connected to their communities.
We are writing weekly to our e-Buddies-staff have been helping participants via phone to e-mail their e-Buddies.  This has helped to maintain, at least a small part of their normal routine. Discussing with their buddy in another country that they too are facing the same daily challenges. Support and reassurance from this established friendship that everything will be ok and we will get through this challenging time. Sharing ideas to keep us busy at home and what we are doing at a time of social isolation to connect with others.
Daily, a Morale Booster newsletter, is sent to all of our residences and families. The Booster is filled with activities, links to free online courses to explore, fun music videos, coloring pages, games and more. This is something many look forward to receiving each day. It provides families with fun activities to fill the day and share some joy.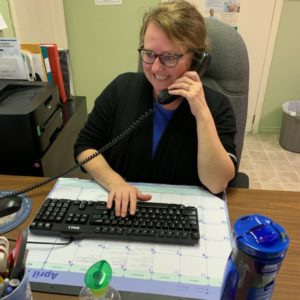 Regular group online gatherings via Zoom, FaceTime, and Messenger Chat to keep us connected.  Seeing each other and having that visual connection has been so important. It not only reconnects us but it relieves so much anxiety over being apart and having our regular routines disrupted. We have fun chatting, playing games, dancing, karaoke, having Sing-A-Longs, telling stories, and doing exercises; all online! Planning for an on-line dinner party and picnic lunch is underway.
We are keeping busy at home making thank you signs and fabric face masks for our Health Care workers here in the city of Guelph. Planting seeds and caring for the young plants until the weather warms enough for them to be planted outdoors in our gardens or on our balconies. Painting inspirational rocks has been fun to leave along the sidewalks in our neighborhoods to cheer people as they go out for their daily walks.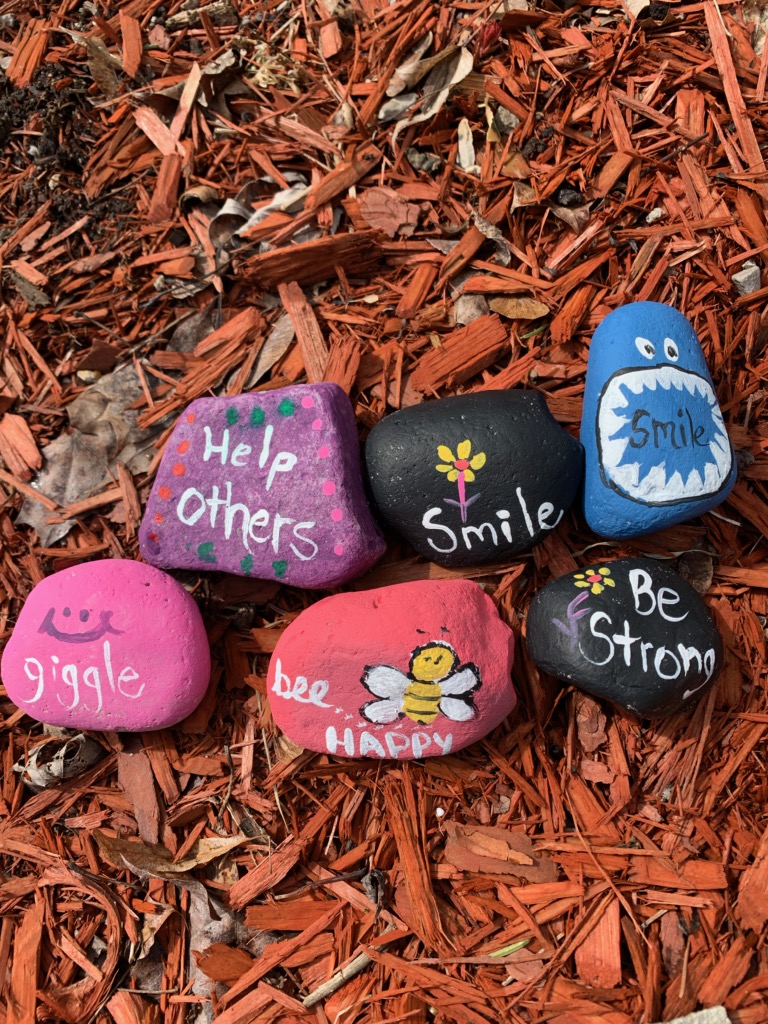 A sense of community has been one positive outcome from this challenging time as we sharing resources with the other agencies in our city. We provide online links and encourage the people we support to explore a variety of resources that other agencies have posted. Together we are stronger and together we can provide so much more for the individuals we work with.