Meet Janice & Judy, Best Buddies Citizens pair since 2016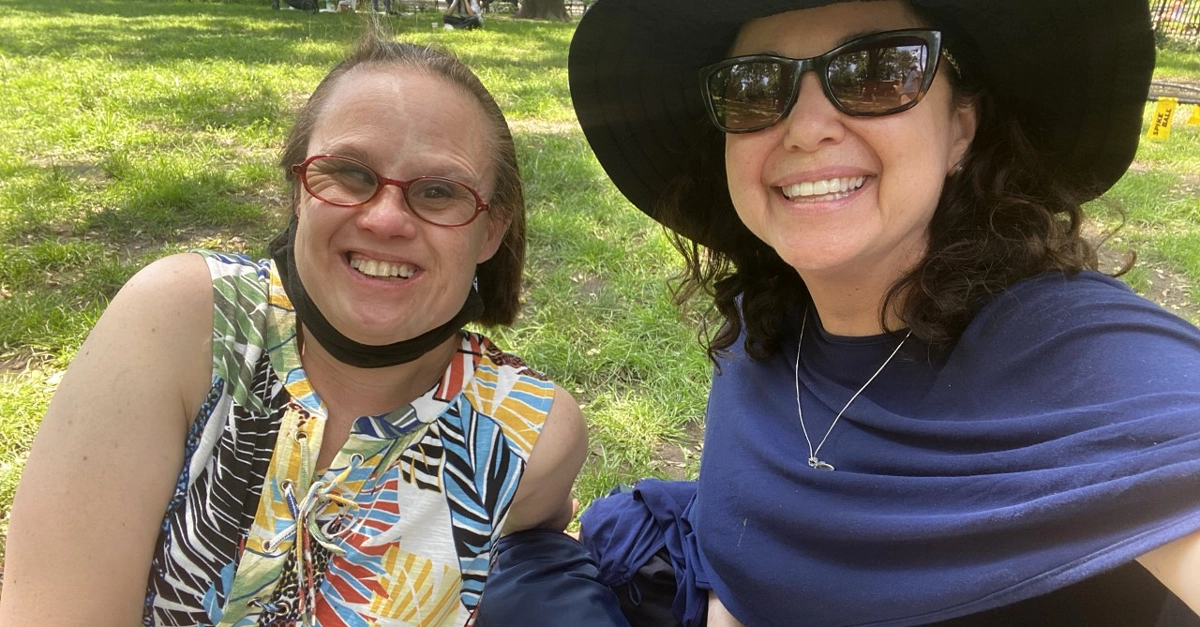 A message from Judy about her friendship with Janice:
About six years ago, I met a woman who would quickly become one of my closest friends and a hero. Janice McPhillips and I were both in search of company when we met through the Best Buddies Citizens Program. We had both recently lost our parents and ended long-term relationships, and were feeling somewhat lonely. That didn't last long. At our very first meeting, Janice and I bonded instantly and realized we had something very special. I knew this woman was going to make a huge difference in my life, I just could not imagine how much she would teach me.
We would spend the next few years doing what close friends do, going to the theater, movies, and museums, and in general, just having fun. There was a lot of shopping and many a meal, but mostly there was laughter and love. We shared our pasts as well as our dreams for the future. We celebrated our wins and supported each other through our losses. Janice's sound advice taught me great lessons and saw me through some tough times. The moments were made even more poignant because, while I have had some challenges in my life, my friend Janice has Down Syndrome. But as the saying goes, "What doesn't kill us makes us stronger," and Down Syndrome is one of the things that makes my friend Janice one of the strongest and bravest women I know. Always living her life to the fullest, Janice strives to make the world a better place for children and pets, especially others with disabilities. Through her work as a YAI peer advocate and President of the Board, Janice is a strong voice for the disabled. She even spoke at the United Nations on the International Day of People with Disabilities. But just when I thought my friend could not get any braver, events unfolded that showed me the true depth of her courage.
Just before Christmas 2021, Janice underwent a hip replacement. Routine surgery that promised to have her home for the holidays and belly dancing by early spring. But the day after surgery, while Janice was up and walking on that new hip, she suffered a stroke. Days later, Janice was diagnosed with a rare blood vessel disorder that reduces blood flow to the brain. The strongest among us might have descended into a deep depression, but not Janice. While family and friends were devastated and terrified of what might come next, Janice kept us calm and carried on. There were a lot of tears, and we all feared that we might lose this incredible woman, but Janice was not about to let that happen. Through a long and difficult course which included brain surgery and many hours of rigorous therapy punctuated by alternating episodes of recovery as well as setbacks, Janice stayed strong. With determination and bravery beyond almost anything I have ever witnessed, she survived—and after celebrating Christmas through Easter in one hospital bed after another, Janice defied all odds and made it home.
Today Janice is a literal walking miracle—able to put ten thousand steps on her fitness tracker for the YAI Central Park Challenge and go for a swim that afternoon. She is reading and writing (something doctors feared she might not do) and is back to her tireless work as a YAI advocate and board member. So, the next time you think you can't, remember my hero, Janice McPhillips. She is what true strength, courage, and compassion look like—and I am forever grateful to call her my friend.