Mission Moment – Meet Aldyn Atkinson!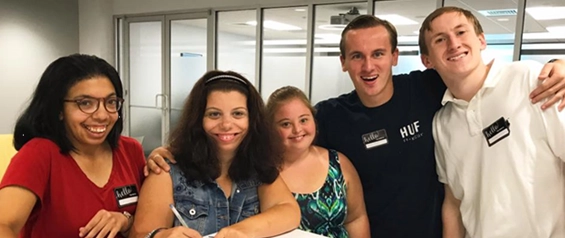 Aldyn's first Best Buddies training at Philadelphia Insurance Companies
"Being an Ambassador helped me become a better public speaker and feel more connected to my community."
From her first training, Aldyn picked up the inclusion torch and has been involved ever since. She first heard about Best Buddies in 2016 from her older sisters and attended our Ambassador training with our incredible corporate partner, Philadelphia Insurance Companies.
At the time, she thought this was an organization only in her local community until she got involved in e-Buddies, and Aldyn realized this is a movement happening across the globe. From there, she got involved at the University of Pennsylvania college chapter through a community organization and recently transitioned to our Citizens program, where she is matched with Jennie!
Aldyn's journey of involvement traces back to one moment when she decided she wants to be a better advocate, citizen, and speaker. She attended additional trainings and was one of many voices of inclusion at our 2020 Best Buddies Leadership Conference (BBLC).
Through COVID, Aldyn persevered. She had to take a break from her job at a local Philadelphia law firm and utilized the time wisely. She became a regular contributor and attendee of our statewide virtual events like the dance party, bingo, and movie nights. She enjoys learning from others, and thanks to our friends at Open Up Pittsburgh, she learned how to do yoga during the pandemic. She also kept busy by taking long walks and doing a lot of cooking.
Although her favorite event that she participates in is our Friendship Walk, where everyone comes together in an incredible celebration of inclusion. She is signed up and ready to go for our Friendship Walk this coming Spring! Overall, Aldyn believes that Best Buddies has helped her feel more connected to her community. She is happy to be back at work and works hard to ensure Best Buddies is a part of her life and around for others, as well.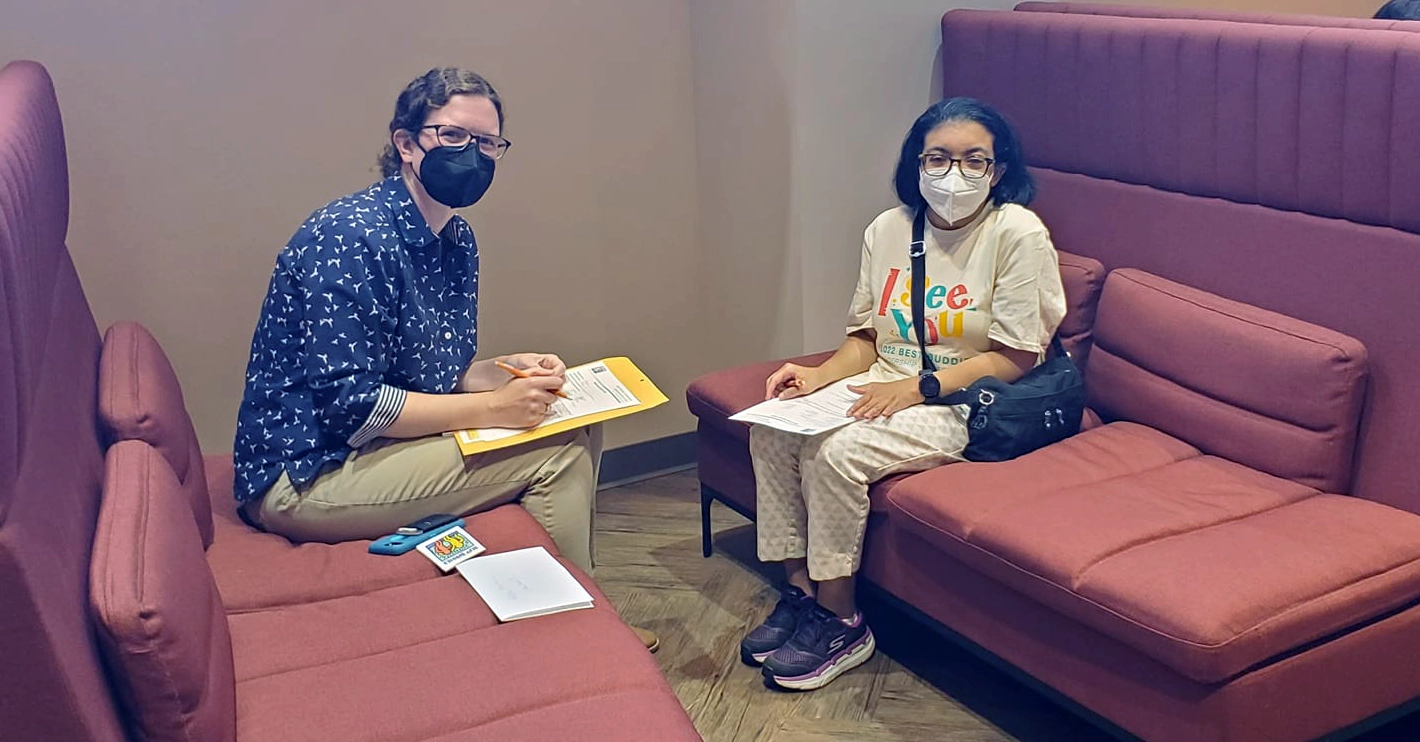 Aldyn attending the 2022 Ambassador Expo with her speech coach, Abby Martucci!
Aldyn's most recent accomplishment is her participation in our 2022 Ambassador Expo – see photo above! Planning her next phase of involvement, we know Aldyn is destined for an incredible future with Best Buddies.
Email pennsylvania@bestbuddies.org to learn more about the Ambassador program or request an Ambassador to speak at an event.