BBNY introduces their 2023-2025 State Ambassadors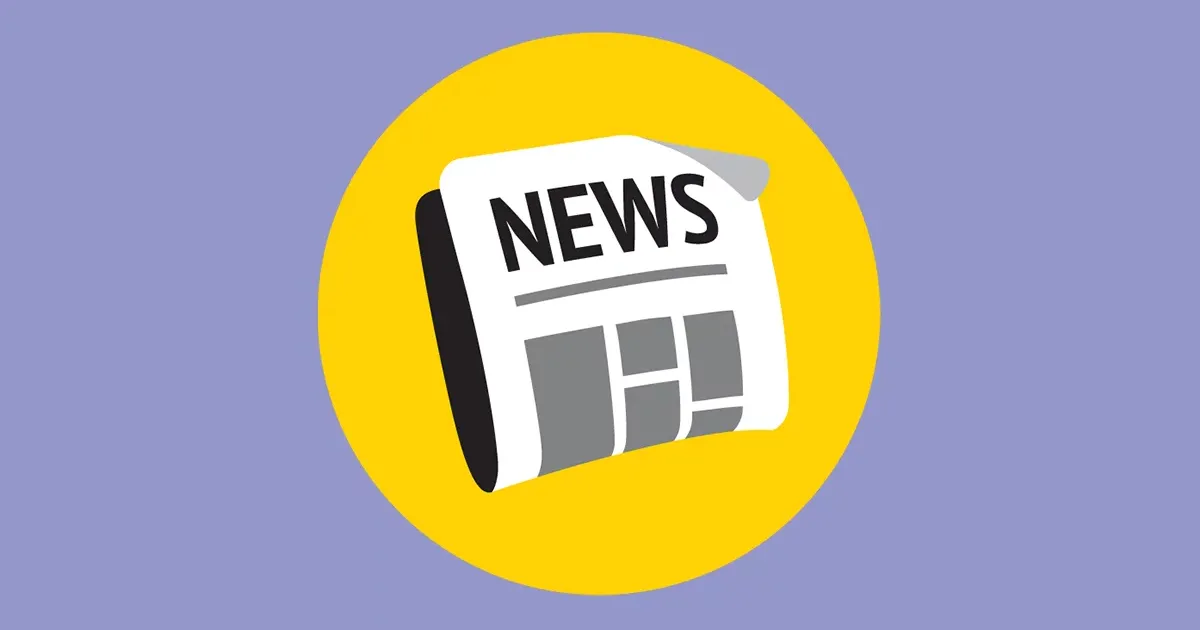 BBNY is so excited to have selected our 2023-2025 State Ambassadors! Best Buddies New York State Ambassadors are individuals with and without intellectual and developmental disabilities (IDD) from across our High School, College, Citizens and Jobs programs, who are committed to promoting and educating audiences about the mission, philosophy, and benefits of Best Buddies. New York State Ambassadors are of all ages and backgrounds and are leaders in their schools, communities, and workplaces. By sharing their firsthand experiences with inclusion, ambassadors are the most effective messengers of the Best Buddies mission. Our new state ambassadors were selected because of their extensive experiences with Best Buddies, and their love of sharing our mission across the state.
Meet the Ambassadors!!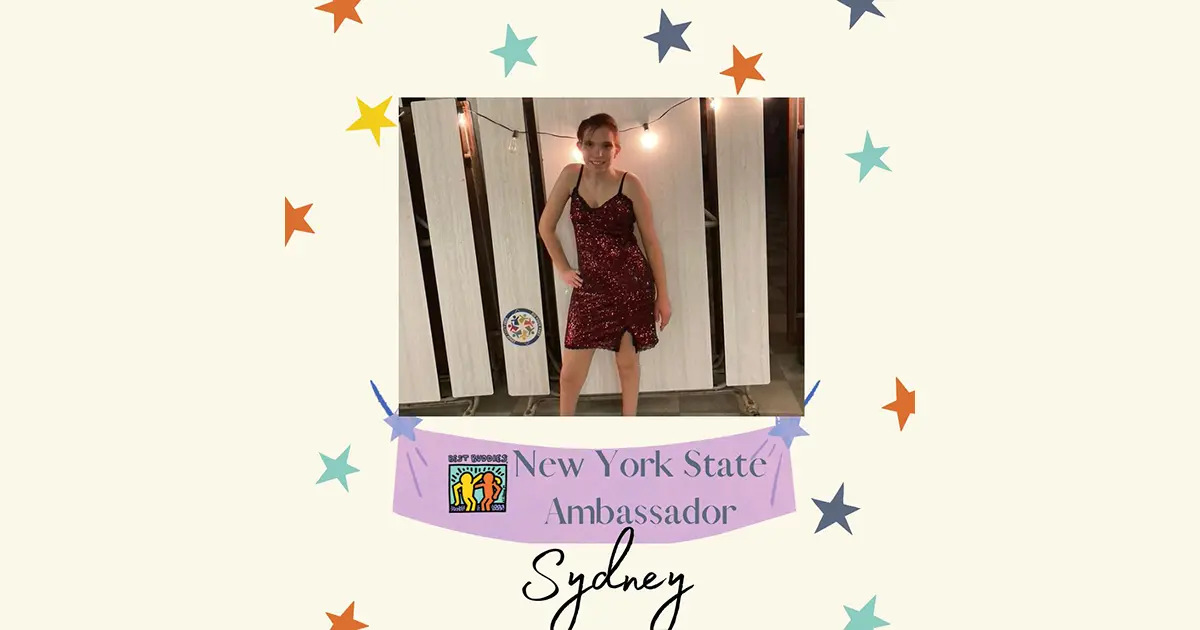 Meet Sydney!
"Hi, my name is Sydney Alper and I'm the new Best Buddies Ambassador for NYS. I was in Best Buddies in middle school but the district did not have a program in high school. Now, I'm currently in a program at Marist College. I have a Chromosome disorder called Chromosome 18q- Proximal Deletion. I am excited to be an ambassador because I want to help advocate for people with disabilities like myself. I am also a disability activist. I have an instagram account called @disabilitiesunite21. I founded this account in May of 2021 and the reason why I founded the account was because I want people with disabilities to come together and have a space so they can make friends! I am currently at a program called The Staff Assistant Program at Ramapo for Children in Rhinebeck New York but I am from Long Island New York. I am so excited to be a Statewide Ambassador for Best Buddies! "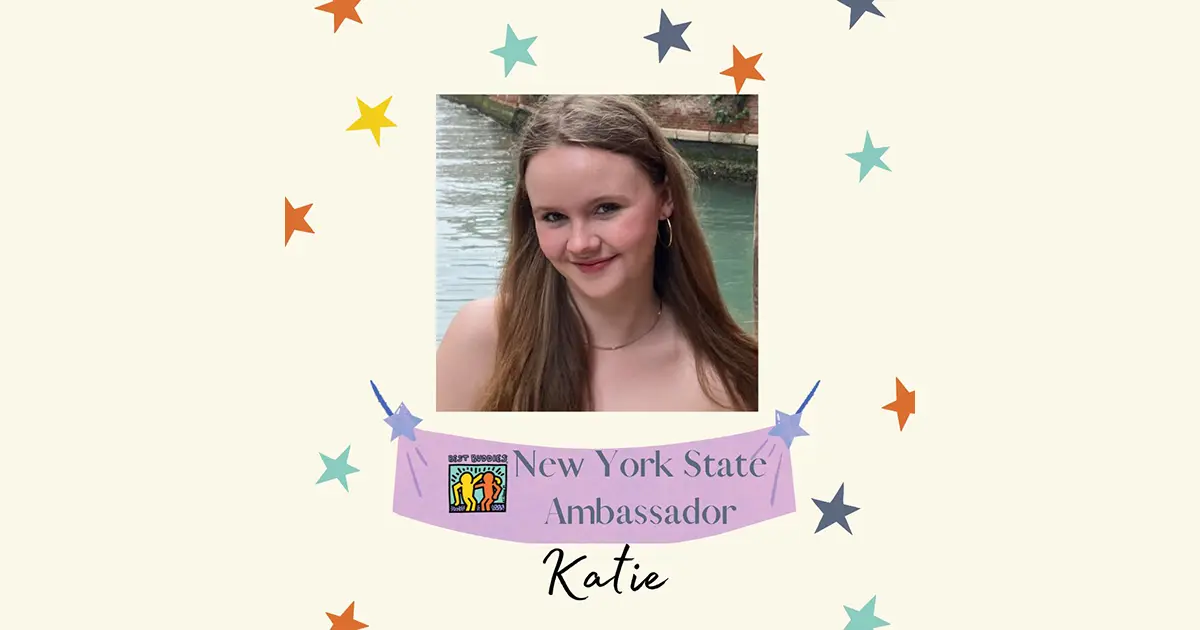 Meet Katie!
" I am thrilled to be a Best Buddies New York State Ambassador to help champion the Best Buddies mission to advocate for inclusion for people with intellectual and developmental disabilities (IDD). Best Buddies has become a very important part of my life this year through my buddy David which has taught me about the importance of one-one-friendships and helped me learn more about how we can help support individuals with IDD. Best Buddies plays a critical role in supporting friendship, employment and leadership skills for people with IDD. I'll be joining the organization at the upcoming NYC Best Buddies Friendship Ball & Friendship Walk and I'm excited to help people learn more about ways they can get involved and support the Best Buddies mission."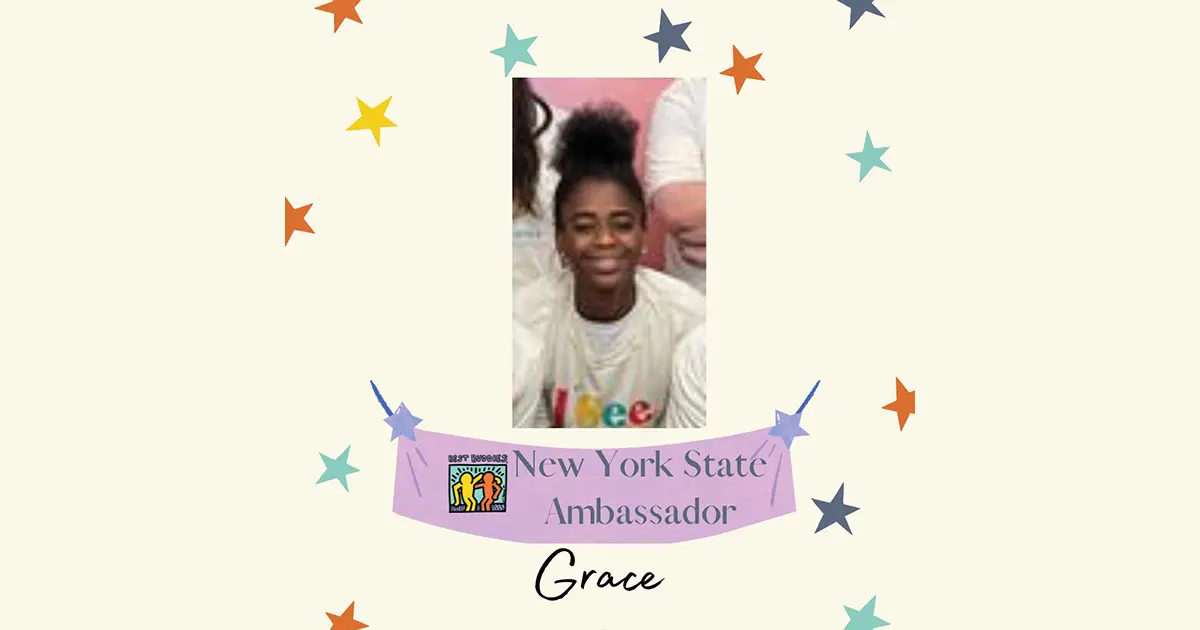 Meet Grace!
Grace has been a part of the Best Buddies chapter at Sutherland High School since 2021. She has served as Treasurer, Secretary and is the incoming Chapter President for 2023-2024. She attended Western New York's Leadership Conference in July 2022 and has attended several other local student leadership trainings. Grace has helped grow and lead her chapter. She is excited for the opportunity to be a State Ambassador for Best Buddies here in New York State!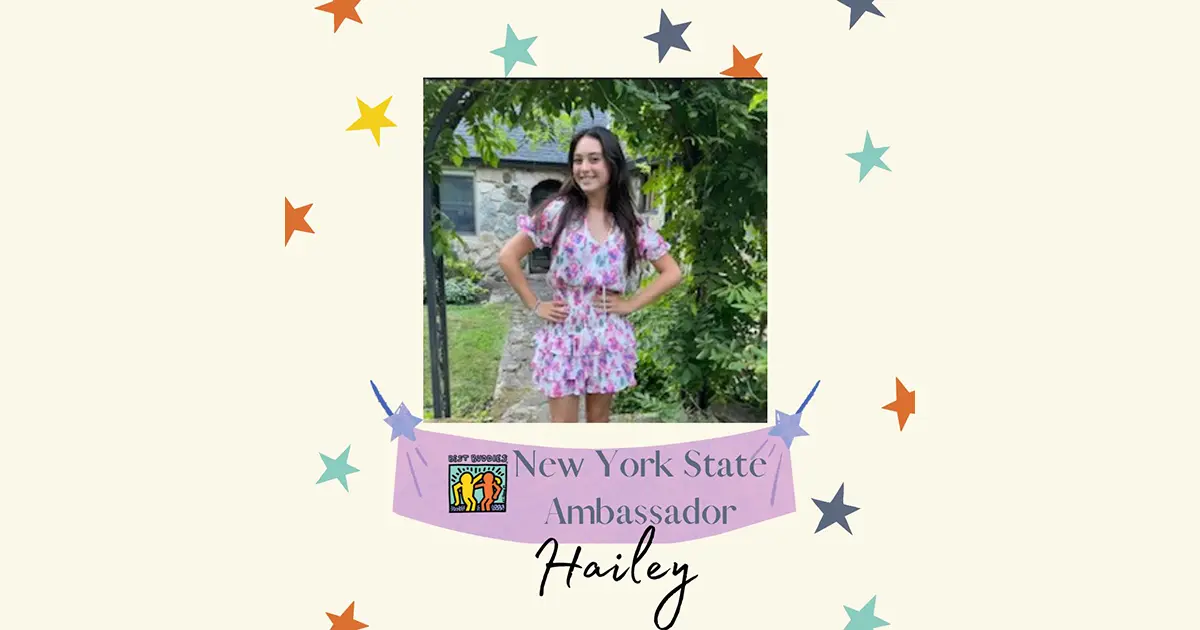 Meet Hailey!
"My name is Hailey Knopke and I am 16 years old. This is my first year being a part of the Best Buddies mission. Being a part of best buddies is truly life changing not just for people with IDD but people without as well. I am so excited to be State Ambassador!"
Meet Kerry!
Kerry Zaino has been involved with the Molloy University Best Buddies chapter since 2021 but has been an advocate for people with disabilities her whole life. She enjoys dancing, music, and theater. As a lifelong resident of Long Island, Kerry is looking forward to being a voice for the inclusion movement on Long Island and sharing her thoughts and opinions about Best Buddies! Fun fact: Kerry has a twin brother and works at Build-a-Bear Workshop on the weekends. She cannot wait to speak at the Long Island Friendship Walk on May 13 and is so excited to meet new people who love Best Buddies as much as she does.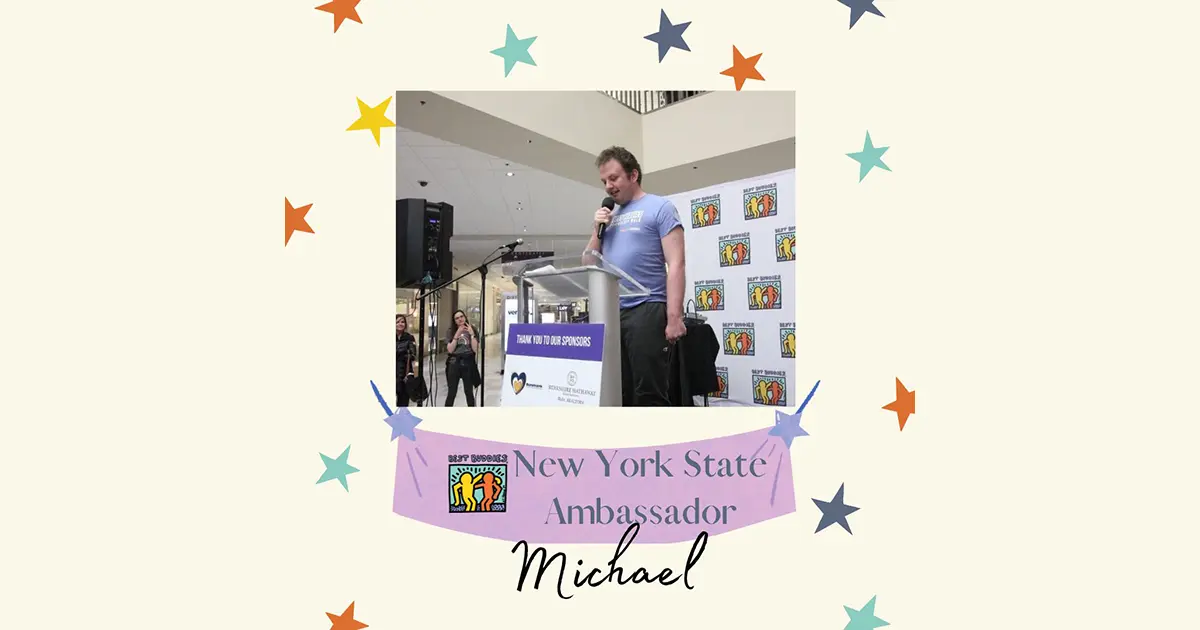 Meet Michael!
"I am from Long Island and now reside int eh Albany area. I have been involved in Best Buddies for 14 years now. I have attended the Best Buddies Leadership Conference in Indiana at Indiana University three times. I was the first person from my high school to be chosen to go to that too."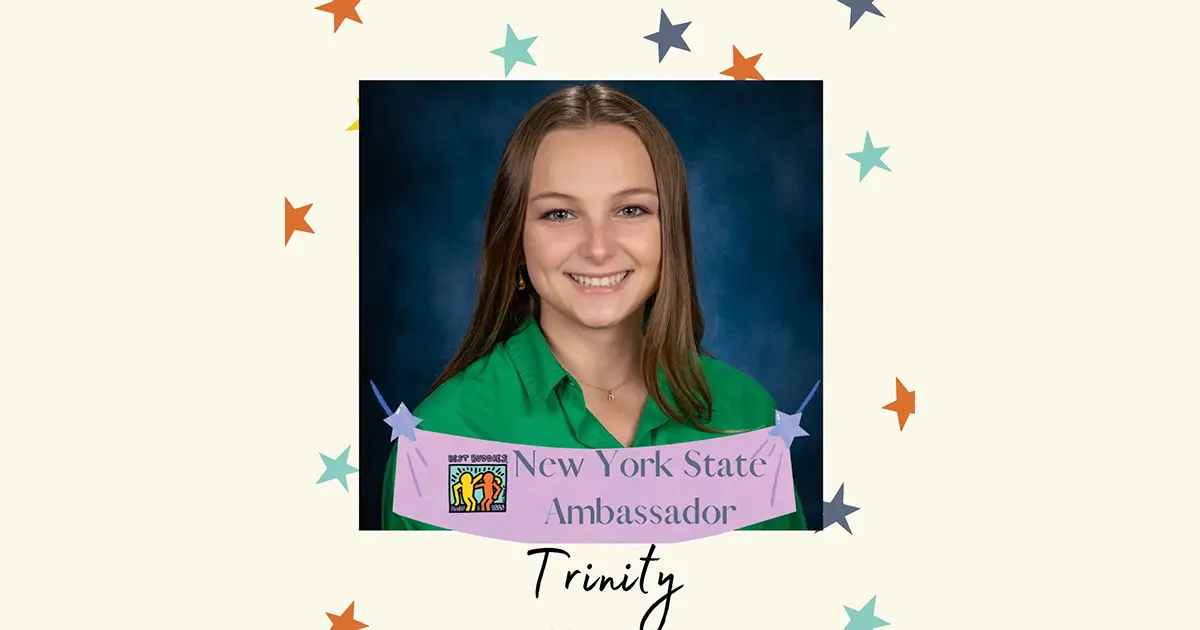 Meet Trinity!
" My name is Trinity and I've been involved with Best Buddies for almost 9 years now! I have been part of so many different programs including middle schools, high schools, colleges, Champion of the Year, BBFW, BBLC, and ambassador trainings. I met my best friend and best buddy 9 years ago and it has changed my life for the better. I'm so excited to continue advocating for friendship, inclusion, and love."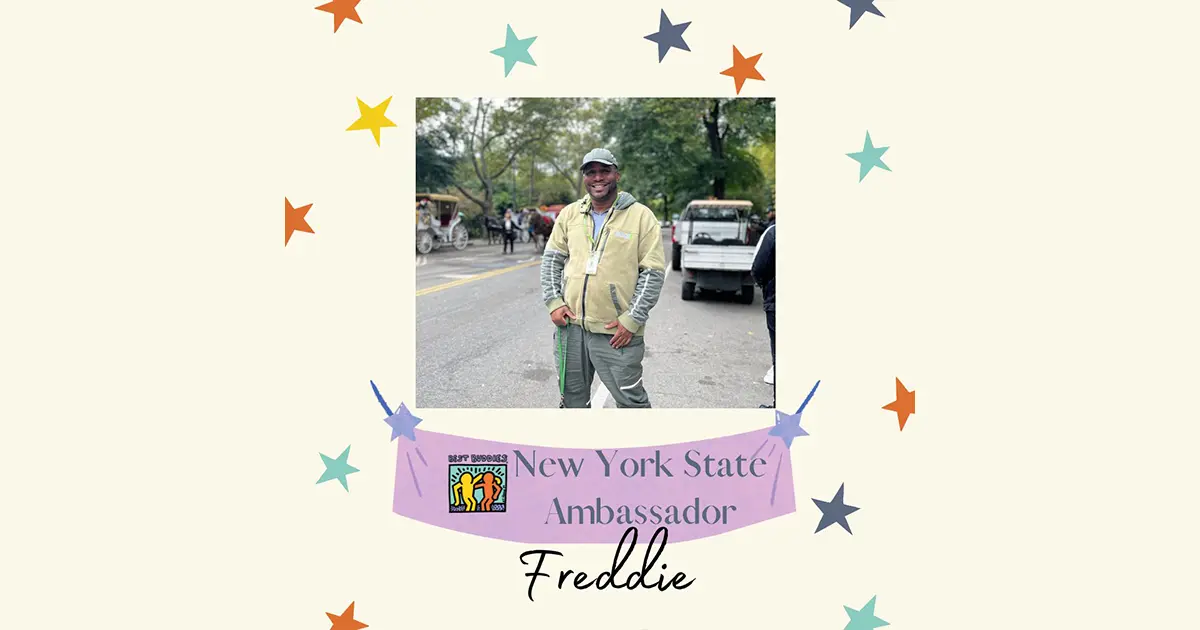 Meet Freddie!
"Being a Best Buddies State ambassador means a lot to me. It's more than just a title. I want to be a State Ambassador so I can tell everyone about my experience with Best Buddies and the impact it's made on my life. Best Buddies made me into the man I am today. "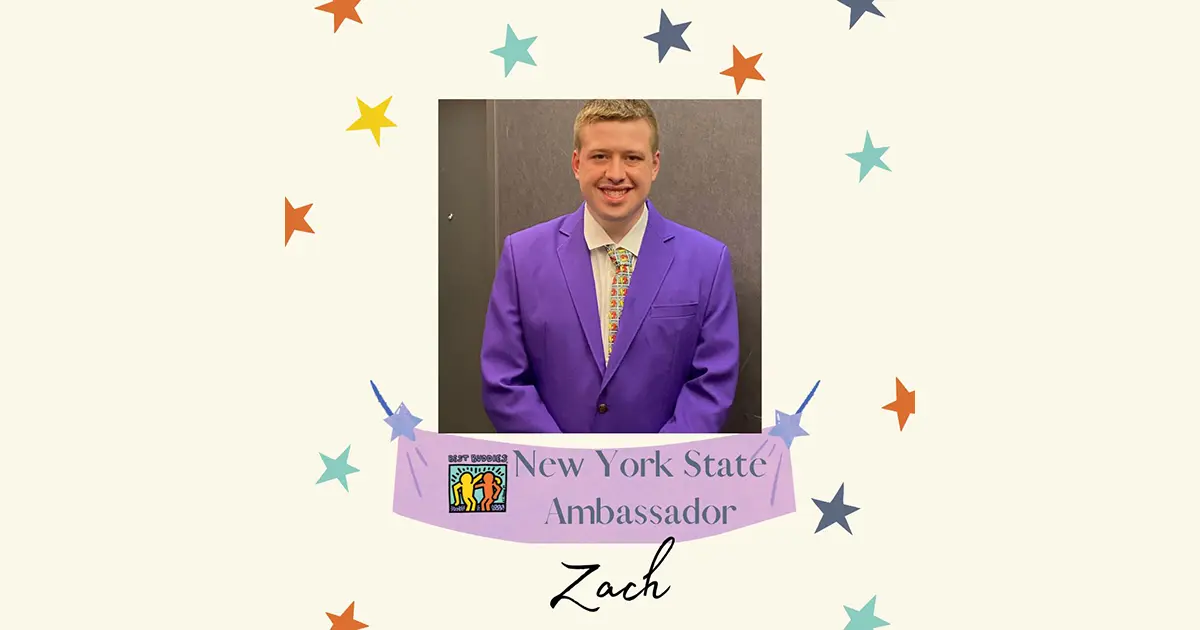 Meet Zach!
" It's an honor being a State Ambassador for Best Buddies. It's very important to make people aware of the Best Buddies Mission and how they help individuals with IDD find employment, make friends, live independently, and so much more. Everyone has the same opportunities for success, and it is crucial we support people to achieve their goals! "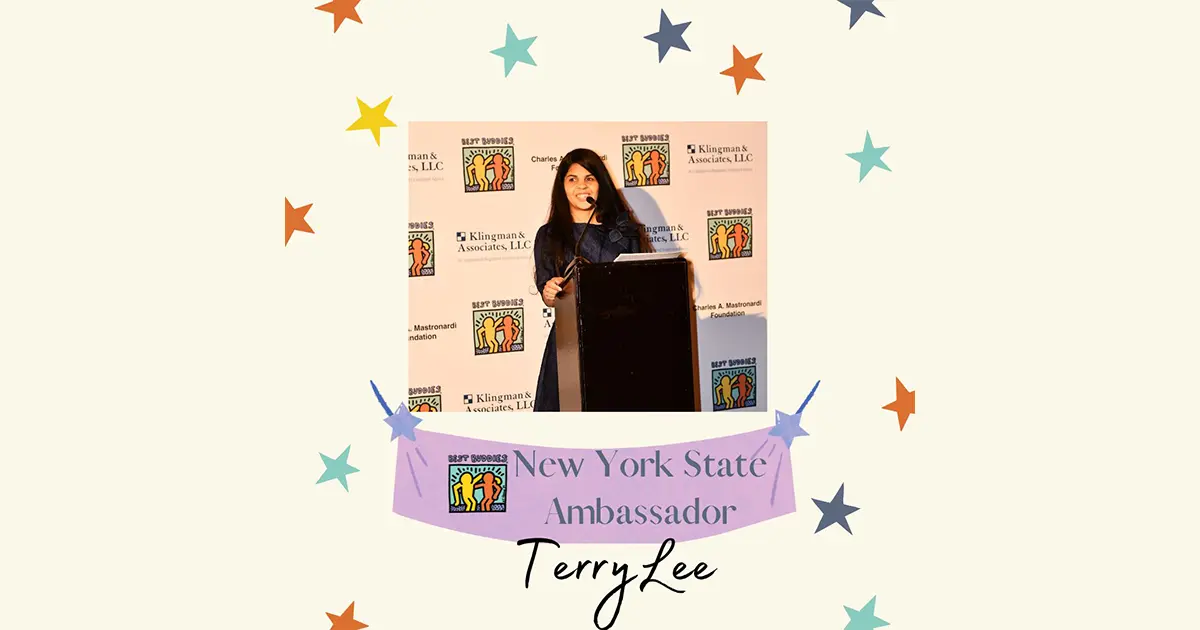 Meet TerryLee!
"I am so excited to be a Best Buddies State Ambassador because I can show the many things I've accomplished in the past 3 years being a part of Best Buddies Jobs! At my job, I started out in the juice bar and now I have been promoted to Prep and Line Cook. I'm also the Safety Champion of my café!"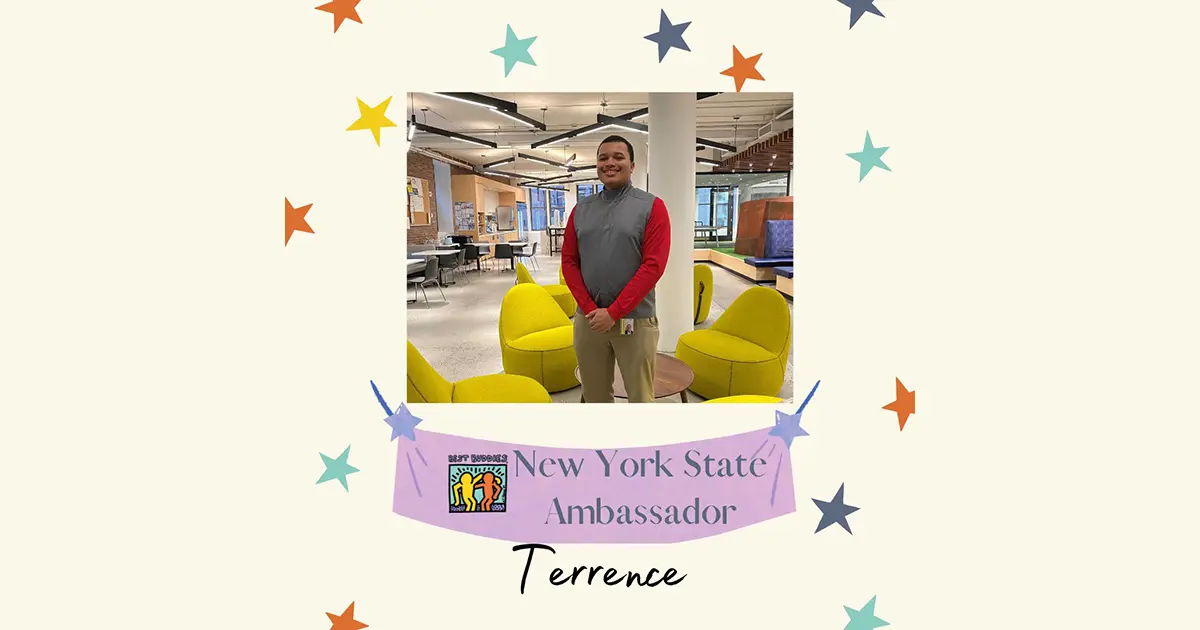 Meet Terence!
" I'm excited to a Best Buddies State Ambassador because I feel like I can inspire anyone with IDD to be an advocate for inclusion!!! No matter what your disability is, you can be a valuable factor in your place of work, your community, and the entire world!!!"