Best Buddies in Minnesota Hosts Annual Friendship Ball
Minnetonka High School hosted the second annual Best Buddies in Minnesota Friendship Ball on Saturday, April 29th. The students and advisors of the Best Buddies chapter at Minnetonka High School led the efforts to plan and host this inclusive prom-like event for students with and without disabilities from other Best Buddies school chapters across the state. The Minnetonka School District and several community members demonstrated their commitment to inclusivity and equity of folks with intellectual and developmental disabilities (IDD) through their support of this event, which included many students and community volunteers from the district helping to set up, volunteer at, and tear down after the event.
This year's event – themed "Enchanted Forest" – was attended by over 100 middle school, high school and transition-aged students who enjoyed taking pictures with their Buddies, getting dressed up and socializing with friends. Students danced the night away to music presented by Kirt Messick and snacked on treats provided by Nothing Bundt Cakes in Minnetonka and Kowalowski's in Excelsior.
When looking at the photos captured by Jim Douglas, one can notice a smile on every person in the room's face.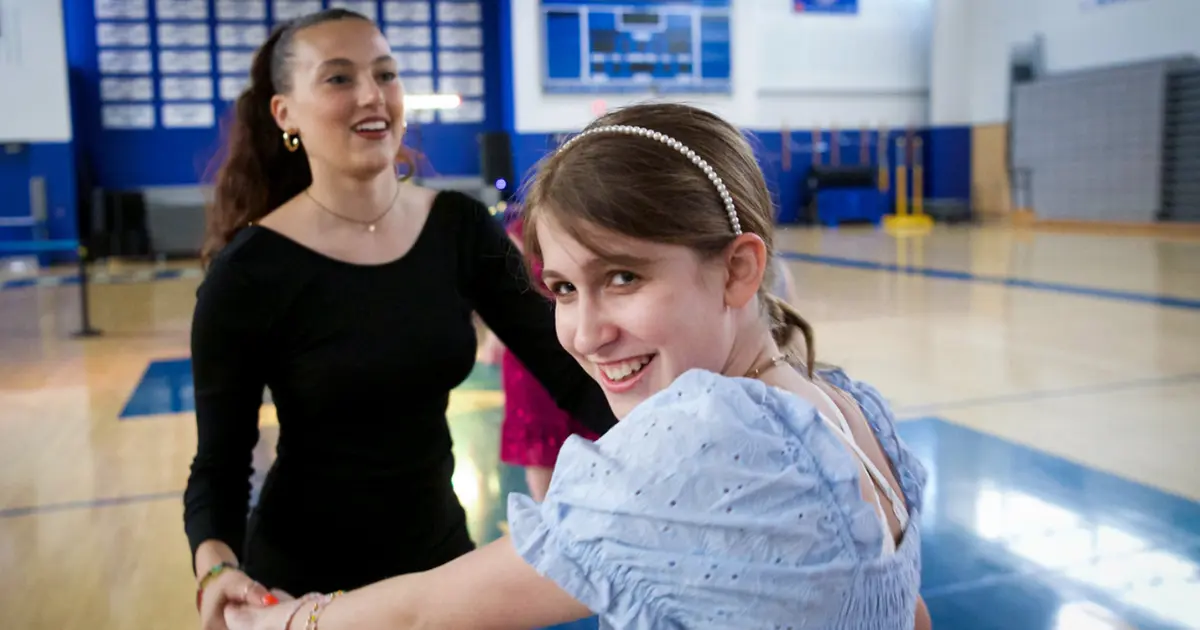 Photo by James Douglas Photography
The event wasn't just special for the participants and student leaders – even Jim, one of the photographers, was captivated by the joy in the room.
"It's been a while since I shot dance images but I was so moved by the joy I witnessed on the dance floor," he says, "While I tried to cover as many couples as possible, the especially emotional or expressive dancers captured my focus. [Their faces] radiated exuberance and joy. [The] teens, of course, created magical moments for their buddies, whether dancing, sharing selfies or holding a hand in a quiet moment. Saturday, for me, typified the heart and soul of Best Buddies and I'm ever so fortunate that I photographed their Prom night."
Photo by James Douglas Photography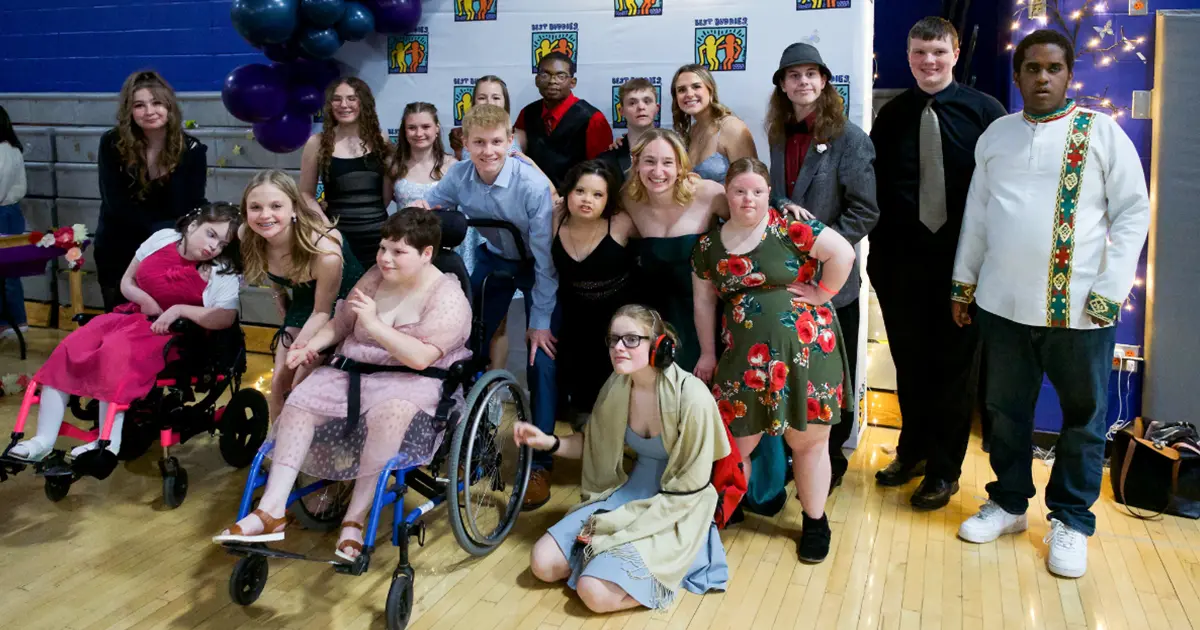 View Photos
Best Buddies staff helped plan the Friendship Ball in conjunction with Minnetonka High School staff, chapter advisors, and student leaders, as well as members of the National Honor Society, who volunteered their time to set up the event.
Parents, guardians, school chaperones, and other folks who tagged along to the event stressed the importance of inclusion in the state. One parent, Tracy Penn, expressed that her son, Carson, "couldn't stop talking about how much fun he had and kept thanking me for taking him. What Best Buddies in Minnesota is doing is life changing, world changing, and I can not express how much it means to our family."
Best Buddies in Minnesota is a 501(c)(3) nonprofit organization dedicated to establishing a volunteer movement that creates opportunities for one-to-one friendships, integrated employment and leadership development for individuals with intellectual and developmental disabilities (IDD).