Buffalo Sabres Experience with Alex Tuch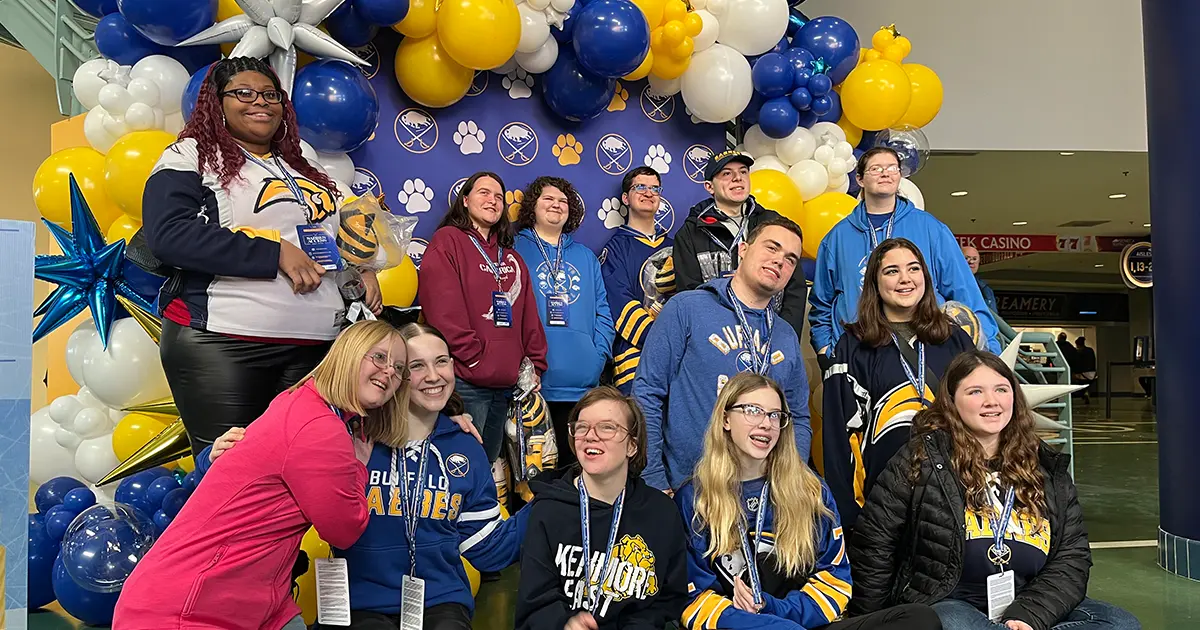 Our Kenmore East High School Chapter had the experience of a lifetime with Buffalo Sabres right wing Alex Tuch on Saturday, February 11th. Our participants got to attend the game, take Zamboni rides, announce the dropping of the swords on the jumbotron, high five the players as they entered the ice at "Sabres Access", and have a meet and greet with Alex after the game. The relationship we have had with the Buffalo Sabres has been a treasured relationship for many years. The players, coaches and staff are always so welcoming and accommodating. We are lucky to have community partners like them!
This relationship started in 2018 with The Buffalo Sabres Foundation and then Captain Jack Eichel. Over the years the relationship has gone from attending games and practices to enjoying meals together. During the height of the Pandemic Jack sent Christmas presents to a few Buddies who he had a special bond with. In October Sabres players attended the Match Party of Kenmore East, they played games and learned more about our programming.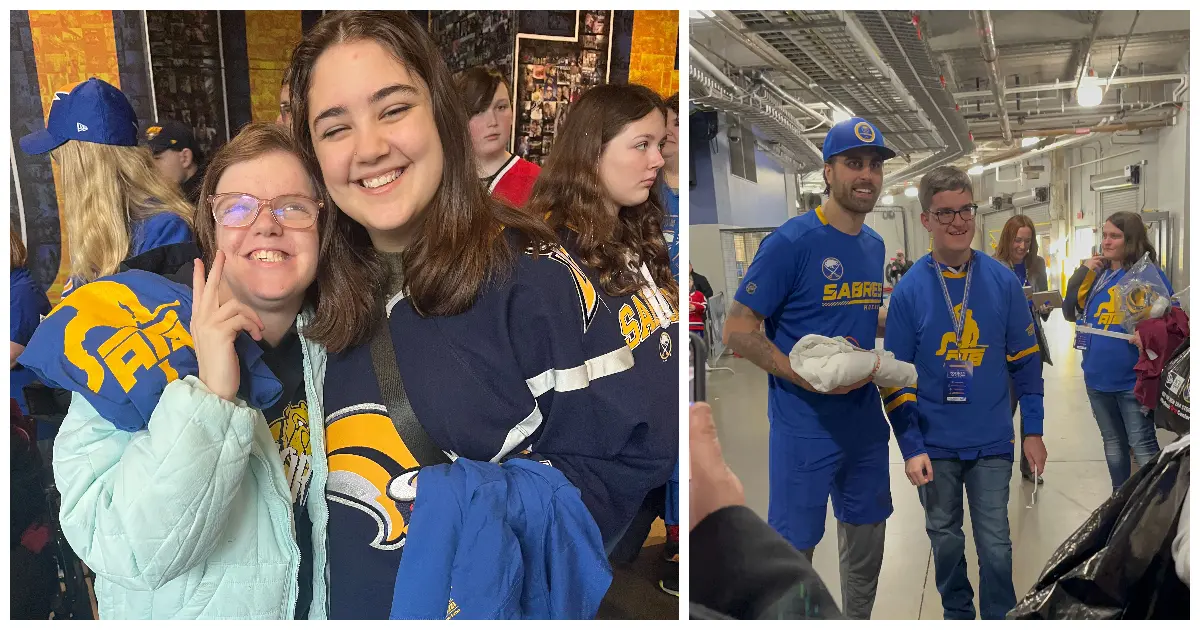 "Partnerships with Sports teams and National Sports teams at that really showcases our programs in a new way, it gives not only our organization a platform to share our mission but it gives the teams an opportunity to meet community members and become more involved." Lindsay Jewett Director of Communications and Stewardship
"Having opportunities like this is an incredible way to spend time with our Buddies in the community"
During the February 23, 2023, game Best Buddies Employees Lindsay Jewett and Kenmore East Buddy Alison will be featured as "Hometown Heroes" on the national telecast.