Global Ambassadors Class of 2020
Best Buddies Ambassadors is a program that provides training for participants with and without intellectual and developmental disabilities (IDD) in areas of speech writing, public speaking, and self-advocacy. Ambassadors develop the skills to professionally share their life stories, promote Best Buddies programs, network, and most importantly, advocate.  The Ambassadors program prepares people to become active agents of change and informed, engaging advocates. A small group of ambassadors prove themselves to be effective, eloquent speakers for the Best Buddies mission and role models within the disability rights movement are asked to serve as Global Ambassadors for the organization.
Best Buddies proudly highlights some of the participants who have achieved this prestigious level.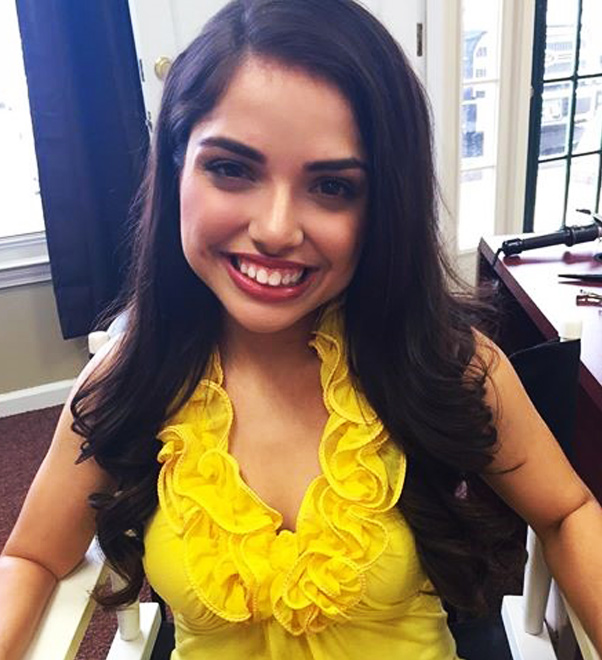 Angelica Allsup
Tennessee
Angelica joined Best Buddies while in college at University of Tennessee in Memphis. She has continued her involvement in the citizens program where she is paired with Madison, who she considers her family. "I just love that Madison doesn't see my disability, she just sees me," Allsup said to the crowd during one of her many speeches her exuberant personality and her drive to push through difficult situations makes her an inspiration to anyone who meets her.
Always an advocate for herself and others she set her sights on going to attend a specialized program at University of Memphis called Tiger Life that gave her to skills to she needed to succeed in the world independently. But something was missing, friendship. Then she found Best Buddies. This allowed her the connection she needed in the community. It opened up her opportunities on campus and the surrounding community to be included in society. She faced other hardships during this time but never lost her drive to advocate for herself and make a better life for herself.
Her life experiences are moving and motivational. Her motto is if you can do it she can do it, it just might take her a little bit longer. She is a crucial part of the Tennessee Best Buddies ambassador program. She has spoken at the Friendship Walk, the Tennessee Memphis Gala, and the Spread the Word to End the Word day in Nashville. The last two summers she has attended Leadership Conference.
Caley Versfelt
California
Caley is part of the Best Buddies Jobs program in Los Angeles and an incredible Ambassador. She is currently working at Entertainment Industry Foundation as the front desk administrator. She lights up any room she walks into, no wonder she is the perfect person for the job! Caley constantly has a packed schedule with work, acting, singing, dancing and speaking. She is currently a correspondent, California's Miss Amazing Queen, an honorary Mayor of Manhattan Beach and on the A&E's Emmy Award winning show Born This Way. She spoke at the Hearst Castle Challenge in 2019. Caley has received many leadership awards, such as the Special Olympics – Richard L Van Kirk Outstanding Achievement Award, the Westside Regional Center- Hero's and Me Award, and the Down Syndrome Association of Los Angeles – SunDown Voice Award. She always has a positive attitude and lives by the motto, "Kindness is contagious! Together, if we can dream it, we can achieve it!"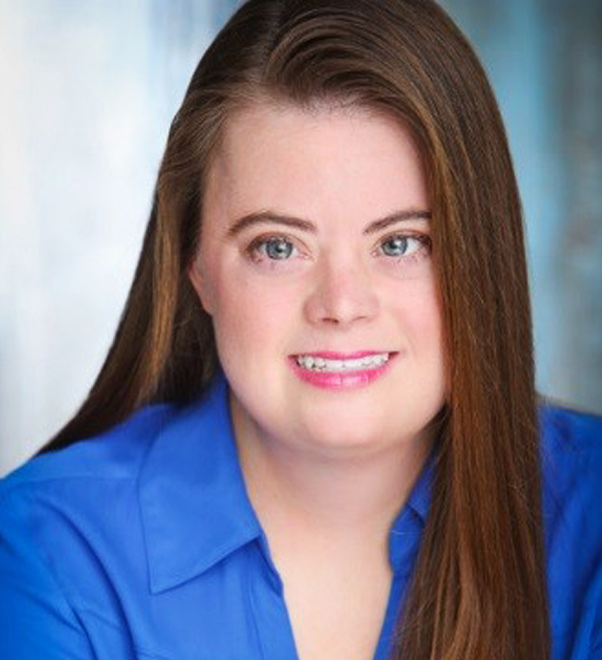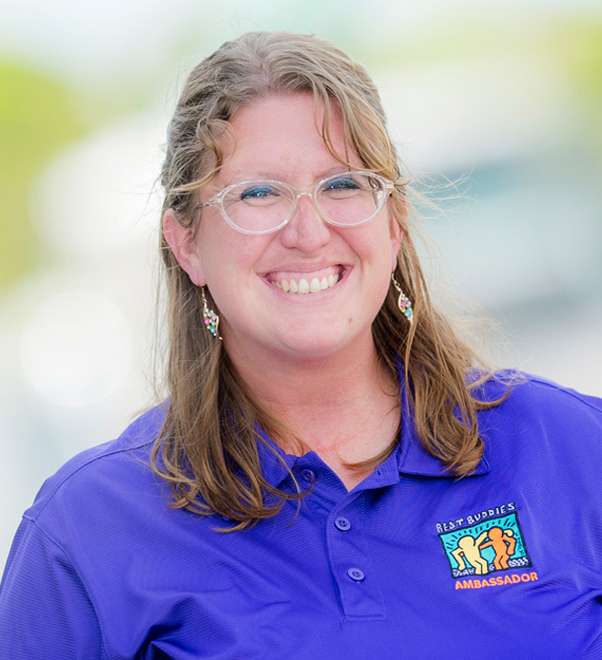 Christina Hundley
Florida
Christina has been an innovative member of the Best Buddies family since middle school. For more than 15 years she has been making friendships and serving as a leader in the organization; she is now an active part of the Best Buddies chapter at the University of South Florida. Christina has a talent for performing, especially dancing and singing. She recently performed for hundreds of Best Buddies supporters at the Hyannis Port Challenge on Cape Cod in Massachusetts and at Hearst Castle Challenge in San Simeon, California. She has spoken and performed at countless Best Buddies'' Expansion events. In 2016 She also won the Buddy Talent award at Leadership Conference. In addition to her involvement in Best Buddies, Christina sings in the choir at her church and enjoys listening to Korean music. She says she knows she is making a difference through her performances and loves helping people by sharing her gift of song.
Jada Thompson
Illinois
Jada Thompson is a proud Best Buddies Illinois participant from Chicago, IL. She has been a part of the Best Buddies community since 2018 and is involved in our Jobs, Citizens and Ambassador Programs. In her spare time, she enjoys music, writing, dancing and many other creative endeavors. After seeing her enthusiasm for Best Buddies and her incredible speaking style, the staff at Best Buddies Illinois knew that they had found a very special advocate. She has since spoken at the 2019 Chicago Friendship Walk, a Mod Pizza conference and at Closing Ceremonies at the 2019 Leadership Conference where she also won the 2019 Employee at the Year award. Recently she spoke at the Hearst Castle Challenge in San Simeon, California. In addition to her public speaking for Best Buddies, she is also the 2019 Miss Amazing Junior Miss Queen.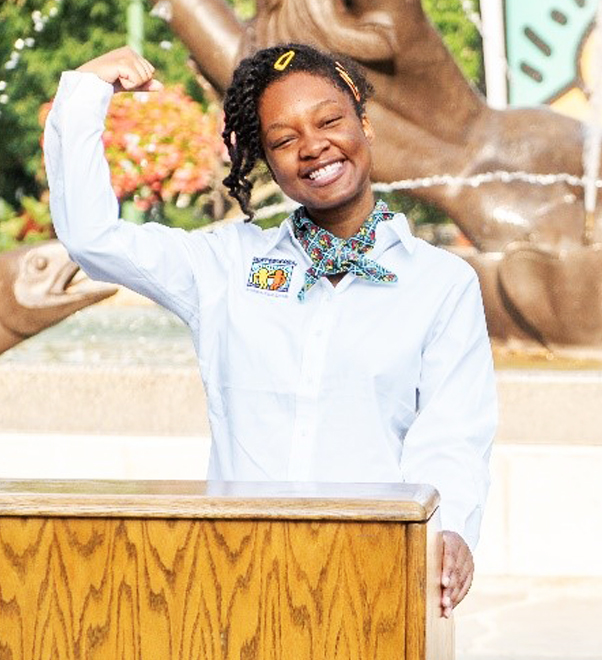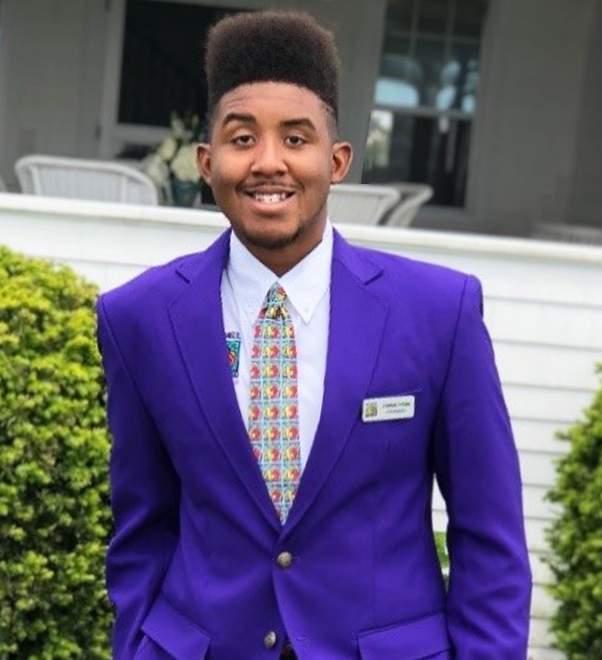 Joshua Felder
Florida
Joshua Felder, once a shy student, joined Best Buddies in middle school and continued his involvement through high school. His experiences in middle school and high school allowed him to gain confidence and excel in high school. He was ready to spread his wings and decided to join the ambassador program. Through his trainings he has learned to become an advocate not only for Best Buddies but also for himself. Recently, he utilized his new skills as a Best Buddies ambassador and gave a speech in Tallahassee, FL in front of Governor Rick Scott and several legislators. After high school graduation Joshua continued his education at the University of South Florida in the Stages program. Shortly after finishing the program he began working at the campus dining facilities but always continued to be an active member of the Best Buddies community. This past summer Joshua attended the Best Buddies Leadership Conference as a Young Leaders Council member. This past May he was a speaker at the Hyannis Port Challenge in Massachusetts. He has only begun his journey in being a self-advocate.
Richard Nakai
California
Richard Nakai was raised in Boyle Heights, California. He has been an active member of the Best Buddies family since 2017 when he joined the UCLA chapter. The chapter leaders immediately noticed his dedication and strong work ethic, and asked him to join the leadership team a few months after as their Buddy Director.  Once Richard participated in his first ambassador training, he became a passionate advocate for our mission. He is an employee of Best Buddies and works in our Los Angeles office. Not only was Richard the emcee at the 2018 and 2019 Long Beach Friendship Walk, but he has also shared his voice at numerous Southern California chapter activities and spoke at the Hearst Castle Challenge event. He was chosen as one of the 2018 Leadership Conference closing speakers.  Richard has extended his speaking skills beyond California and was the speaker at the Portland and Denver Champion of the Year events.  His passion for the mission of inclusion is contagious.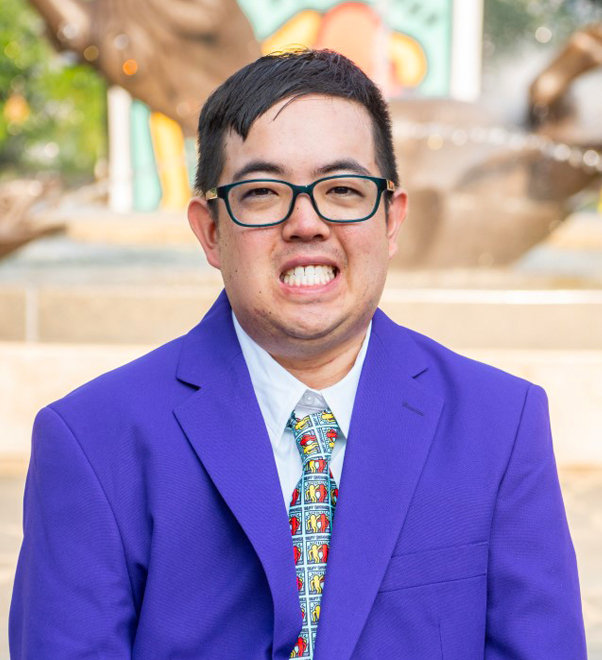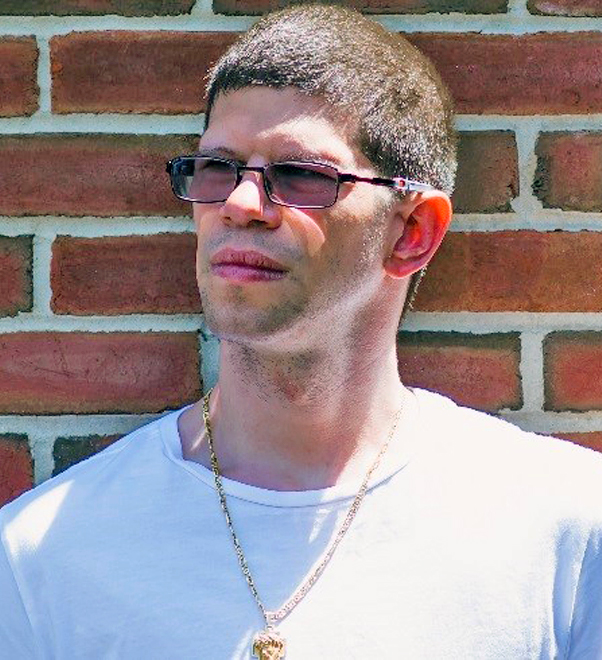 Bret Fleming
New Jersey
Bret Fleming, a percussionist, vocalist and lyricist, is 35 years old. At a young age Bret was diagnosed with Williams Syndrome, a rare genetic disorder. At 2 years old he found his purpose and passion when given a snare drum. Bret, a member of the Best Buddies Mount Holyoke College chapter, is a graduate of BHMA located in South Hadley, Massachusetts. While there, Bret gave drum lessons to people with special needs, worked as a studio musician, was a member of the BHMA Performance Troupe and in 2009 formed a group known as the "Kandoo Band." The "Kandoo Band" has had the honor to perform at; The House of Blues in Boston, Jazz at Lincoln Center, Community Theater, the Hyannis Port Challenge and the Best Buddies Leadership Conference. Currently Bret works part time at Kidville in Summit, NJ, as a member of the Rockin' Railroad Band. He was recently honored and named a New Jersey Best Buddies State Ambassador. His goals of persevering and spreading a positive message are all coming true as he released his first solo album, "Life" in October 2016.
Best Buddies gave Bret the opportunity to enjoy true "friendships" and fuel for his passion of inclusion. Bret's passion lies in sharing his story through his music and reminding people that…We are different, yet, we are ONE. Without music, Bret says he would be incomplete. Bret shares the mission and vision that hopefully someday everyone will be included.
Topher Zheng
Illinois
Topher, a Chicago native, started in Best Buddies at Oak Park River Forest High School in 2011. He was in his high school chapter for 6 years. He had the honor of developing his leadership skills by being a buddy director of his chapter for 2 years. The positive impact of his experience and the many friendships he formed encouraged him to become a part of the Citizens program. These friendships have opened up his world. His next step towards independence was finding his job as a law clerk and director of information technology systems at Bielinska Law LLC. He loves his job and the many other experiences he's gotten through Best Buddies. He is a passionate advocate and wants to help other people gain access to similar opportunities. Topher says Best Buddies recognized his value, pulled out the best version of himself, and provided a platform for him to share that version with the world.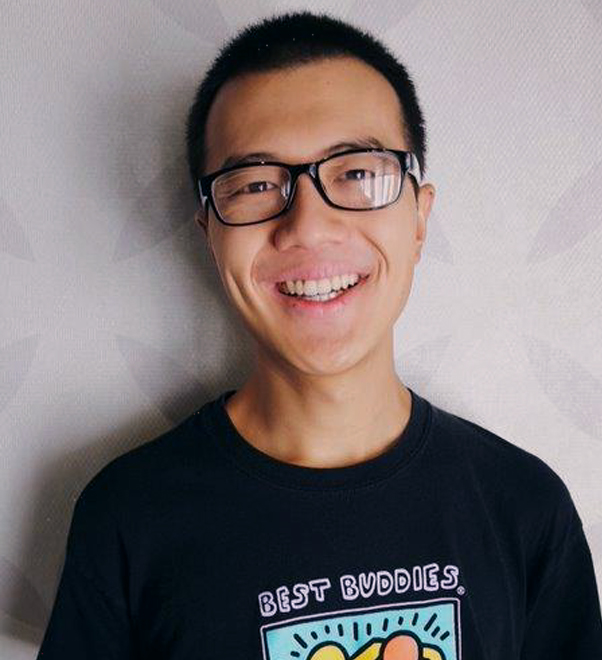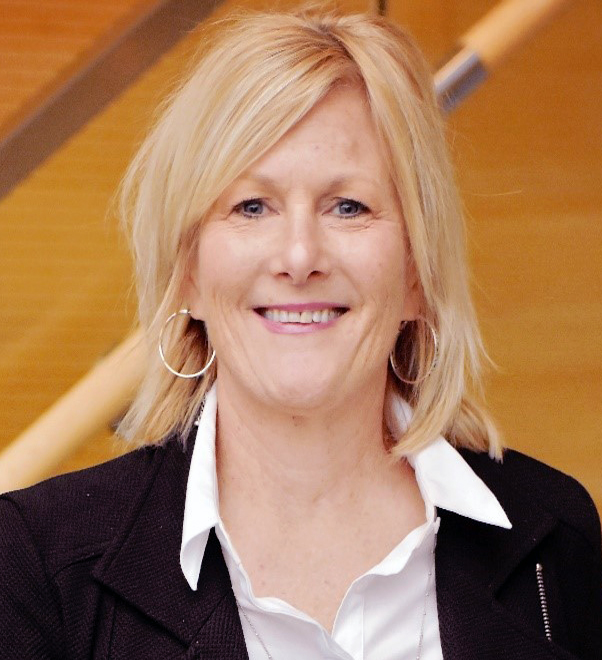 Mary Delaney
Indiana
Mary Delaney, BS is a Practice Liaison and Quality Improvement Coach for I.U. School of Medicine, Dept. of Pediatrics, working to achieve earlier identification for children with Autism Spectrum Disorder and Developmental Delay. As part of her responsibilities, she has trained primary care physicians, nurse practitioners and medical staff to administer autism and developmental screening tools, as well as assisted in facilitating the training for primary care providers and their staff at the 14 early evaluation sites in Indiana. In addition, she has supported several Maintenance of Certification (MOC) projects on anxiety and depression and developmental screening, for pediatricians throughout the state of Indiana.
Prior to working for IU School of Medicine, Mary was a Regional Program Specialist for 8.5 years working for IN*SOURCE, Indiana's Parent Training and Information Center where some of her responsibilities included, educating parents of children with special needs regarding their children's educational rights, and conducting parent training workshops. She was one of the founding members of Down Syndrome Indiana and served on the board of directors for 11 years. She has served on the board of directors for Best Buddies Indiana and in 2001 she received the WRTV 6 Leadership Award for her work with Best Buddies. She is the mother of 3 adult daughters one of whom has special needs so she has spent most of her adult life advocating for the rights of children with special needs.
Dana Wax
Illinois
Dana Wax can light up any room with her smile, outgoing personality, and contagious passion for inclusion. She began her journey with Best Buddies in 2006 when she joined her middle school's friendship chapter. In high school, she served as Buddy Director at Oak Park River Forest High School. Since graduating, her involvement and passion have only grown! She is an active member of our Citizens program, has served on a variety of committees and boards, and is employed through the Jobs program as the Programs Assistant in the Best Buddies office in Illinois. As a member of the Young Leaders Council, she has developed new skills and gotten to contribute valuable talents and ideas. Dana says her life has been profoundly impacted by Best Buddies and she wants to help other people have the same opportunities as her. Because of this, she takes every chance she can to share the mission —both on stage and in her everyday life. She is a true gift to everyone who knows her and is using her voice and story to change this world!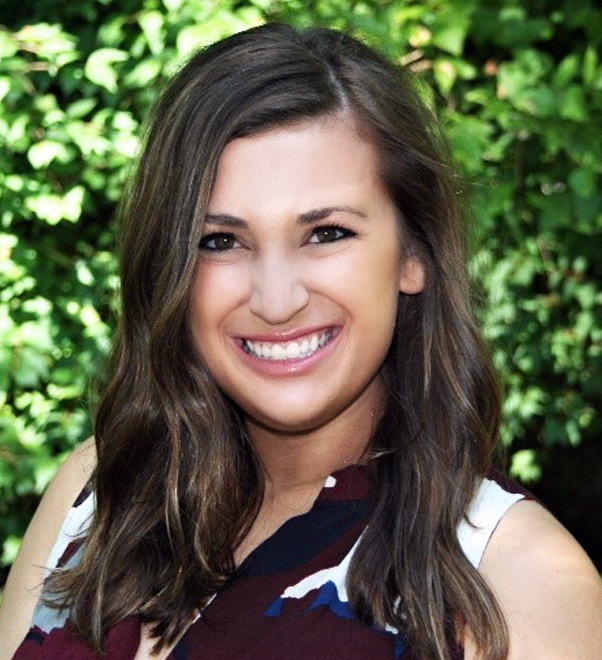 Samantha Cook
Ohio
Throughout her collegiate years at Centre College, Samantha was heavily involved with Best Buddies serving as Chapter President for 3 years, raising more than $12,000 for Best Buddies Kentucky through her Champion of the Year campaign and joining the BBKY Advisory Board in 2017. Samantha has also spent 4 years on the Young Leaders Council (YLC) beginning in 2016, which she now chairs- in addition to serving on the Best Buddies International Board of Directors. Since graduating in 2017, Samantha worked as a Government/Public Sector Organizational Change Management consultant for Deloitte for 2 years. Most recently, she joined Autism in Motion (AIM) Clinics as their New Site Project manager to oversee their growth and expansion efforts. Samantha loves to travel, watch the Cincinnati Bengals (almost) win & snuggle with her 6-year old Pomeranian, Pippa.
Kathleen Moran
Connecticut
Kathleen Moran officially started her Best Buddies journey over 6 years ago at Dodd Middle School in Cheshire, Connecticut. Continuing at Cheshire High School and now at Assumption College in Worcester, Massachusetts, Kathleen has gone above and beyond the expectations of a Best Buddies student leader. Growing up with Best Buddies within her family, they support everything she does. Kathleen embodies the pillars of the Best Buddies mission and she shows that through her efforts in school, within the classroom and in her community. Over the past 2 years Kathleen has helped fundraise over $15,000, has been featured with her buddies on several news broadcasts, started an Inclusion Day at CHS and in 2019 her chapter was nationally recognized as Connecticut's top High School Chapter. Kathleen and her buddy Hannah have spoken at Local leadership trainings in CT and in 2019 Kathleen went to the Connecticut State Capitol to speak on behalf of Best Buddies CT, her experiences and what inclusion means to her. Although all these accomplishments are outstanding, the biggest impact on her life has been the connections with her best friends at Cheshire High and she is proud of how inclusion has shaped her school. She is excited to continue with Best Buddies and looks forward to new chapters ahead!"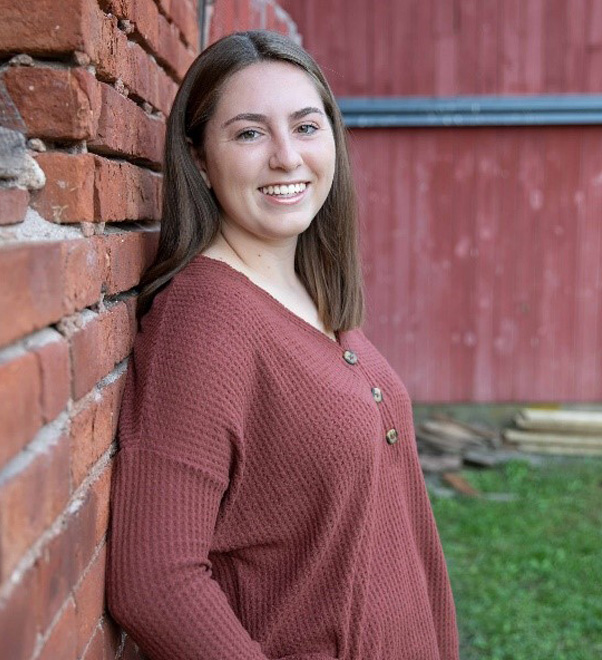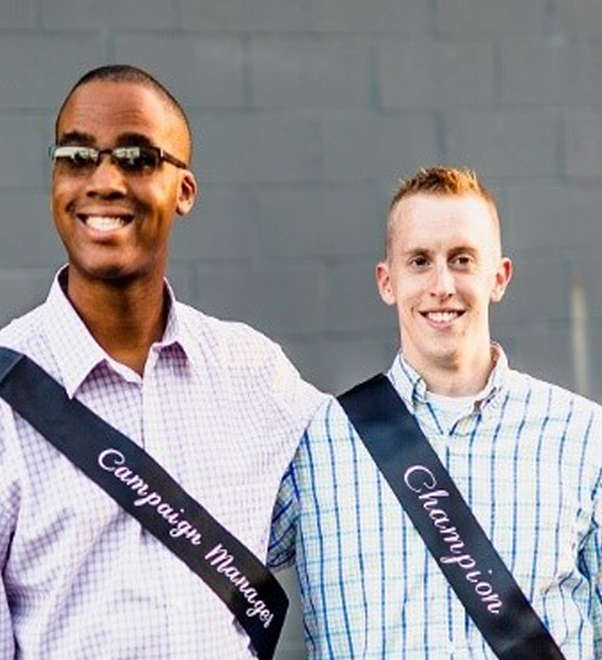 Zach Curtis
Indiana
Zach joined Best Buddies during his first year at Fishers High School, and his involvement has continued to grow over the past twelve years. During their last two years of high school, Zach and his peer buddy, Madeline, served as Buddy Director and Chapter President respectively, and were selected as Best Buddies' Buddy Pair of the Year in 2011. Zach is currently involved in the Best Buddies chapter at Butler University, and is serving his fourth year as Buddy Director. As an ambassador, Zach's passion for Best Buddies and the organization's mission of inclusion is clear in the opportunities he seeks out to tell others about his involvement and the impact that this organization has had on his life. In 2018, Zach was also selected as Best Buddies Indiana's Advocate of the Year. Zach says, "The leadership opportunities I have through Best Buddies has helped people see me for who I am, and allowed me to see others for who they are—disability or not. Being part of this organization just gets better with each passing year, and my life would not be the same without it."
JohnThomas Atema
Tennessee
JohnThomas joined Best Buddies in 2011 after the birth of his sister with Downs Syndrome inspired him to get involved. He jumped in feet first by volunteering at the Gala and continued his volunteer work by participating in the 2017 Best Buddies Prom.
While JohnThomas was in Middle School, he was involved with every aspect of the program; Lunch Buddy and Study Buddy and would spend all his extra time in the Special Education Class room. He attended all the events and the Friendship walk every year.
His 8th grade year he was chapter President. During his year as chapter president he was the top Fundraiser at the Friendship Walk. Then in 2019 his middle school, The Woodland Middle School, won the Tennessee Chapter and International Chapter of the year. To top off his year he was awarded by his school the James C. Parker Service award.
He continued his advocacy work by giving speeches at this school and also being a part of the panel at the local Best Buddies Leadership Day. Attending Leadership Conference in 2019 at Indiana University allowed JohnThomas to expand on his speaking skills.
In 2020 he attended his first Best Buddies Prom not as a volunteer but with his buddy. Not only does his friendship with his buddy entail attending Best Buddies events but also attending Nashville Predator Games, play video games, go to the movies and so much more. They love hanging out together!! JohnThomas has made an incredible impact during his time in middle school, can't wait to see what he accomplishes as he enters high school.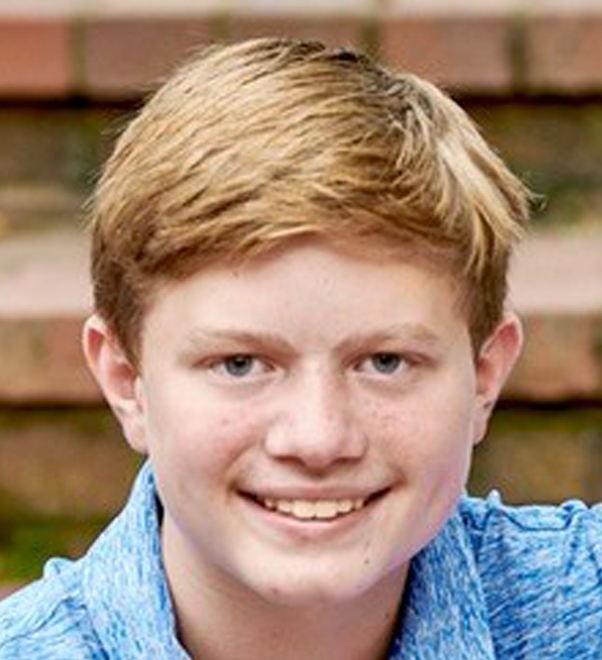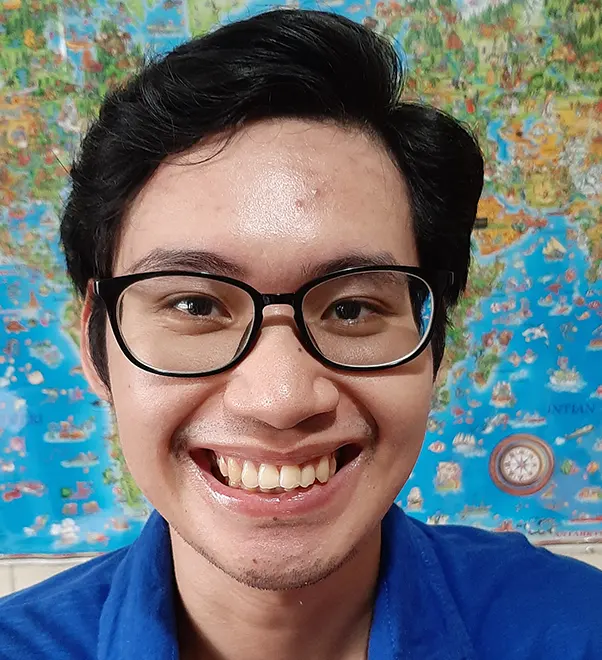 Ezekiel "Kiel" Lagmay
Manila
Kiel, who was diagnosed with autism at the age of 3, has been active with Best Buddies Philippines since 2015. That same year, he was matched with Abigail, a special education teacher who shares Kiel's love for cartoons and movies. Earlier this year, Kiel became a Best Buddies Ambassador and has since been actively promoting the mission of Best Buddies with an emphasis on promoting leadership and self-advocacy skills.
Never one to let his autism get in the way of his dreams, Kiel graduated with Honors from Ateneo de Manila University with both a Bachelor's and Master's Degree in Computer Science!
By being a Best Buddies Global Ambassador, Kiel aims to encourage others to never give up on reaching their potential. Kiel's advice to his fellow buddies is, "know yourself, accept yourself, believe in yourself, live the life, speak the joy, give a smile, and gain a friend!"