Best Buddies Launches New Program in Cuyahoga County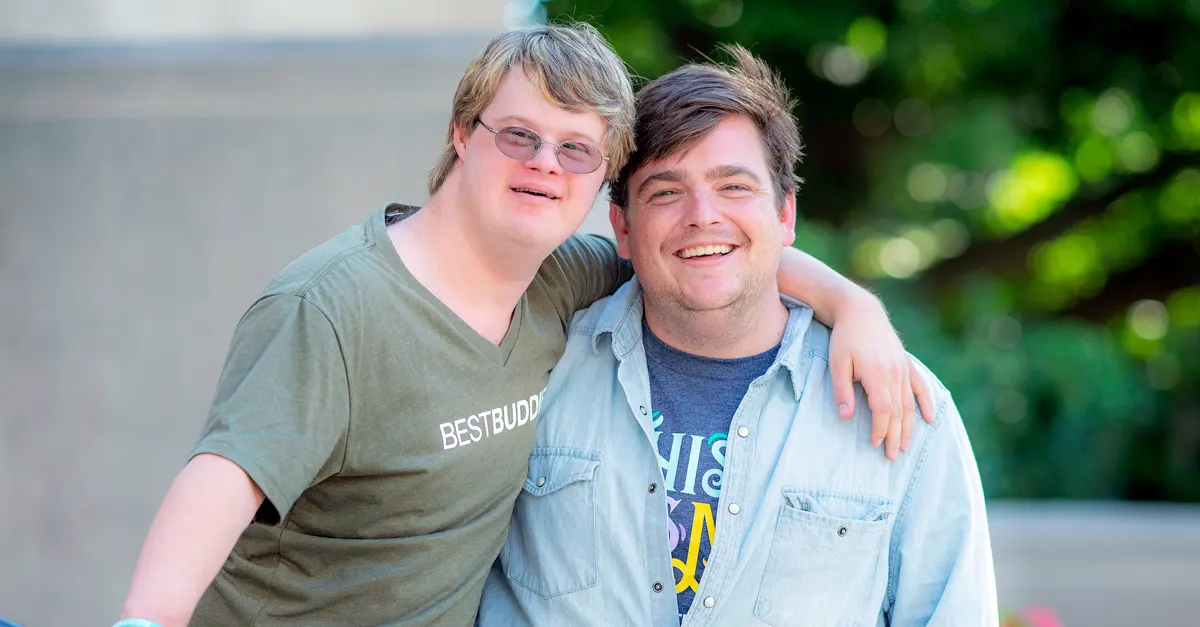 Contact Lily Abrams, Program Manager, Best Buddies International
Cell 216-402-3053
Email lilyabrams@bestbuddies.org
For Immediate Release
November 15, 2021
Best Buddies in Ohio Expands Programs; Provides Volunteer Opportunities
Best Buddies in Ohio to partner with Cuyahoga County Board of Developmental Disabilities to expand offerings in NE Ohio.
Cleveland, OH: Best Buddies will partner with the Cuyahoga County Board of Developmental Disabilities (Cuyahoga DD) to transition its Community Friends program into a Best Buddies Citizens Chapter for Cuyahoga County. Best Buddies Citizens supports the development of friendships between adults with and without intellectual and developmental disabilities (IDD) in corporate and civic communities. Many people with IDD have limited opportunities for social interactions after they leave the school environment. This program helps people with IDD become part of mainstream society and creates an inclusive and diverse community for all.
Cuyahoga County residents with and without IDD may apply to the program beginning in January 2022 by visiting www.bestbuddies.org/join. Best Buddies staff will interview interested participants and find a friend with similar interests. The commitment of both people who enter a friendship match is to meet at least once a month and have two calls a month for one year. Best Buddies will host social events throughout the year. If you have questions or want to learn more, please reach out to Lily Abrams at lilyabrams@bestbuddies.org.
Best Buddies in Ohio State Director Catlin Skufca shares, "We are thrilled to work closely with the Cuyahoga County Board of Developmental Disabilities on this program. This is a unique and fun opportunity for volunteers to get involved and create a more inclusive community."
This expansion is possible through community support and the partnership of the Cuyahoga DD. "We are excited to partner with Best Buddies to create a Citizens Chapter in Cuyahoga County. We believe this partnership will amplify our efforts for community inclusion and will create opportunities for friendships that will last a lifetime," said Cuyahoga DD Superintendent and CEO Kelly Petty.
About Best Buddies
Best Buddies is the world's largest organization dedicated to ending the social, physical and economic isolation of the 200 million people with IDD Learn more about Best Buddies International.
About Cuyahoga County Board of Developmental Disabilities
The Cuyahoga County Board of DD proudly serves 10,000 children and adults throughout the county. It is supported primarily by a local property tax last approved by voters in 2005.
###