Londonderry Chapter President recognized as Hometown Hero!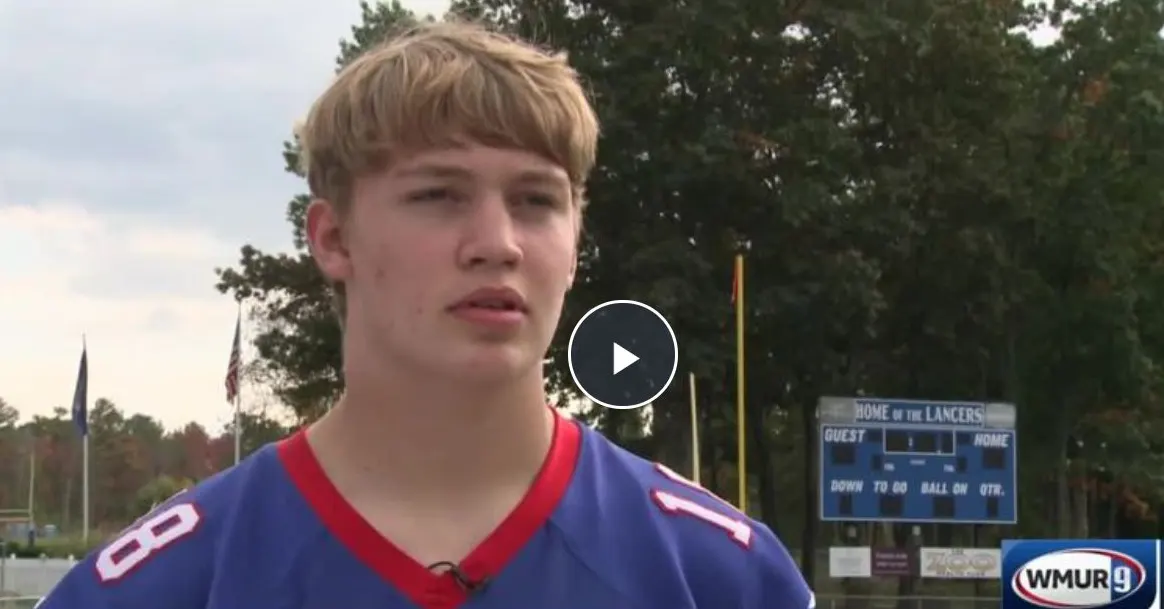 Colby Ramshaw was recognized as WMUR's Hometown Hero for the impact he is making on and off the football field! Best Buddies builds leaders, and we are so proud of Colby's leadership and commitment to inclusion.
Colby is the Co-President and founding member of the Londonderry High School Best Buddies Chapter, Senior Captain for Londonderry's Varsity Football Team, with an 8-1 record as they head into the season play-offs, Vice President of the Senior Class, and a member of the National Honor Society with a 3.8 GPA.
Under Colby's leadership, the Best Buddies Chapter at Londonderry High has doubled in size, with 47 members this year! When asked what impact Best Buddies has on the school community, Colby shared
"I think our club (chapter) is making a huge impact in our school already! I love how I'm able to see a member in the hallway and wave hello to them. I'm happy to know that this club is going to continue to grow and spread throughout the school even when I graduate."
As a leader, Colby's learned how to incorporate different styles when leading meetings and has learned how to interact with people in different ways. He and his Buddy, Ben, have had a great time building their friendship for the past couple of years.
One of the highlights for Colby and Ben was going to the Friendship Walk in Concord last year as the Grand Marshalls for coming in 1st place in the team fundraising competition. Colby told us that he is "truly honored and so proud to be a part of Best Buddies."
We are truly honored and proud to have Colby as one of our Chapter Presidents, inspiring students and teammates to be a part of Best Buddies and to make their school community a place where everyone feels included.