Best Buddies Staff Leadership Conference Employment Awards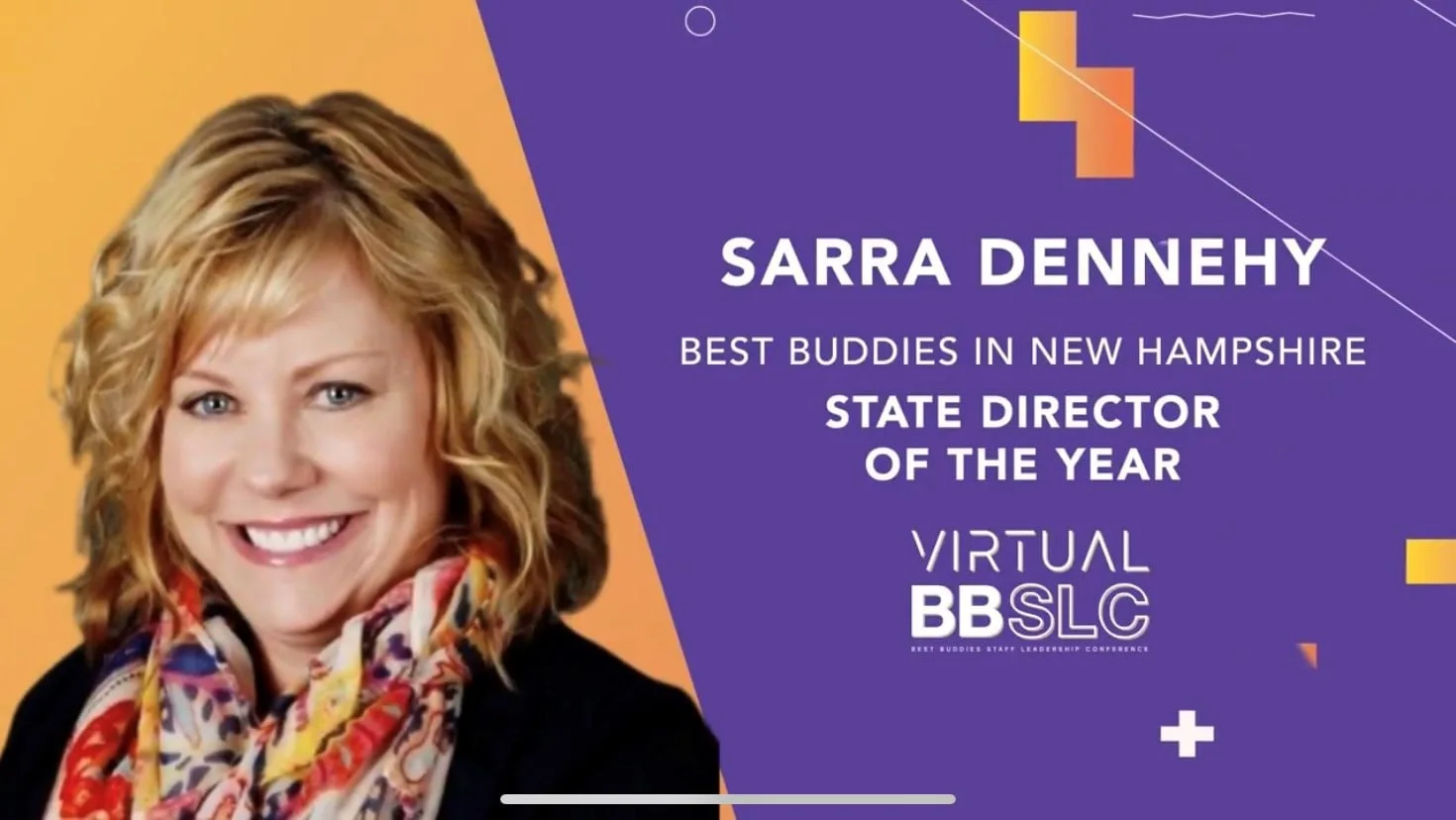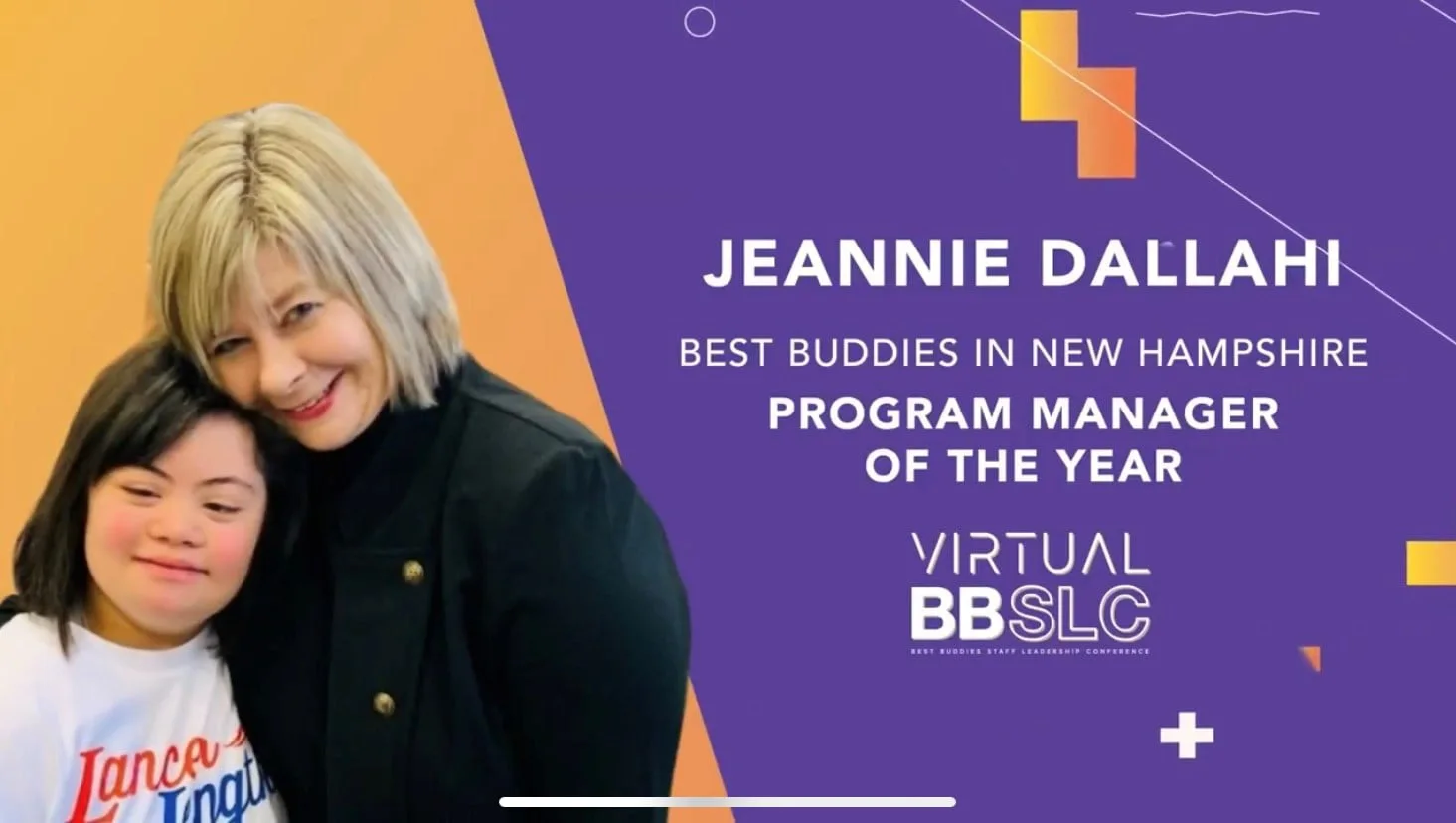 The Best Buddies Staff Leadership Conference (SLC) is held annually and brings staff from all departments and state offices together to learn, connect to peers and friends, and to prepare for an impactful year ahead. Staff awards are announced each year at SLC.  In 2021, the Staff Leadership Conference was held virtually.
Two staff members at Best Buddies in New Hampshire won two awards at the Staff Leadership Conference in 2021!
Congratulations to Sarra Dennehy Lynch and Jeanne Dallahi for being awarded Best Buddies International State Director and Program Manager of the Year in 2021!
Sarra was recognized for her tremendous efforts in New Hampshire! She has dedicated the past 8 years to creating inclusive friendships and leaders across the Granite State. Sarra looks forward to continuing to spread inclusion and growing its office in 2022.
Jeannie was recognized for all she has done to create a more inclusive community in New Hampshire and across the country! She hosted over 150 in-person and virtual events in 2021!
Best Buddies in New Hampshire is grateful for your hard work and dedication to making the world a more inclusive place!
Both Sarra and Jeannie have gone above and beyond and have dedicated their time to making the Granite State full of inclusivity! Best Buddies in New Hampshire is excited to continue growing its office and spreading inclusion to all in the 2022 year!