Celebrate Autism Acceptance Month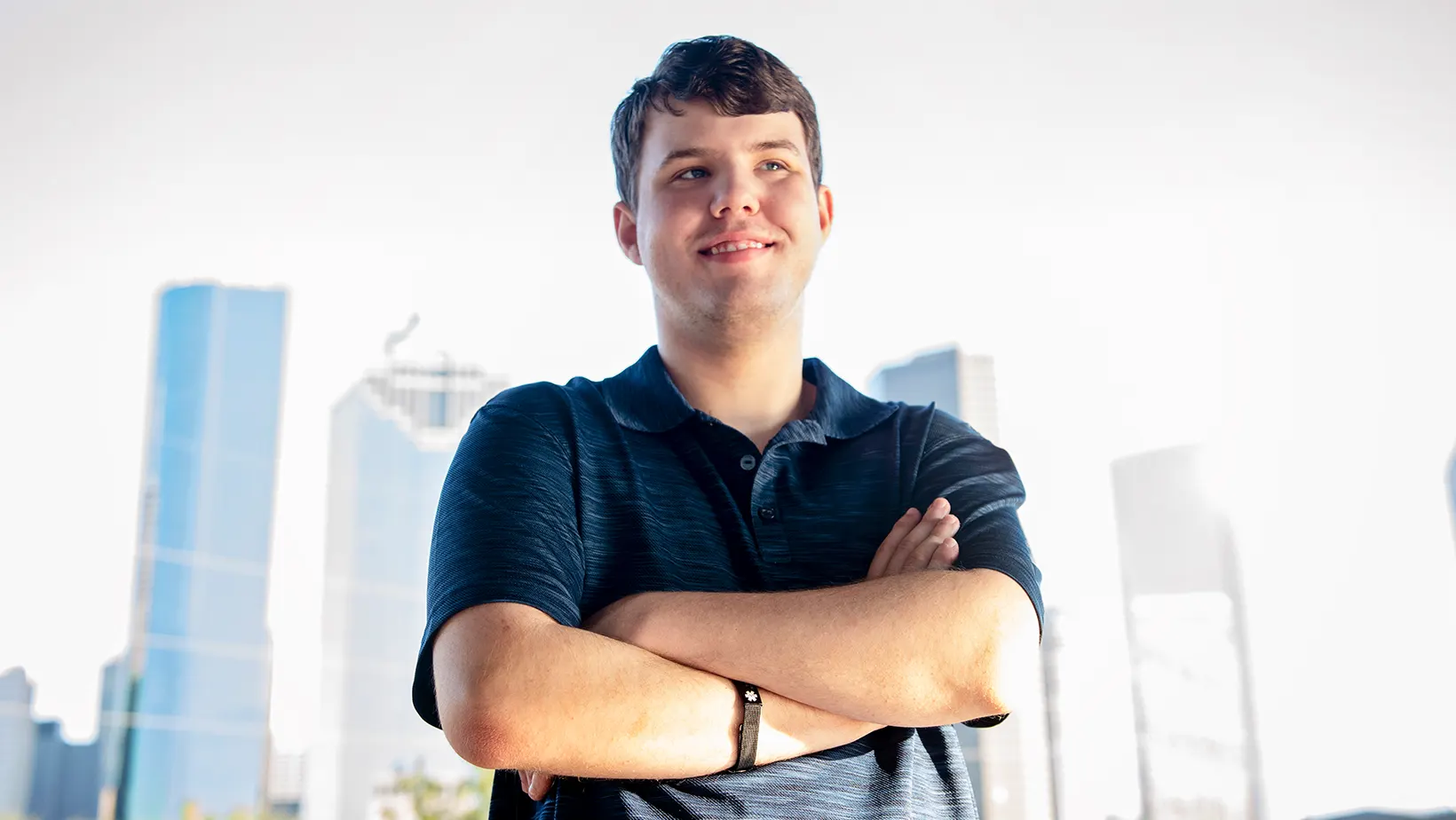 April is Autism Acceptance Month, and we encourage you to join Best Buddies in Texas as we celebrate our friends with autism this month. Everyone deserves belonging and acceptance, and it's no different for individuals with autism. During the month of April, join us as provide extra space for our participants with autism to use their voice, speak out, and share their stories.
To kick off the 2022 celebration, get to know Best Buddies in Texas Ambassador, Cade Zimmerman.
What does Autism Acceptance Month mean to you?
"I have autism. Most people don't. Autism Acceptance Month means that people will be thinking about autism. Maybe they will take the time to talk about autism, to be kinder to people with autism who need a little more help. Maybe they will want to find out a little more about autism and how they could help someone."
How has Best Buddies helped support you?
"I started Best Buddies when I was a freshman in high school. Best Buddies gave me friends and friendship—it gave me people to hang out with, to take me train hunting, to go to movies with, and it gave me a place to belong in high school. People knew who I was because I was part of a group. I continued with Best Buddies after high school, and I am now a Best Buddies Ambassador. I am able to go to events like the Friendship Walk and the Gala and meet a lot of neat people. Best Buddies helps me to have fun and keep being part of a group."
What do you want the world to know about you?
"I want the world to know that I am fun, that I am kind, and that I am super smart. I have a lot of talents, like baseball and horseback riding, and I just competed in Top Hands at the Houston Livestock Show and Rodeo, winning a first place belt buckle. I'd also love to be interviewed on TV one day."
Learn more and get involved in the Best Buddies mission of inclusion for individuals with autism and other intellectual and developmental disabilities (IDD), by visiting bestbuddies.org/texas/get-involved.