Enduring Friendships are Priceless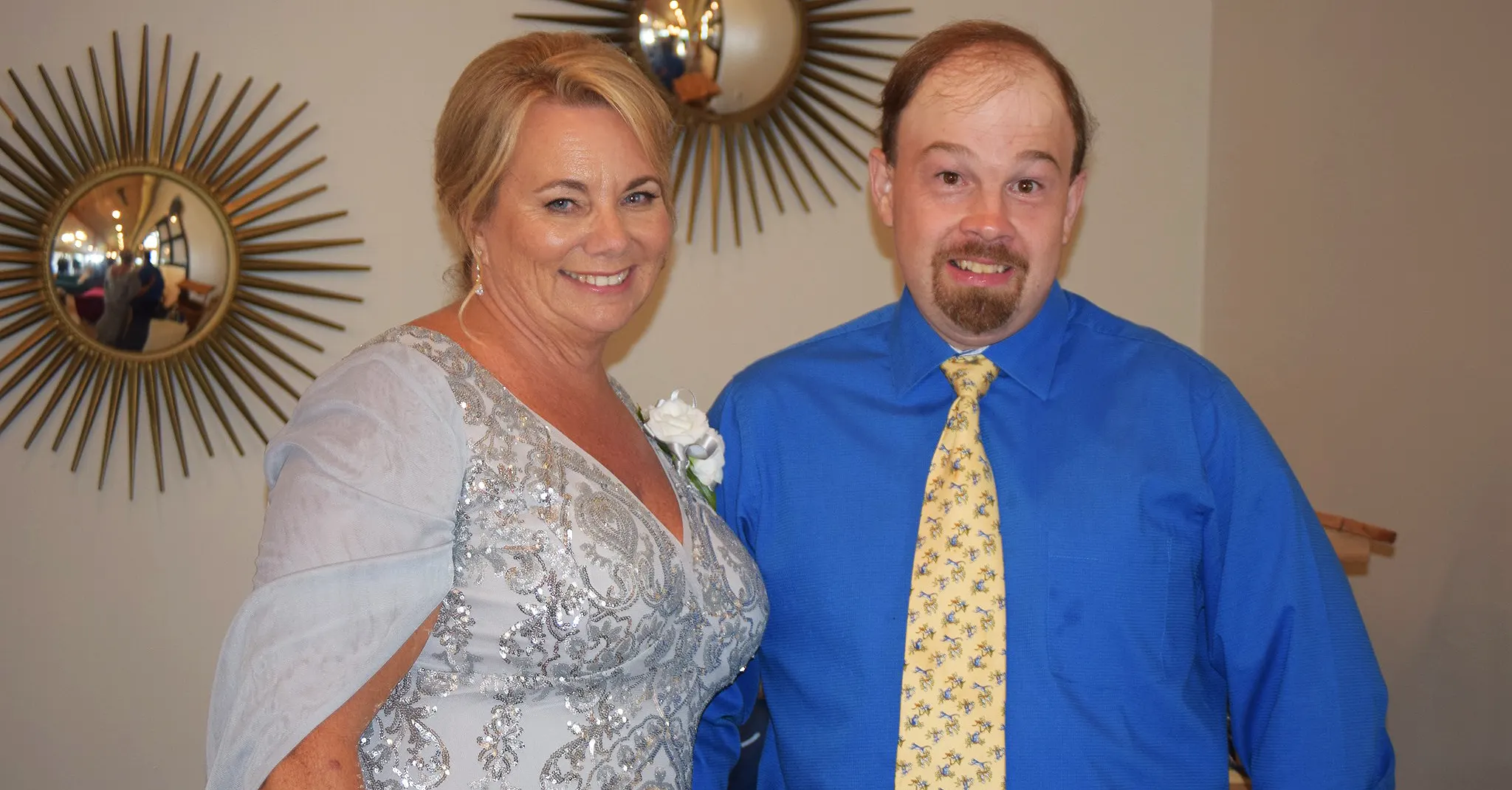 By: Connie Mehlman, Best Buddies in Ohio Advisory Board Chair
In the last few months, I have attended the weddings of my son, and two people who are very dear to my heart. These joyous occasions all had something in common, they had many of my friends from Best Buddies as part of the celebrations.
I have been involved with Best Buddies for seventeen wonderful years. My first commitment is as an advisor and host site coordinator for the Best Buddies Friendship Chapter at Miami University in Oxford, Ohio. I have witnessed hundreds of friendships between students and community members with intellectual and developmental disabilities (IDD). Several of these friendships have lasted much longer than their time as members in the chapter. It is hard to quantify the meaning and value of having a lifelong friend. I am writing to share; it is life-changing.
In my profession, as the Community Connections Coordinator with the Butler County Board of Developmental Disabilities, I am often confronted with the realities of isolation that people with IDD face. Best Buddies has been key to ensuring that the world is a better place for them, and it is why I am completely committed to giving my time, treasure, and talents to ensure we are moving the needle for inclusion in our world.
As we grow in Ohio, many ask us questions about what our work is impacting. Many see the thousands of members who have gone through our chapters or the number of friendships, but what I see is evidence of something greater: a true connection where there wasn't even an opportunity before Best Buddies. Here are some photos from the weddings I attended!
Emily & Colton's Wedding
My son Colton married the love of his life this summer. We love Emily! I met Emily when she became a member of the Miami University Chapter in 2015 and my son met her through Best Buddies as well. She was matched with Steven that year and they have remained friends since. It was a beautiful touch at their wedding that she proudly displayed a wishing well that he had given. Not only was Steven in attendance at the wedding but there were several other "buddies" who have been important to both Colton and Emily there as well.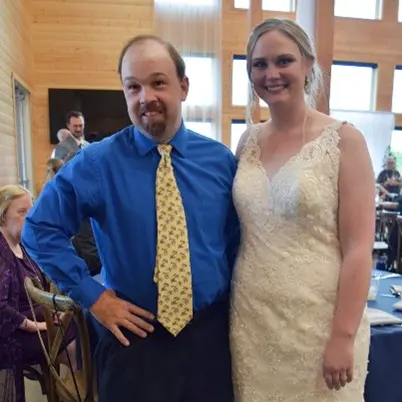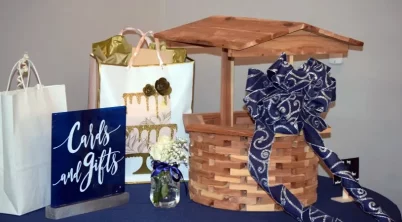 Mia & Scott's Wedding
Mia was a member of the Miami Chapter for four years and she graduated in 2013. Mia loved Best Buddies so much she has spent her career working for the organization! It has been wonderful to continue to work with Mia and watch her to continue to make her mark on inclusion.
I had the privilege of celebrating the marriage of Mia and Scott this summer in Cleveland.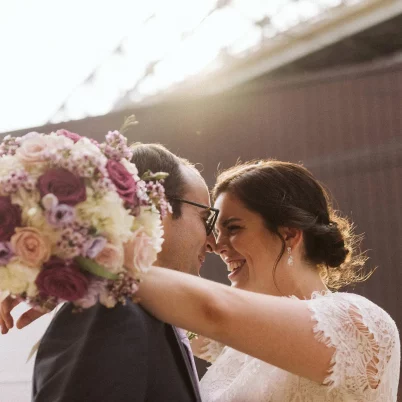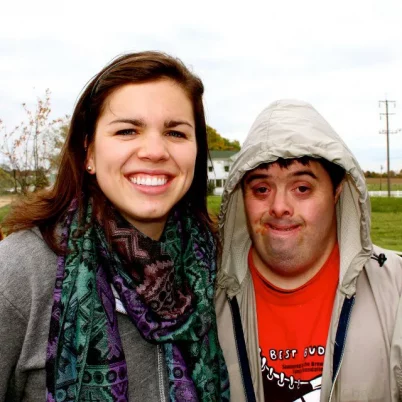 Macy & Sam's Wedding
Macy and Donna were matched in the Spring of 2014 and have been going strong ever since. Although Macy graduated in 2017, they have maintained a close friendship. This summer Donna was the Maid of Honor at the wedding of Macy and Sam. Donna is like a family member and even has her own room in their newly built home for her overnight visits.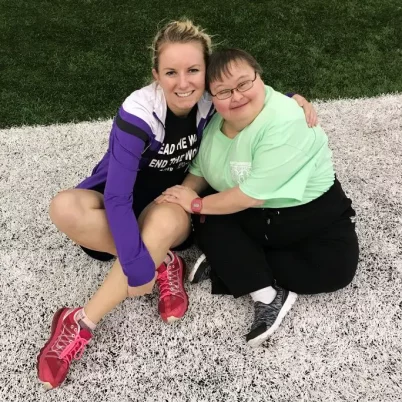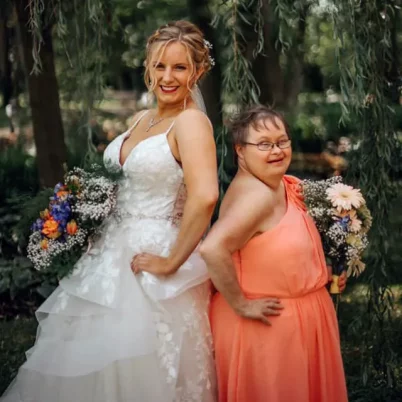 Chris' Wedding
While I did not attend this wedding, I was thrilled to receive these photos from my friend Chris Clark's wedding! Chris was a member in the chapter from 2016-2029. She had her buddy Matt in attendance. Chris shared, "Matt and I were matched in January 2016, we were buddies until I graduated in 2019, but have remained good friends. We share a love of Dunkin Donuts and Costco. Best Buddies shaped my undergrad experience and really helped me find my passion."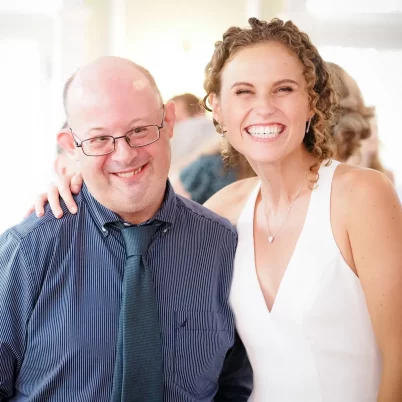 There is no way to measure the impact of every match we are making, but I can share that these friendships did change lives. As I go into my eighteenth school year as an advisor, I can't wait to see how these seemingly quick connections turn into long-time relationships. Enduring friendships are priceless! I hope you will join me in this movement toward inclusion.