July Virtual Event Summary
We had a busy month of Virtual event in the month of July! Below are some of the highlights. We also had our first every virtual LC. We had over 185 attendees from our school programs, ambassadors, advisors, corporate partners, jobs programs, and the young leader's council!
July 2nd at Noon– Lunch Bunch with Casey
Friends from all over NY grabbed their lunch and had a great chat!
July 21st: Virtual Trivia Night – Harry Potter Edition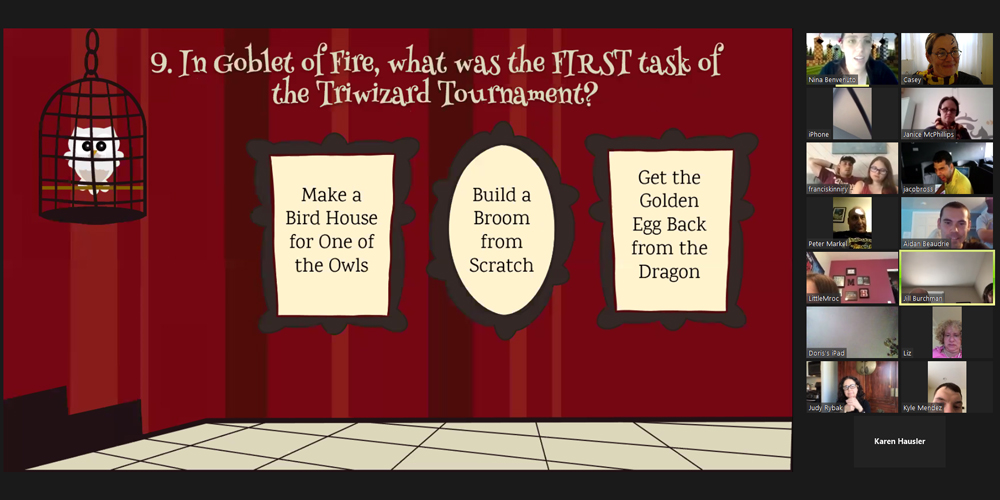 Wizards, witches, and muggles from across New York State dressed up in their Hogwarts house colors and answered multiple-choice questions about potions, wizarding transportation, the Marauder's Map and more. Thanks to everyone who joined, we had a magical time!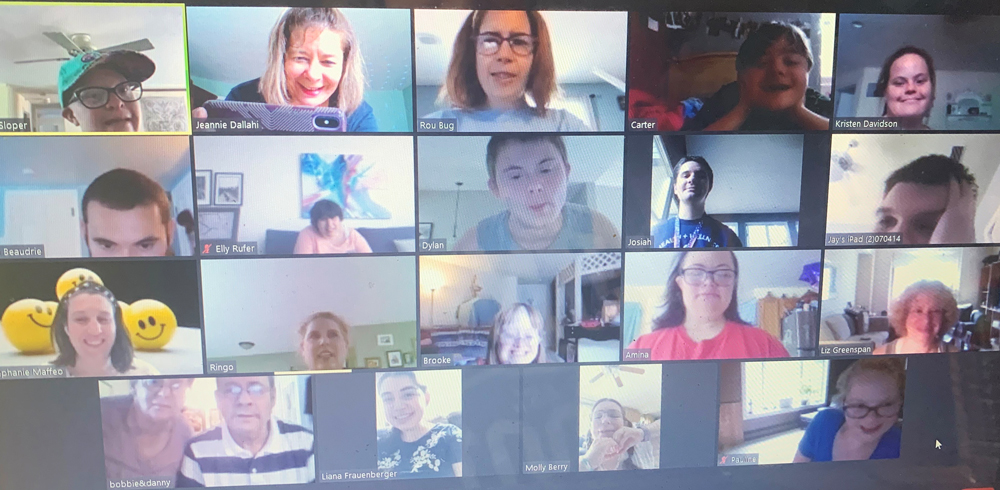 We have been having fun class every Wednesday with a big chat after each class – what a great group! We had participants from NH, ME, NY, and Southwest FL today!
July 31st: Virtual Pool Party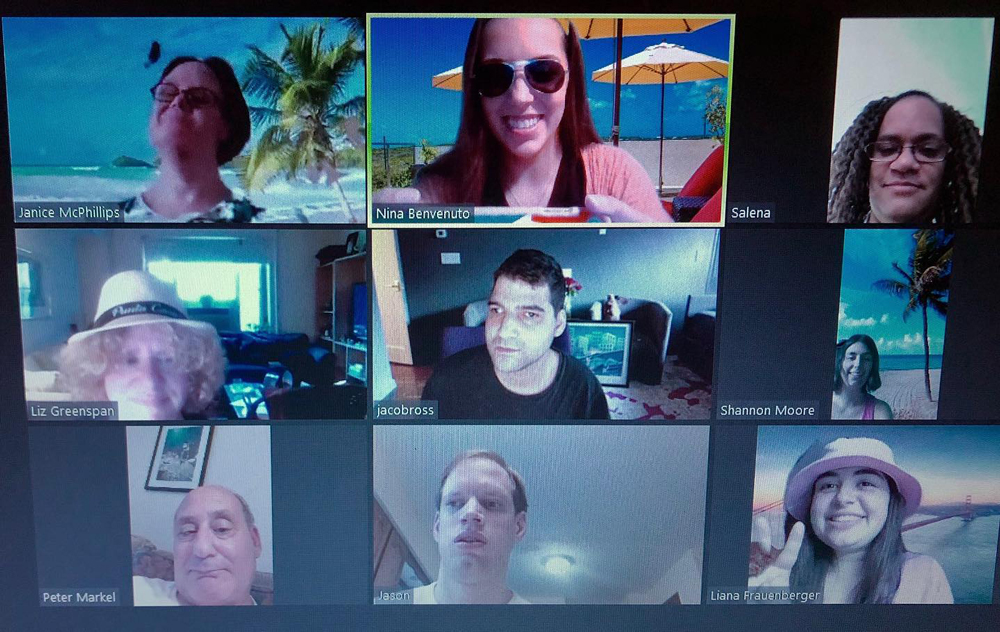 We had a blast playing "Name that summer tune" While relaxing at our virtual pool party!