Buddy Connect in Best Buddies Citizens!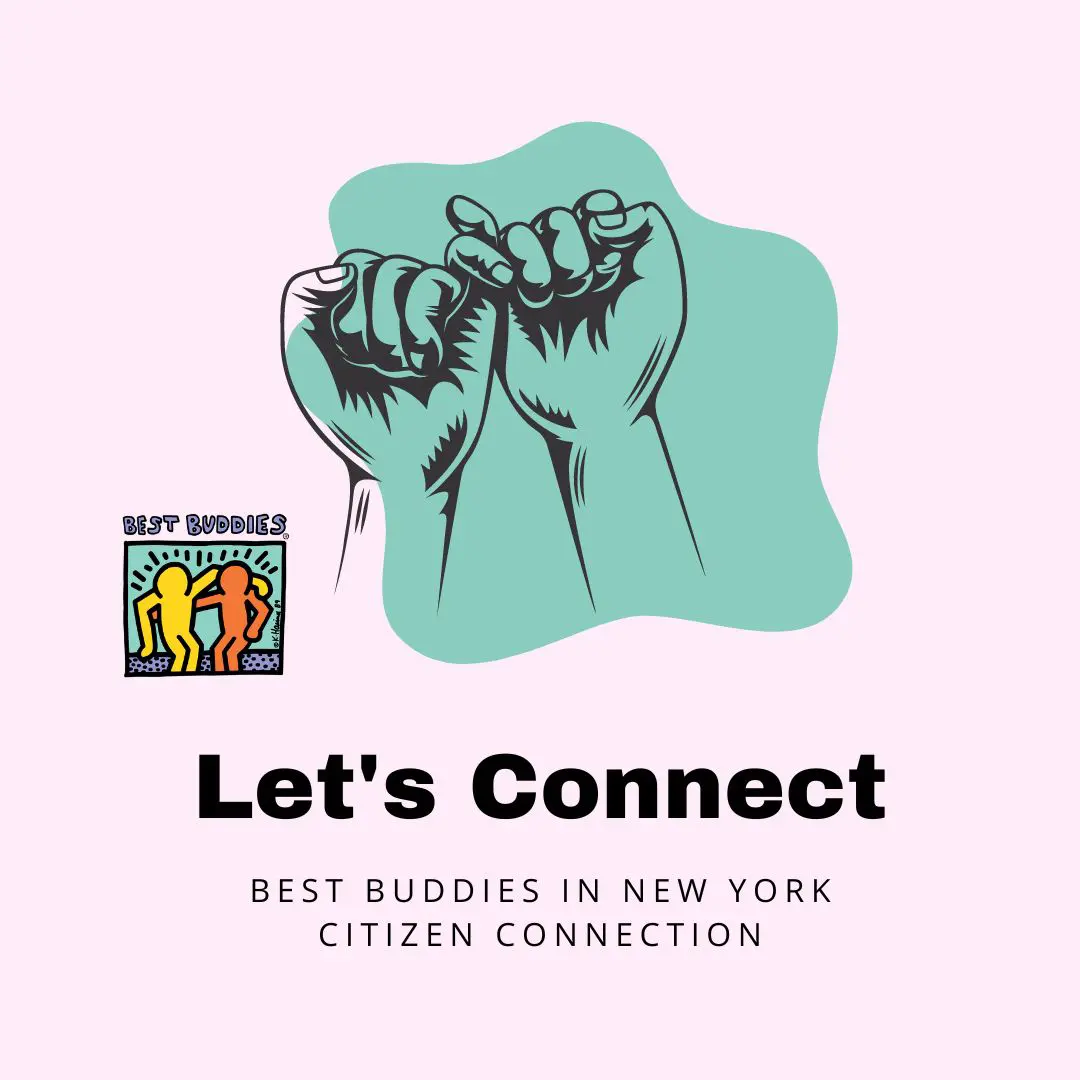 We are so exciting to be introducing our Buddy Connect program. A way to connect Citizens Members with Buddies/ Peer Buddies in our communities! Each month will be updating a list of participants in our NY programs who have not been matched! If you think you would be a good match for someone on this list please reach out to NewYork@bestbuddies.org and we will connect you to the staff in that region!
Albany:
I'm a largely independent man in my 60's who resides in Dutchess County. I am very fond of slot cars and train sets, and I often go to train club and train shows. I am a social person and once I get to know you, I'll probably give you a nickname. When I'm not busy I enjoy going out to eat with my girlfriend and taking pictures.
Hi, I am looking for a buddy without IDD in his early 30's living in the Latham, NY area who'd be interested in being a good friend match for me. I am a sports fan & enjoy watching all kinds of sports. I am a big fan of the NY Yankees, Premier League soccer, & wrestling! Bowling & visiting Dave & Busters are fun activities for me, too. I LOVE listening to music & singing along on my karaoke machine – that is one of my favorite things to do! I especially like the boy bands N'SYNC & Backstreet Boys. When I want to dance, I listen to Michael Jackson. I am pretty good at imitating the dance moves! I also enjoy taking walks, visiting parks & going to the movies.
Long Island:
I'm a Best Buddies Citizens participant on the waitlist and I'm looking for a female volunteer without disabilities of any age over 18 years old to be my buddy on Long Island. I love shopping and pop culture and I want to make a new friend.
Hi! I'm looking for a buddy without IDD who likes going to amusement parks, arts and crafts, and playing tennis. I would love to travel to NYC, the mall, or a museum. If you're in your 20's and looking for a friend on Long Island, I might be your perfect buddy! Apply to the Citizens Program!
NYC:
I am a very friendly and happy 19 year old. I would like to have a friend who lives on Staten Island to socialize with on weekends and school holidays. I am a minimally verbal fun loving young person, and I enjoy animated and action movies, bowling, arcades like Dave & Busters or other places to play video games. I like simulated golf and other fun activities, too!
Hi, I am looking for a buddy with IDD in their 20s/30s who lives in Manhattan. I am a hardcore traveler who loves exploring, seeing new places and trying new things! I really enjoy taking walks around the city, checking out new neighborhoods and going on adventures. I am a massive foodie who has a rolodex of the best restaurants in the city. Friends would say that I am quirky and silly, but very compassionate and caring about others. Some of my other hobbies involve reading and ceramics – Anything creative or social is definitely right up my alley. I also have a huge heart for animals and almost always have a friend's dog staying with me – in addition to my own rescue pets, my turtle and two cats!
WNY:
I am a female in my 20s looking for a buddy without IDD to hang out with! I love dogs and horses, sushi and video games! I live right on the lake in Canandaigua. I am very outgoing and funny! Someone who is accepting of all people would be a great match for me.
I am a male in my 20s looking to be matched with a buddy without IDD! I love exploring Rochester, meeting new people, listening to music and walking my dog. Someone who is outgoing, loyal and loves staying active would be a great fit!
I am searching for a buddy without IDD in their mid 20s located in the Buffalo area! I am very outgoing, love going on adventures and have a great sense of humor. Being out and about is something I love, so going to the movies or out to eat would be great! I also love games and music and would love a friend that shares any of these things in common.