Meet our new Advisory Board Chair, Ashley Reinschmidt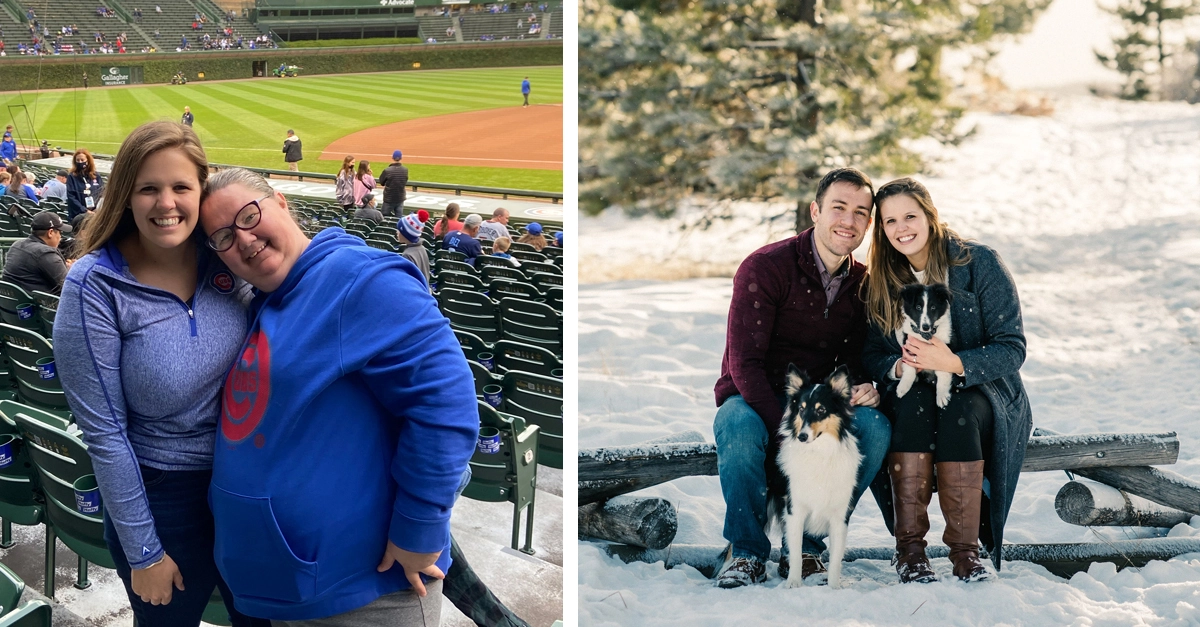 Best Buddies would like to introduce you to our New Advisory Board Chair, Ashley Reinschmidt!
Ashley began volunteering for Best Buddies as a freshman in college when she was matched with her buddy Faith – a friendship that continues to thrive 10 years later. Ashley recently said Faith has been by her side through all the highs and lows and, to this day, is one of her very best friends. Because of the impact Best Buddies made on Ashley, she knew she wanted to remain engaged with the organization for as long as possible.
In 2018, when Ashley graduated from Pharmacy School from Purdue University, she accepted a position with Cardinal Health in Colorado as a Nuclear Pharmacist. She spends most days (and some weekends!) preparing radioactive tracers for diagnostic testing at hospitals throughout the State.
Since her relocation to Colorado, Ashley has experienced several big transitions in life. Not only did she begin a new career, but she got married to her husband Patrick, moved to a new home, and is mom to two fun-loving doggies. Despite this monumental personal growth, Ashley continued to not only volunteer to support Best Buddies Colorado, but she took on a leadership role in the Advisory Board, serving as Vice-Chair for the past two years. She has strived to help Best Buddies meet its strategic and programmatic goals and is eager to keep this work moving forward, committing another 2 years to be the Advisory Board Chair.
Best Buddies Director of Mission Advancement, Rachael Fischer, recently asked Ashley to share her aspirations for Colorado. Here is what she conveyed:
"My biggest hope is that we can establish Best Buddies as a household name here in Colorado. Inclusion is such a fundamental desire for all of us and this makes the simple mission of Best Buddies so relatable and vital to our community. I can't wait for us to become a state office in Colorado and roll out more great programs for individuals with intellectual and developmental disabilities. We want all to feel included and have meaningful relationships. To have the opportunity to serve and bring this mission to Colorado is a huge privilege and honor."
If her message resonates with you, please consider joining our efforts in the Mountain Region and working directly with Ashley to help us connect our communities in friendship.
Email us at colorado@bestbuddies.org for more information.