Chapter Spotlight: Castle View High School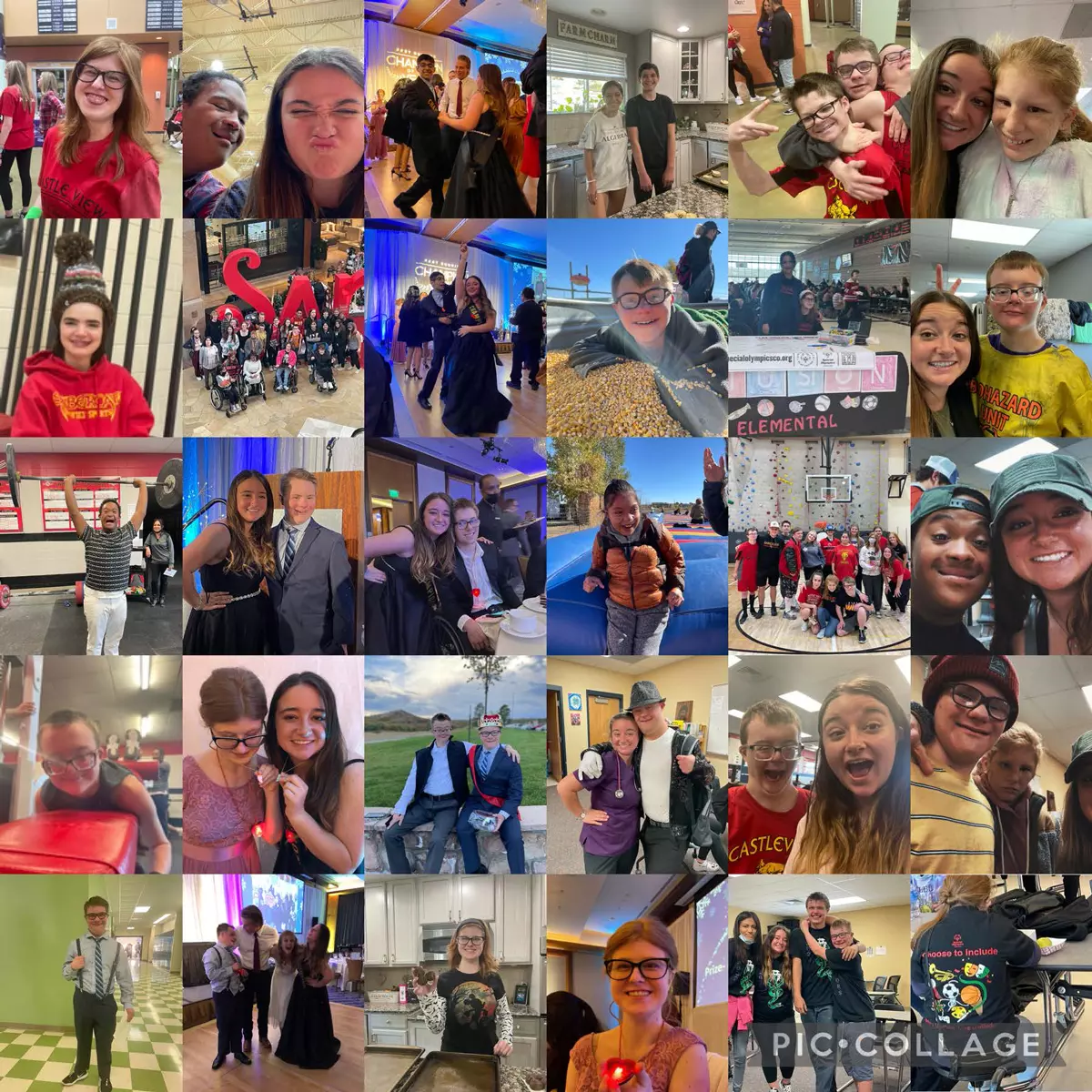 Contributor: Shayla Levine
Best Buddies Colorado strives to connect our community through inclusive opportunities facilitated by our amazing volunteers.  To celebrate their efforts, we will be highlighting chapters that are working hard to extend this mission.
Last month, the Director of Mission Advancement in Colorado & Utah, Rachael Fischer, had the pleasure of attending several events at Castle View High School and wanted to share the remarkable ways their school is rallying around the message of Inclusion.  Thankfully, the Chapter president, Shayla, was keen on sharing too!
Here is what Shayla had to say about her Chapter at CVHS:
My name is Shayla Levine and I am the President of the Best Buddies program as well as a senior at Castle View High School, located in Castle Rock Colorado.
 Our school is a major inclusion school and finds many ways for our students to be included in the community. As a community, we have found ways to incorporate programs such as Unified Soccer, Kickball, and unified basketball which includes a game against our varsity basketball team yearly. 
We also have our very own school "coffee shop" known as Castle Brew, where you can come by and get a Sabercat chiller (Castle View's Mascot is a Sabercat), and many seasonal drinks that are delicious! This allows our students to gain life skills that they can use when they get a job! 
 Over the past 4 years of being involved with the program and two as President, the students here never cease to amaze me. Whether it is the students in the SSN or the students outside of it, everyone comes together as a community, and you can see the love and respect everyone has. 
Our goal is to continue to spread the word of inclusion and make our community more inclusive. We have started to do that by having people pledge to include. Being able to invite people to our parties where we decorate cookies, dance, and do crafts with each other has been a huge blessing to our community, and it is our hope that we can get involved with other communities when the new citizens' chapter opens in Castle Rock. 
Thank you, Shayla, and CVHS for your ongoing efforts to lift up all students in Friendship! We are especially proud of CVHS for thinking of ways to continue embracing all members of their community, both within and outside of their High School.
If you are interested in starting a chapter at your school, please contact us at colorado@bestbuddies.org. We have programs from Elementary through College and would love to help you become a champion of inclusion in your area!