Join the Global Volunteer Movement!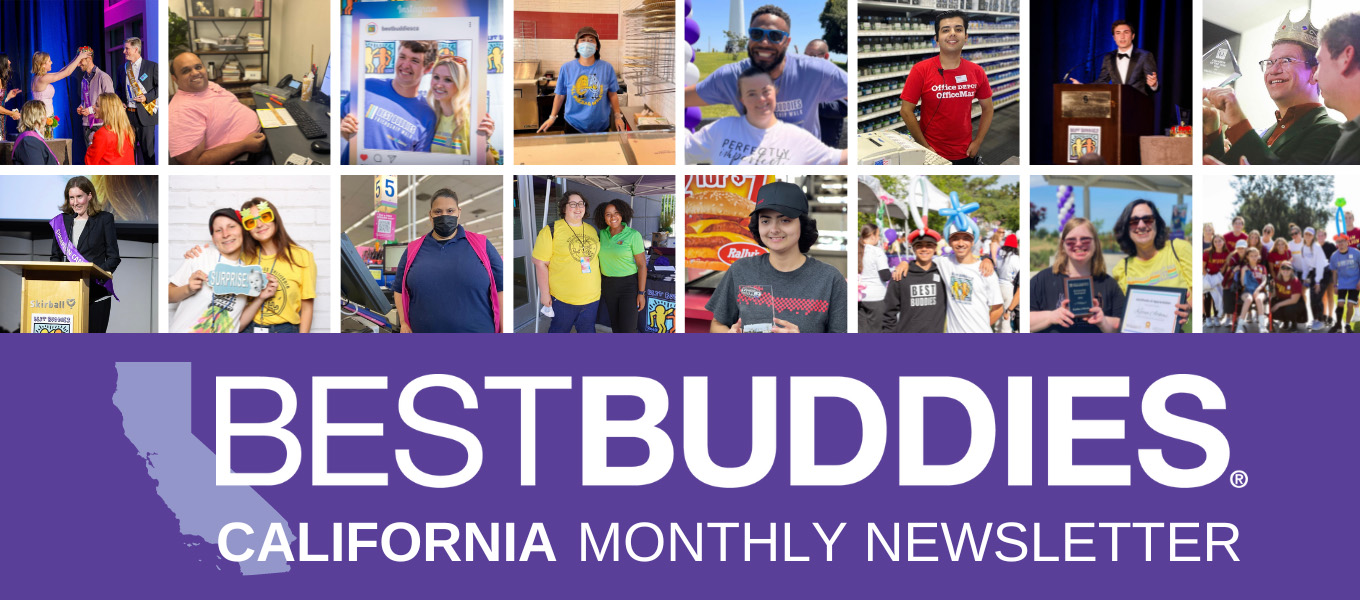 Celebrate National Volunteer Week with us!
Happy National Volunteer Week! We are so grateful to have dedicated volunteers out in the community, helping move our mission forward. We need our supporters' assistance to ensure that inclusion happens on every level – in classrooms, in peer groups, in the workplace, and in leadership positions. Thank you for helping us build a culture of inclusion from the ground up all throughout the state!
If you want to elevate your volunteer responsibility within Best Buddies, check out the opportunities to get involved below.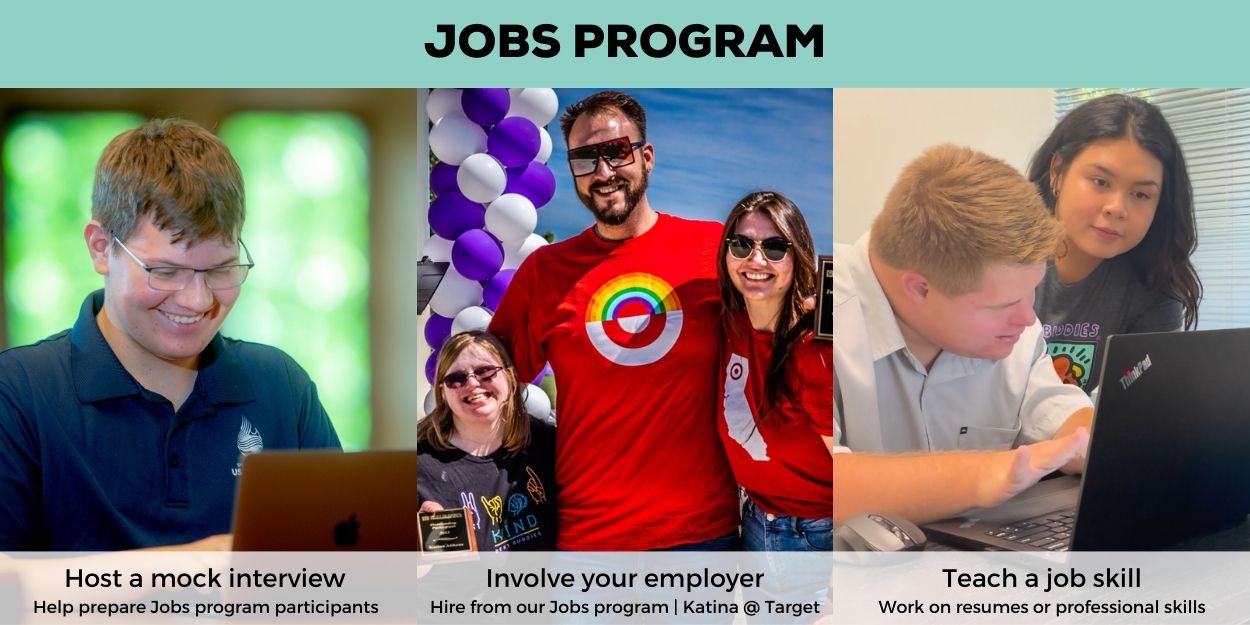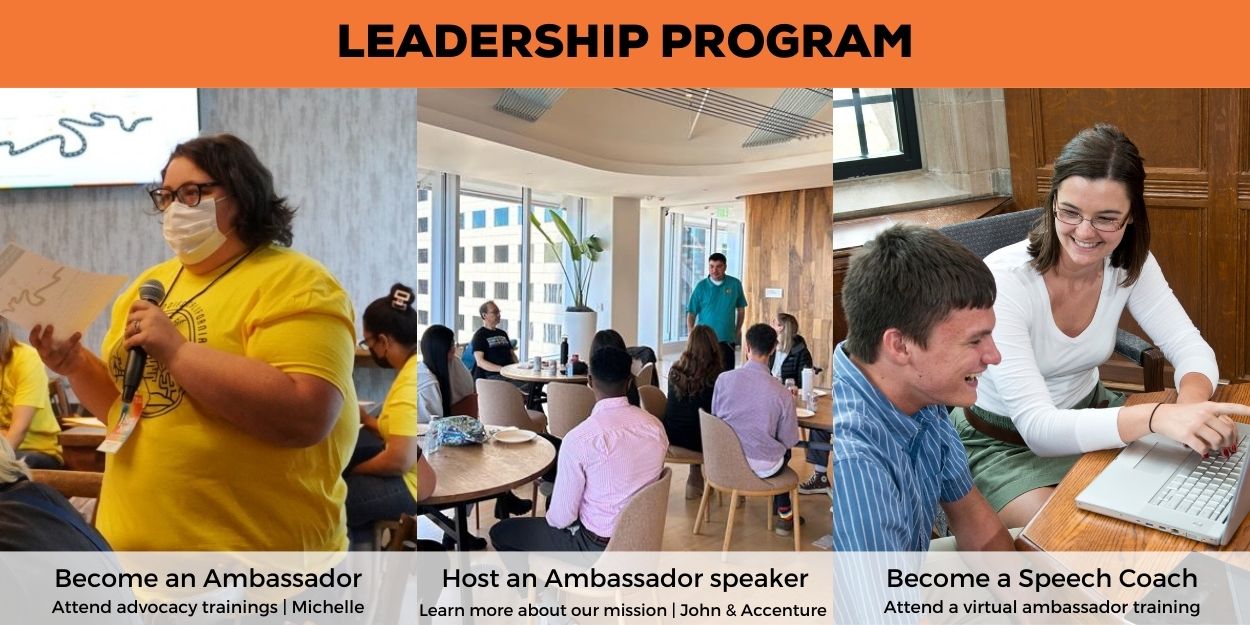 For more information on any of these volunteer opportunities, please email RichardNakai@bestbuddies.org
Want to experience multiple mission pillars? Attend the Friendship Walk! It unites all our programs together in celebration of inclusion.
San Francisco – Saturday, April 22 from 8am to 12pm @ Golden Gate Park

Sacramento – Saturday, April 29 from 8:30am to 12pm @ North Natomas Regional Park

Los Angeles – Sunday, April 30 from 9am to 12pm @ Shoreline Park

San Diego – Saturday, May 13 from 8am to 12pm @ Balboa Park
April Statewide Program Highlights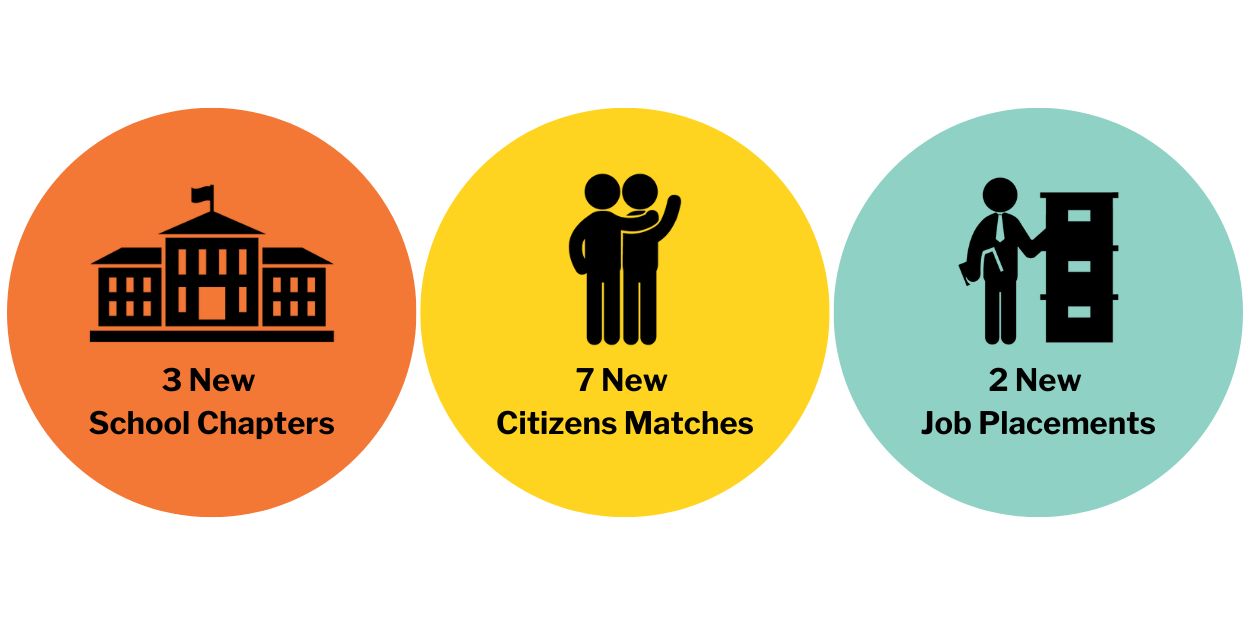 Ambassador of the Month
Megan - San Francisco, CA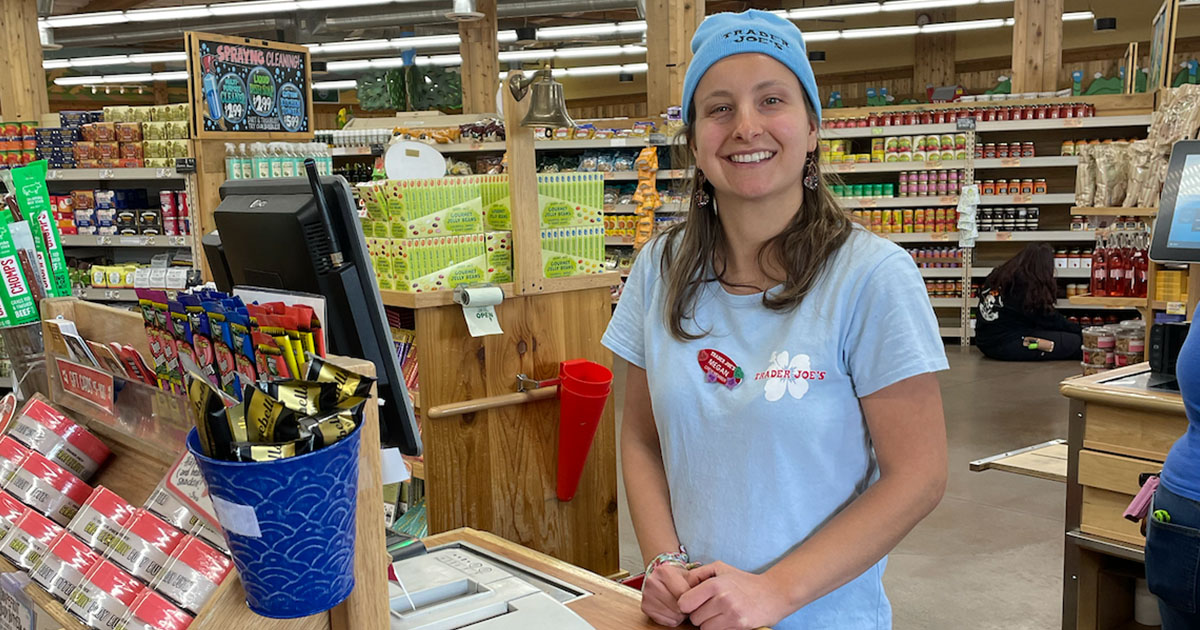 Megan is an all-star ambassador! She was our top fundraiser for our 2022 San Francisco Friendship Walk and spoke at our local Leadership Conference in San Jose. She is employed through our Jobs program at Trader Joe's and shines bright in her role. Her supervisor received feedback from a customer that said, "Megan is the best! She was such a great help when I was shopping. We love coming into the store now and knowing she is there to help us and others." We are so proud of you, Megan!
Get Involved with Best Buddies
Upcoming Volunteer Orientation
April 19th from 5:00 PM - 5:30 PM | Email us to get signed up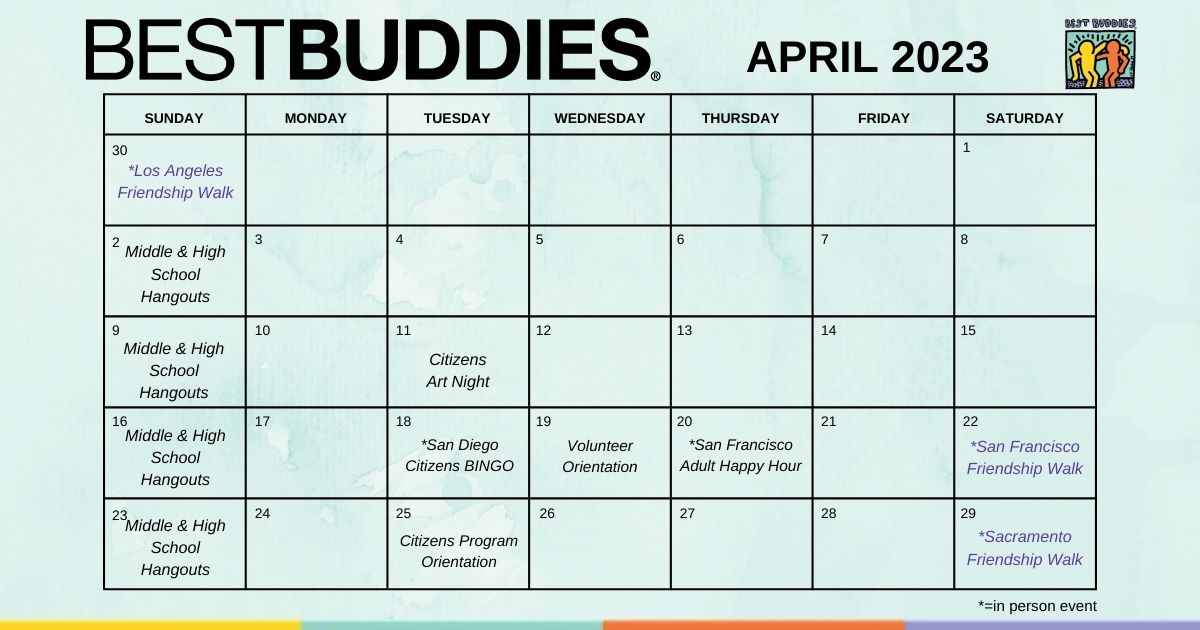 To receive the latest Best Buddies news and announcements, click here.