Best Buddies Advisory Board Chair honored for Leadership Excellence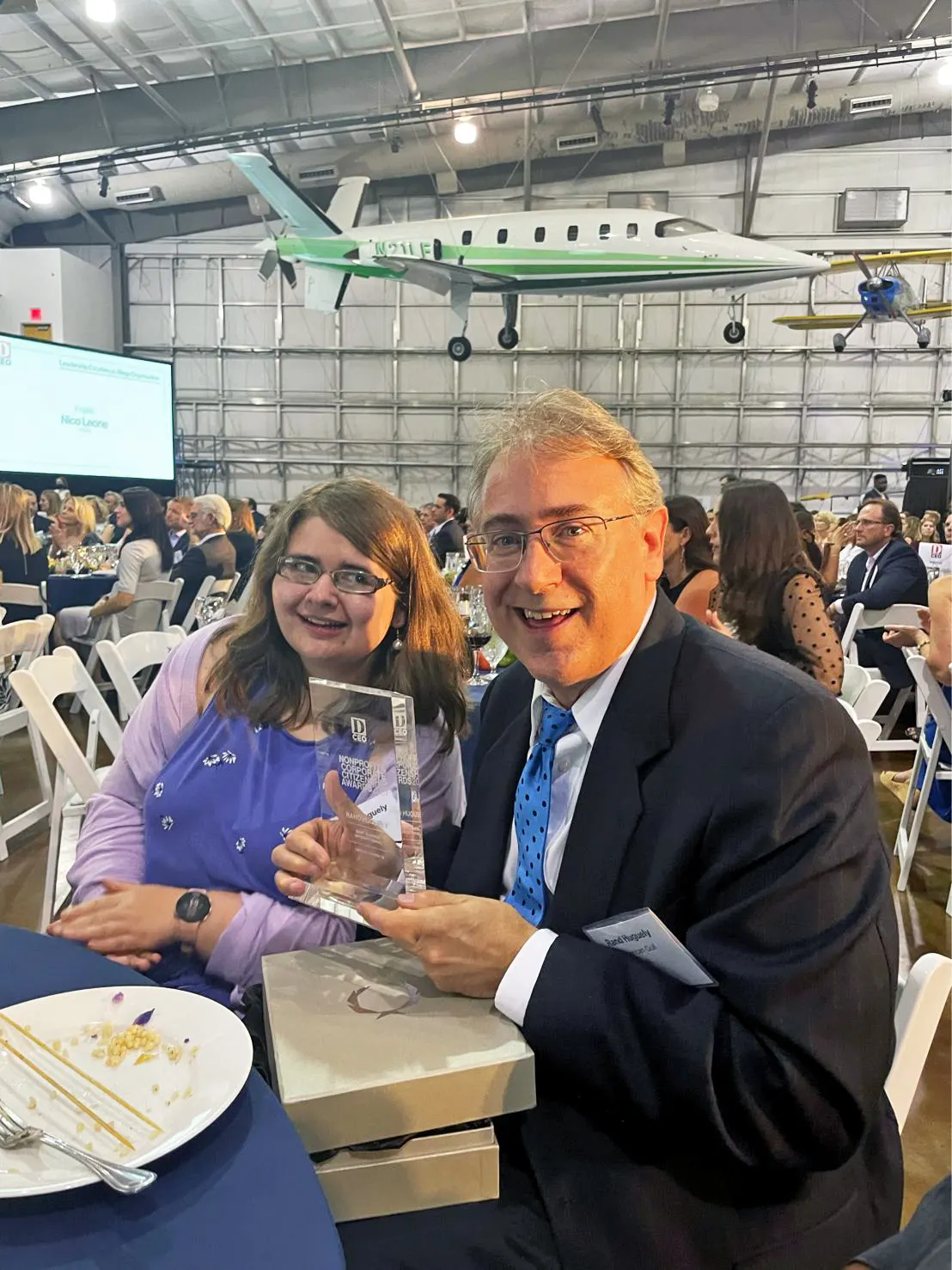 Best Buddies North Texas Advisory Board Chair, Rand Huguely, was recently honored for his outstanding leadership at the D CEO and Communities Foundation of Texas Nonprofit & Corporate Citizenship Awards. Huguely was selected as the overall winner of the Leadership Excellence Award in the Midsize Organization category.
Despite a challenging year due to the COVID-19 pandemic, the Best Buddies North Texas Advisory Board has been more engaged than ever, largely due to the leadership efforts of Huguely.
"Leadership comes in many forms. Rand's gift is similar to that of an orchestra conductor," said Best Buddies State Director, Linda Kordek-Milton. "He has helped build a board of talented and diverse leaders. He allows each to excel in their own areas of expertise and talent, but also guides all with efficiency, respect, creativity, and diplomacy."
With Huguely's help, the Board has not only grown, but the member experience has exceeded Board members' expectations as well.
"Members of our Board repeat over and over that they have never had the kind of Board experience with other nonprofits that measure up to the engagement and opportunity provided through Best Buddies," Kordek-Milton said. "Rand is the leader that has empowered us to do this, allowing everyone to truly belong."
To Huguely, the recognition is a testament to the hard work of the entire Advisory Board and Best Buddies staff in Texas.
"It is incredibly gratifying to be able to work with Linda and the entire Best Buddies staff, and to have been fortunate enough to lead our incredibly talented Advisory Board," Huguely said. "It means that our mission is succeeding, and that individuals with intellectual and developmental disabilities have more opportunities than ever to make lasting friendships and achieve their career goals."
Huguely was originally inspired to get involved with Best Buddies because of his daughter, Carinna, who has an intellectual disability, and he said the most special part of the award was having Carinna at the ceremony with him to receive it.
"Having Carinna there was a feeling of joy that is almost impossible for a parent to put into words. Carinna is my inspiration and the reason I give my time to this organization," Huguely said. "When I was speaking at the podium, I was aware that there were many faces in the crowd, but I could only see Carinna. The look of pride and exuberance on her face was something I will remember forever."