NC State University is 2021 BB Overall Outstanding College Chapter of the Year!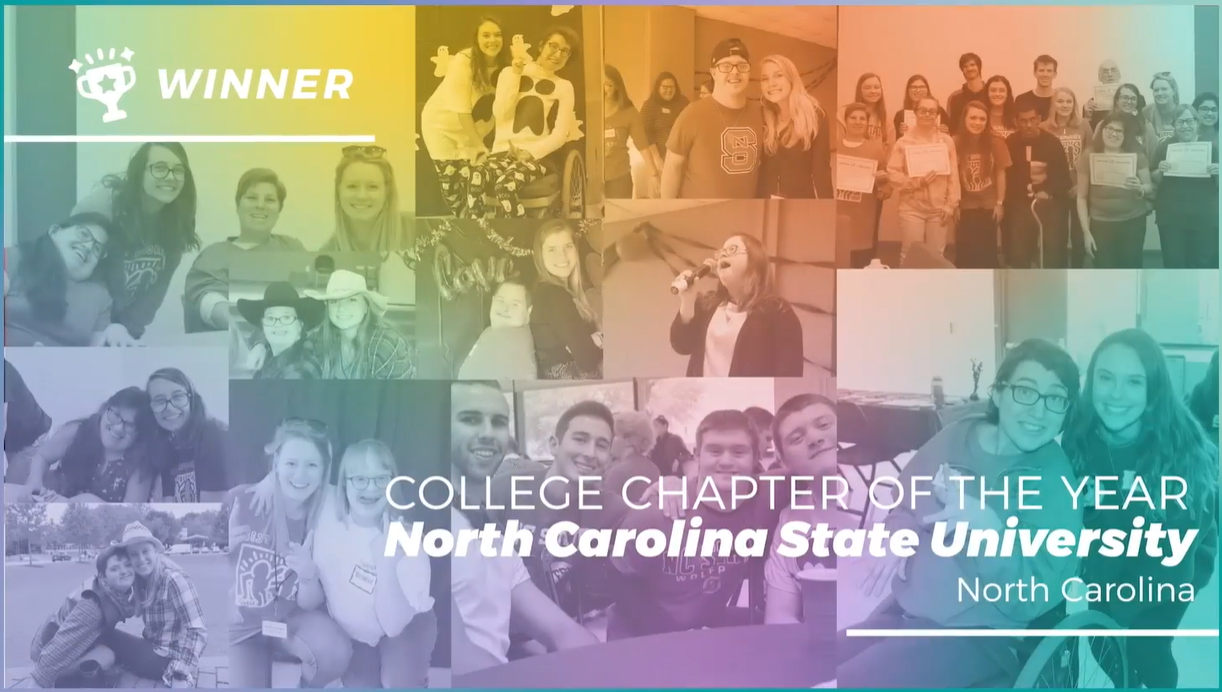 Founded in 2018, by one freshman and six sophomore members and today is 150 members strong. With many of their members distancing at home their biggest goal was to keep inclusion and friendship happening no matter how they had to do it. The officer team went above and beyond to make connections with every member of their chapter. During the fall semester, they made yard signs that said, "WE MISS OUR BUDDIES" and placed them in everyone's yards.
By doing this sign drop-off followed by a care package in the spring semester, the chapter ensured that the pandemic did not stop friendship and inclusion. In addition to creating a resilient community within their school, this chapter helps the state office with the recruitment of new chapters and hosts leadership trainings for existing chapters in their area.
Whether hosting ZOOM events, an Ambassador Training, or planning for the first in-person Raleigh Friendship Walk this chapter made an impact every step of the way! Most importantly, they are fostering life-changing friendships that will last for years to come!
Congratulations to NC State Best Buddies! We are so proud of them and grateful for their consistent support of our mission here in North Carolina.