Best Buddies is crucial in eradicating stereotypes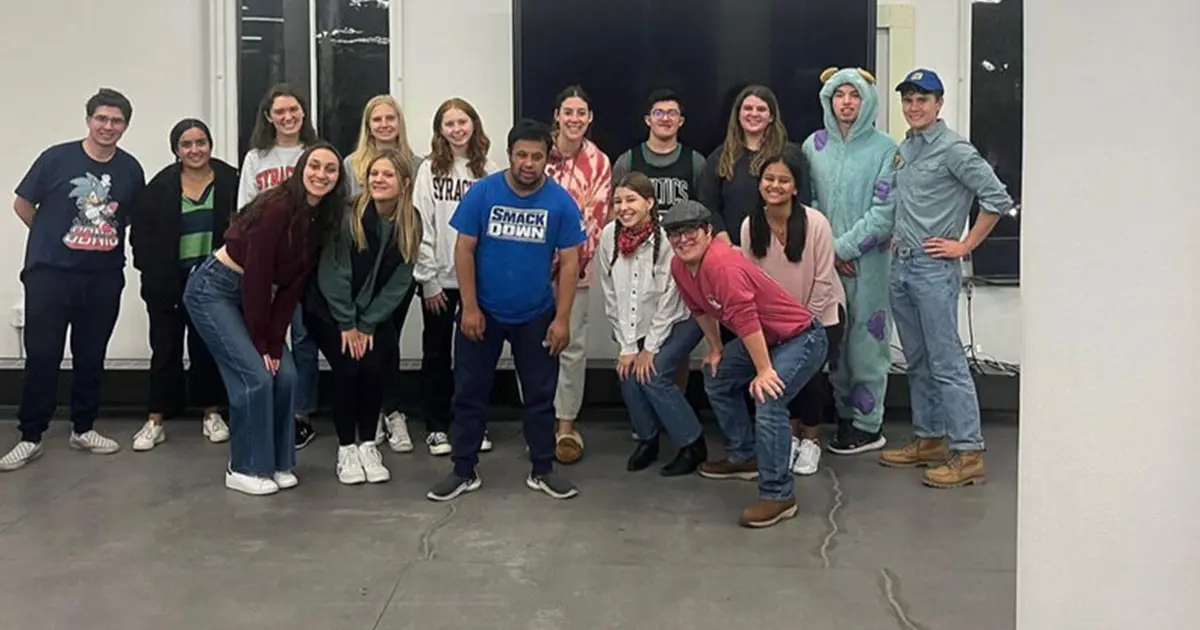 "Reconstructing inclusivity." These simple yet powerful words elevate the meaning of diversity and how Best Buddies attempts to raise awareness for individuals with intellectual and/or developmental disabilities.
At Syracuse University, Best Buddies works in partnership with InclusiveU, a program founded within the School of Education, to pursue a shared mission: to bring students with intellectual and/or developmental disabilities together by ensuring a welcoming college environment through different social events and education about future employment opportunities.
I was first exposed to Best Buddies in high school, working with students with disabilities in my gym class as well as being a soccer mentor. I connected with the mission of Best Buddies to eradicate the stereotypes surrounding individuals with neurodevelopmental disabilities. These experiences have altered my perception of disability awareness, and also provided insight into various spectrum disorders. I've built a bond with a neurodevelopmental student from my high school, and he has impacted my future career interests.
Unfortunately, individuals with disabilities may find it challenging to interact with their surroundings and fully integrate with SU's student body. This is due to a lack of accessible spaces in various buildings found on campus and negligence in providing meaningful after-hours activities that are accessible to all students.
I wanted to continue emphasizing the importance of inclusivity in college, which is why I joined Best Buddies. Learning how to fund and manage budgets for different Best Buddies events has contributed to my mission: building a sense of community among various types of SU students.
The program works to cultivate lifelong bonds that will foster change within our campus and beyond. A primary example of this fortified bond would be our buddy pair Joey Harvey and Jacob Stives. Joey, a sophomore at SU, and Jacob, a student at InclusiveU, were paired last semester, and throughout their time together, Joey has gained a valuable friendship and insight into his neurodevelopmental buddy.
"One memory with Jacob that I will never forget was his 24th birthday party. This was the first time Jacob and I got together and seeing him surrounded by all his best friends made it such a special moment for everyone," Joey said. "Jacob shared a film with us at the start of the party and everyone was shocked when we found out he was one of the actors. With endless pizza and cake, and having everyone present, it made Jacob happier than I have seen him before."
Joey's experience with his buddy Jacob truly exemplifies the unimaginable connection between neurodevelopmental and neurotypical individuals. His buddy introduced him to all of his InclusiveU friends, making his bond unbreakable. "Now me, Jacob and all his friends will get dinner at least once a week," Joey remarked.
Education is the catalyst for reformation. Through the partnership, members of Best Buddies and InclusiveU have the opportunity to form personal bonds with students who possess disabilities. Buddies are specifically intended to be formed between an individual who possesses intellectual and/or developmental disabilities and one who does not. The culmination of interactions between buddy pairs advances the leadership and expertise of each individual's unique abilities in their future workplaces. The importance behind inviting InclusiveU students to various events to further both organizations' missions.
With Feb. 1 marking the beginning of Black History Month, I remember Martin Luther King Jr.'s words that detailed his mindset regarding social justice in terms of equality for all.
"An individual has not started living until he can rise above the narrow confines of his individualistic concerns to the broader concerns of all humanity," he said.
Instead of limiting our range of focus, opening up and listening to another individual's journey without bias showcases proper manners and respect.
Non-Best Buddies and InclusiveU students can help in creating a safe culture for individuals with neurodevelopmental conditions. Learning more about neurodiversity in students is crucial to promoting an open mind and is the first step towards reducing the disparity between neurotypical and neurodiverse SU students.
Students should take time to attend training about proper support needs and disability language when interacting with InclusiveU students. It's important to establish a firm standard about disability culture, so that as a collective university, students can propel diversity in the workplace without excluding minority groups.
As a multifaceted organization, Best Buddies works to normalize disability culture. For example, Best Buddies hosted an open-dialogue night called "Microaggressions and Othering," where we discussed issues in accessibility, allyship with disability pride, medical versus social models and our experiences of microaggressions. This conversation opened our mindset of how people's experiences with microaggressions or the medical community can be dramatically distinct just because of a physical or mental disability. Expressing our thoughts on SU's inclusivity reframed our perceptions of disability awareness and how we can best accommodate InclusiveU and other students feeling neglected in our community.
At SU, creating more accessible facilities and supporting inclusive schooling is just the beginning. As a collective whole, we hope to repair the gaps within SU as well as extend our arms to promote diversity.
Read The Original Article