Handel Architects hosted Art Workshop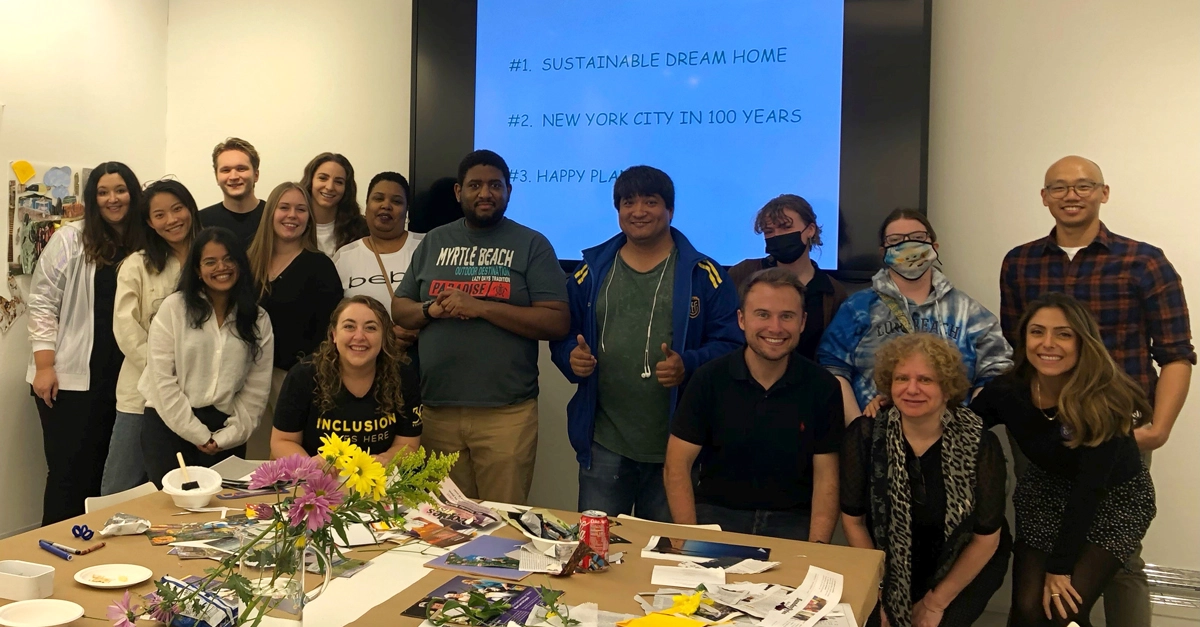 On April 22nd, our friends at Handel Architects hosted an Art Workshop for our participants. This wonderful event was all thanks to one of our Junior Board members who works for Handel Architects and was looking for a way to them get involved with Best Buddies.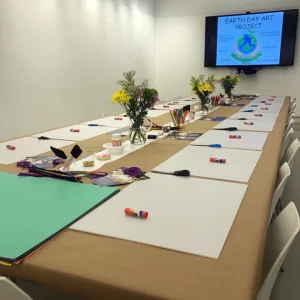 The evening started with a fun happy hour where the Handel Architects employees and Best Buddies participants had the chance to get to know one another, with almost 20 people in attendance, everyone had the chance to meet someone new!
Best Buddies staff took some time to present to the group about our organization and what we do in the community. When it was time for the art project, Handel Architects gave out a few different prompts to everyone to spark creativity.
Since the event was held on Earth Day, the prompts were:
Your dream sustainable home
New York in 100 years and
Happy Planet.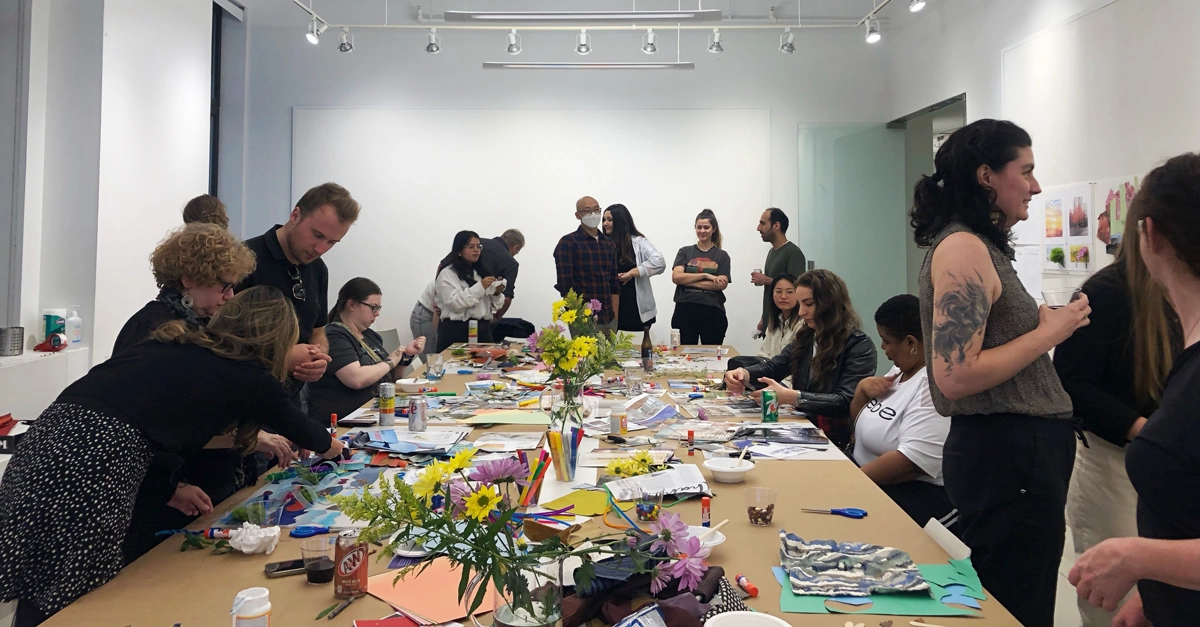 Everyone in attendance was able to make their own collage based on these prompts using the provided materials (fabric scraps, flowers and greenery, arts and crafts supplies, and magazines).
This was our first in-person event since the start of the pandemic, and everyone was thrilled to have the chance to catch up with one another and meet new friends! A huge thank you to Handel Architects for hosting this Art Workshop!