Albany Best Buddies heads to Fox 23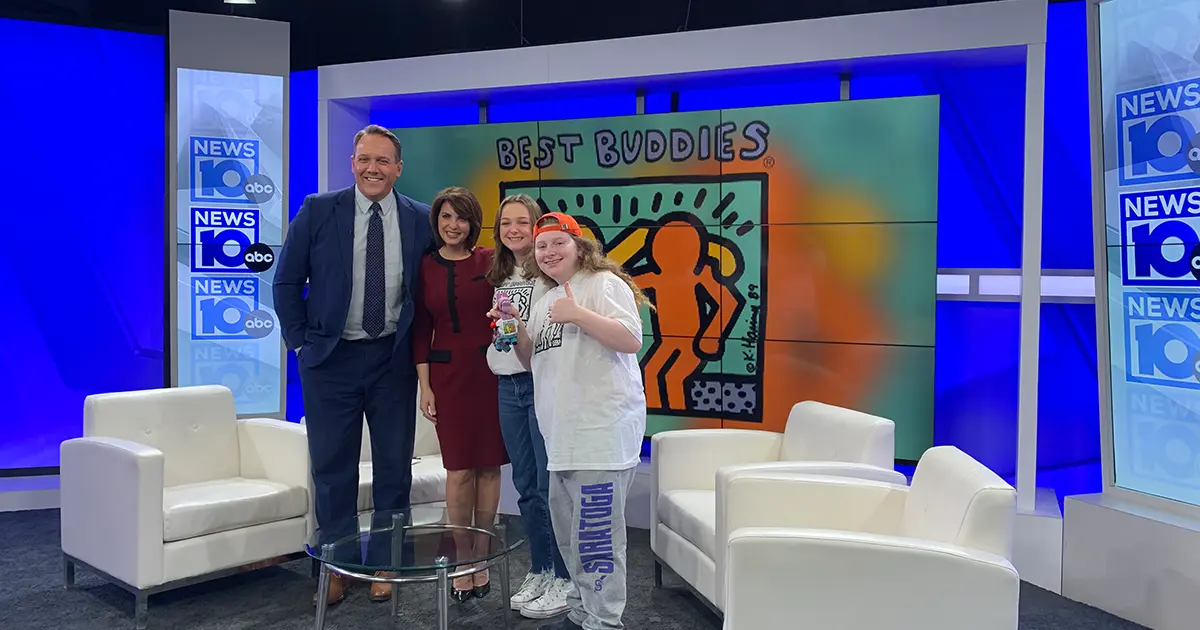 To continue the celebration of Best Buddies Month, Buddy pair Trinity and Megan made a special appearance on Fox 23 in Albany's morning show! Trinity Hogben and Megan Phelps have been friends for 9 years. They met in their middle school gym class and joined Best Buddies together. Through their almost decade long friendship, they have attended hundreds of Best Buddies chapter meetings, many Friendship Balls and Friendship Walks, and hang out together whenever they can. Trinity and Megan were also invited to discuss the importance of the movie "Champions" .
This was Trinity and Meg's first experience at a local news station and it has always been a dream of Meg's to do so! Trinity and Meg are excited to see a film together!
"People with disabilities have such a broad range of talents, its really important that they are final recognizing that especially in the media"- Trinity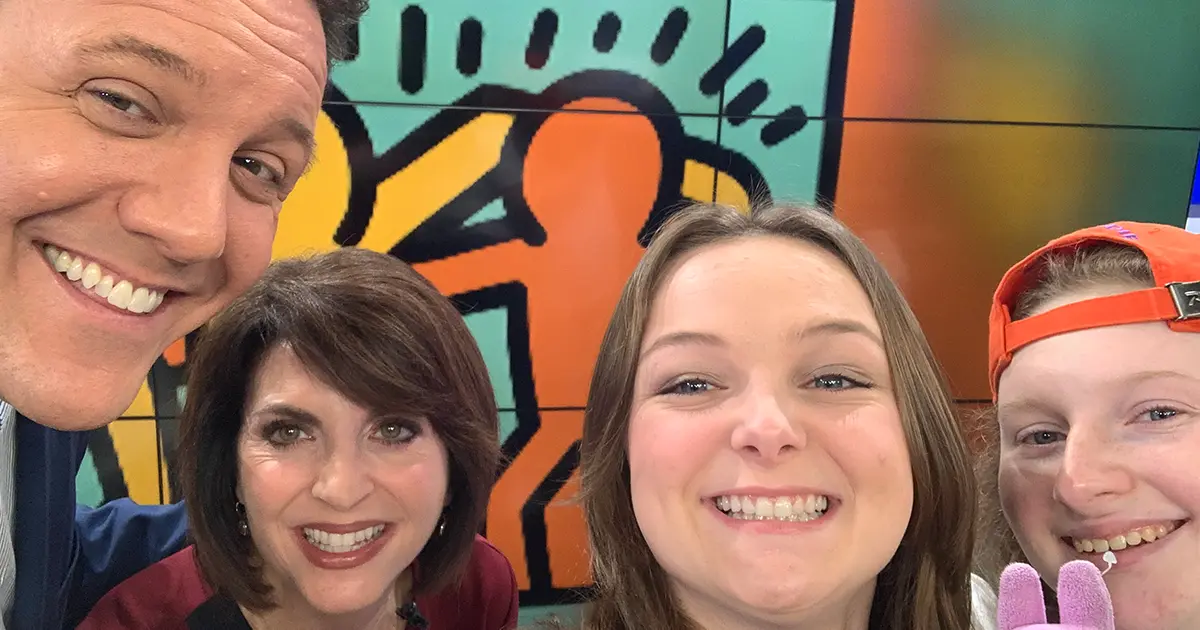 The segment covers a range of Best Buddies topics, including joining Best Buddies together. Meg and Trinity were also featured as the 2022 Champions of the Year for Albany raising almost $10,000 for their event. Trinity and Meg also spoke about the Friendship Walk this year being held at Crossgates Mall on May 21st!
" For me Best Buddies has allowed me to be exactly who I am and accepted for exactly who I am "- Trinity
When Meg was asked what her favorite thing is about her friendship with Trinity she responded with "We have fun together"