Building Inclusive Communities with BBLC: The Journey of a Best Buddies Leader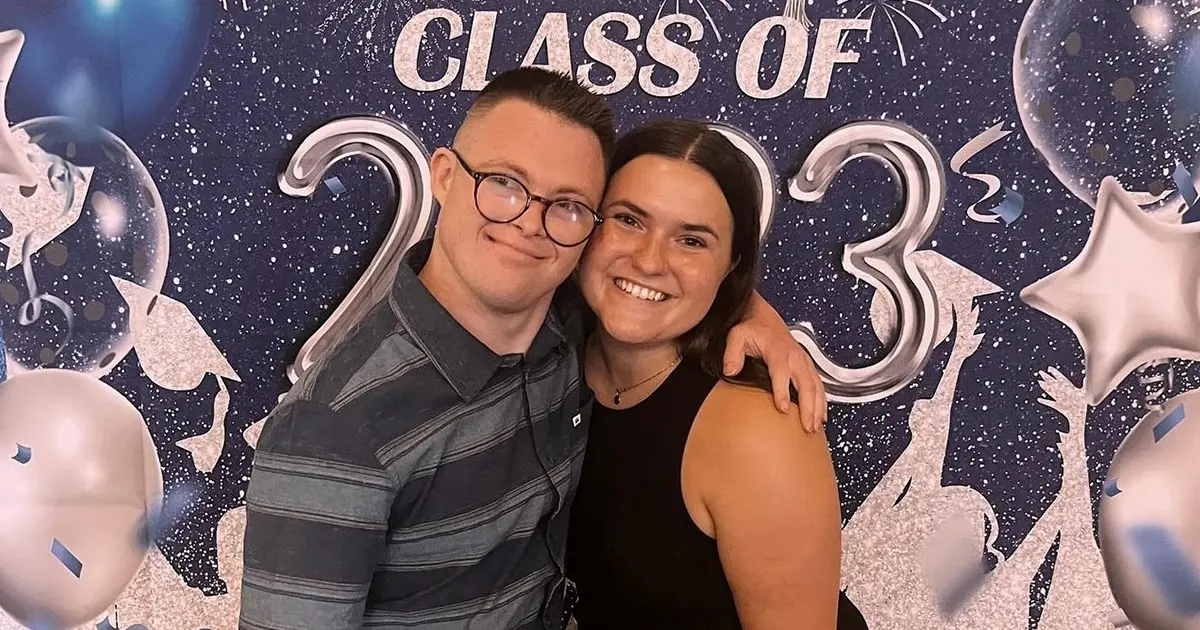 This July, the Best Buddies Leadership Conference (BBLC) has returned as an in-person event to prepare and unite Best Buddies leaders, volunteers, and community advocates from around the globe to imagine, create, lead, and empower the future of the disability rights and inclusion movement.
As the 2023 BBLC approaches, Best Buddies Massachusetts and Rhode Island thought it would be the right time to feature one of our Best Buddies College Leaders, who is eager to attend this year's Conference and bring back new information to better her chapter for the 2023-2024 year.
In a world that often seems divided and fragmented, there are those who tirelessly work to bridge the gaps and foster a sense of unity among diverse individuals. One such individual is Olivia Santoro, a successful Chapter President whose involvement with Best Buddies has shaped her journey toward becoming a compassionate and inclusive leader. From her humble beginnings in a small town to her current role as president of the Best Buddies chapter at Roger Williams University (RWU), Olivia's story is a testament to the power of friendship and the impact one person can have on a community with the help of the leadership skills learned at the Best Buddies Leadership Conference.
Olivia's journey with Best Buddies began in her hometown, where she discovered a deep passion for supporting individuals with intellectual and developmental disabilities. Growing up, she readily volunteered in activities that allowed her to build meaningful friendships that she still cherishes today. It was only natural that when she entered high school, she gravitated towards Best Buddies, the first club she joined. The positivity and connections she experienced during this time shaped her high school experience and left an indelible mark on her heart.
When the time came for Olivia to choose a college, she considered Best Buddies a vital factor in her decision-making process. She vividly recalls searching online to see if RWU had a chapter, only to find her disappointment when she discovered there wasn't one. However, instead of accepting the status quo, Olivia saw an opportunity to make a difference. In 2021, armed with determination and surrounded by amazing advisors and student leaders, she took the initiative to start the Best Buddies chapter at RWU, with the aim of creating a more inclusive campus.
Taking on the role of President of the newly established chapter at RWU has been a transformative experience for her. Not only has it provided her with an avenue to grow as a student and an individual, but it has also honed her leadership skills and taught her the importance of advocating for oneself and others. Through hard work and perseverance, she has learned that even small actions can lead to great change.
The impact of Olivia's Best Buddies chapter at RWU has been nothing short of remarkable. It has catalyzed a shift in the campus culture, fostering an environment of inclusivity and acceptance. One of the notable partnerships formed is with the Rhode Island Transition Academy, which is housed on the RWU campus. Through Best Buddies, students in the Transition Academy have seamlessly integrated into typical college activities, such as attending sporting events, sharing meals with friends, and simply enjoying the experience of being part of a larger community. The chapter's efforts have not gone unnoticed, as they were recognized as the College Chapter Rookie of the Year in their inaugural year and received the Outstanding College Chapter of the Year in 2023 for the Rhode Island region.
As Olivia eagerly prepares to attend BBLC at a global level, she says, she "can't contain my excitement to meet like-minded leaders and students from around the world. I see this opportunity as a chance to exchange ideas, learn from others' experiences, and gather inspiration to bring about even greater social change on the RWU campus."
Reflecting on her previous attendance at BBLC in 2019, Olivia believes that this year's conference will undoubtedly help her evolve into an even better leader. The knowledge and confidence she gained from her previous experience empowered her to establish RWU's Best Buddies chapter. With a love for learning, she eagerly anticipates the invaluable lessons and insights that await her at this year's conference.
For Olivia, being a good leader for Best Buddies extends beyond her role at RWU. It's a personal commitment to continuously educate herself, striving to make her campus as inclusive and accepting as possible for all students. Equally important to her is the ability to pass on the knowledge she acquires at BBLC to future leaders, ensuring that the values of inclusion and friendship endure at RWU for years to come.
As Olivia's journey continues, she remains firm in her dedication to Best Buddies and the impact it has on individuals' lives. Through her unwavering passion, Olivia exemplifies the profound influence one person can have in building inclusive communities, one friendship at a time.