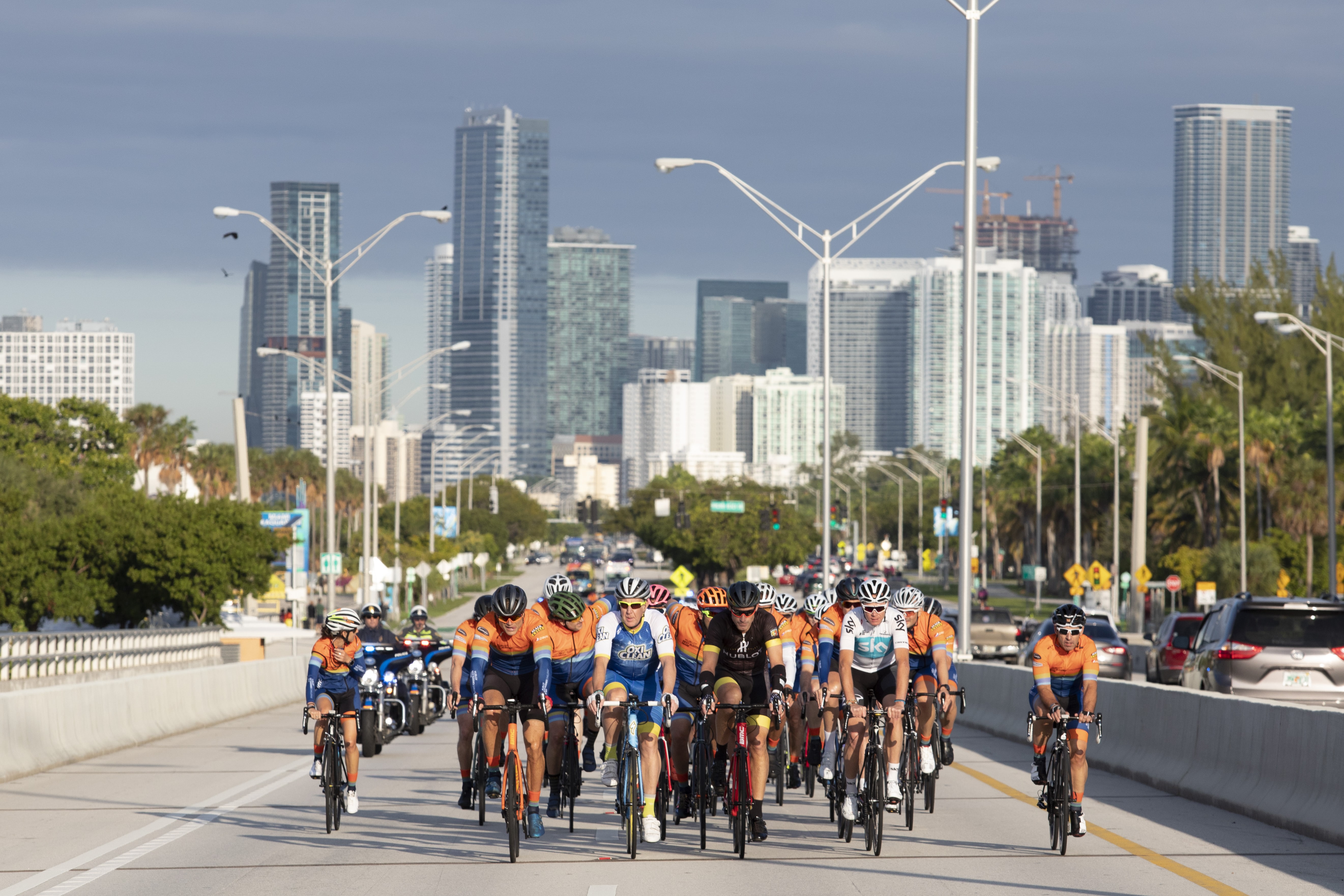 MIAMI BEACH, FLA. (WSVN) – Riders got on their bicycles and hit the streets of Miami for a race meant to benefit those with intellectual and developmental disabilities.
Over 50 cyclists from across the world participated in Hublot's Best Buddies Challenge: Miami. The race began at the St. Regis Bal Harbour Resort in Miami Beach, Friday morning.
The 70-mile route took riders across various parts of the city, including downtown Miami, Key Biscayne, Coral Gables and Aventura.
Taking part in the ride was 7Sports anchor Donovan Campbell and four-time Tour de France champion Chris Froome.
"To be uninterrupted in Miami, not stopping at every red light, it's an incredible experience," Froome said. "It's for a really good cause as well."
The Best Buddies Challenge gives cyclists the opportunity to make an impact on people's lives.
All of the proceeds from the race will help Best Buddies provide friendships, mentors and jobs to those with disabilities.
"Awesome, couldn't be better," one participant said. "Seventy miles, crushing it, lots of energy, raised tons of money."
Best Buddies founder Anthony Shriver has been organizing events similar to this one for over 30 years.
Read the full article