An Unbreakable Bond with my "Buddy Guard"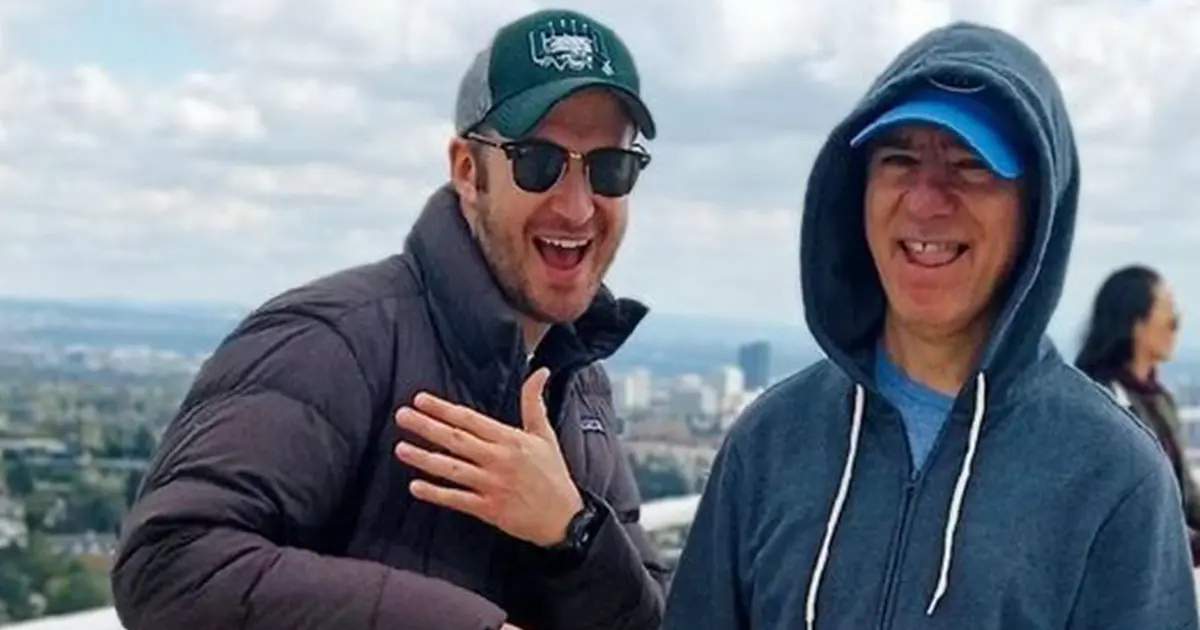 "I make my family laugh because I call my friend Colin my "buddy guard". We have been buddies since the first of this year, and we became fast friends! From the very first meeting at the Best Buddies Christmas bowling event, Colin took me under his wing, introduced me and got me to socialize with both his friends as well as new friends at the event.
I am so lucky to have such a warm and social and personable buddy because I meet so many new people because of him. During other social Best Buddies social events, like at the pool hall gatherings and at game nights, Colin is always helping me to chat and converse with others and get involved with games. He always checks in with me to see if I want to go to these events, and he is always up for hanging out with me and having a good time!
We also hang out all over L.A. and have had so much fun exploring art at the Getty Museum, going to the movies at Universal City Walk, socializing with vendors at the Santa Monica Farmers Market, and getting together for breakfast at the 3rd Street Promenade. I would not normally go explore these places, so I am so grateful for Colin and our meet-ups!
My family also appreciates Colin's friendship and the fact that he drives from so far away and in LA traffic to come see me. And my sister even says he is her buddy too! This makes me laugh, but we all hang out and have gotten to know each other, so it is true!
Thank you to Best Buddies for matching me up with Colin! I don't know how I am so lucky to have been introduced to him, but his friendship means the world to me, and I am so grateful!"
-Kourosh, Best Buddies Citizens Member in Los Angeles, CA
—
To join our adult Friendship Program and find a friendship like Colin and Kourosh's, fill out a membership application. Someone will reach out to you!