"Society Notebook: Best Buddies forges new friendships all over Maine"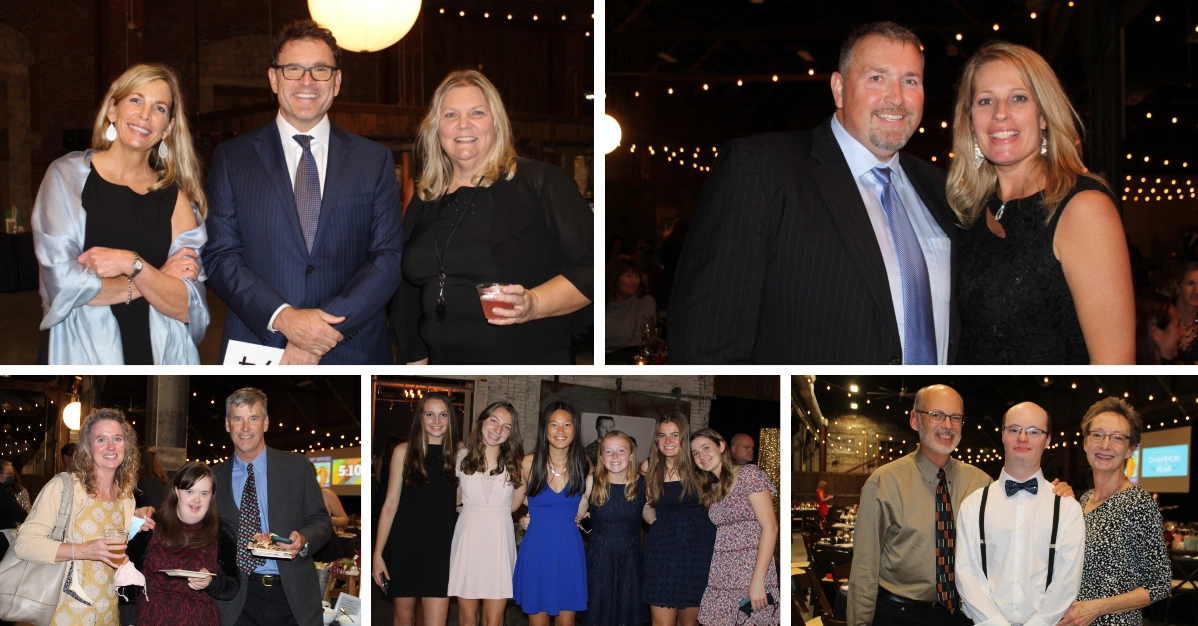 By Amy Paradysz for PressHerald.com
Posted November 28, 2021
Scott Kent, a father who is deeply grateful that his son with autism has someone who will sit with him at lunch or play basketball, raised $36,855 for the Best Buddies organization in Maine.
"Kids with special needs have a hard time connecting with friends," said Kent, who was named Champion of the Year at the Best Buddies Gala on Oct. 22 at Thompson's Point. "When our son, Kason, was diagnosed with autism, my wife and I had two options. Stay in Fort Kent, where there are no services at all. Or look elsewhere."
The Kents moved to Cumberland, where Best Buddies, the world's largest organization dedicated to ending the social, physical and economic isolation of the 200 million people with intellectual and developmental disabilities, sprang up in Maine in 2019. Each chapter, whether it is at a college, high school, middle school, elementary school or in the community, pairs people with and without disabilities. The goal is pretty simple: friendship.
"Those of you who were here two years ago, a lot has changed with Best Buddies," said Rebecca Williams, director of mission advancement. "We had two fledgling chapters in 2019. We now have 16 chapters, from Biddeford to Bangor. And I'm promising 21 chapters by the end of 2021."
READ MORE