Meet Nicole and Lucy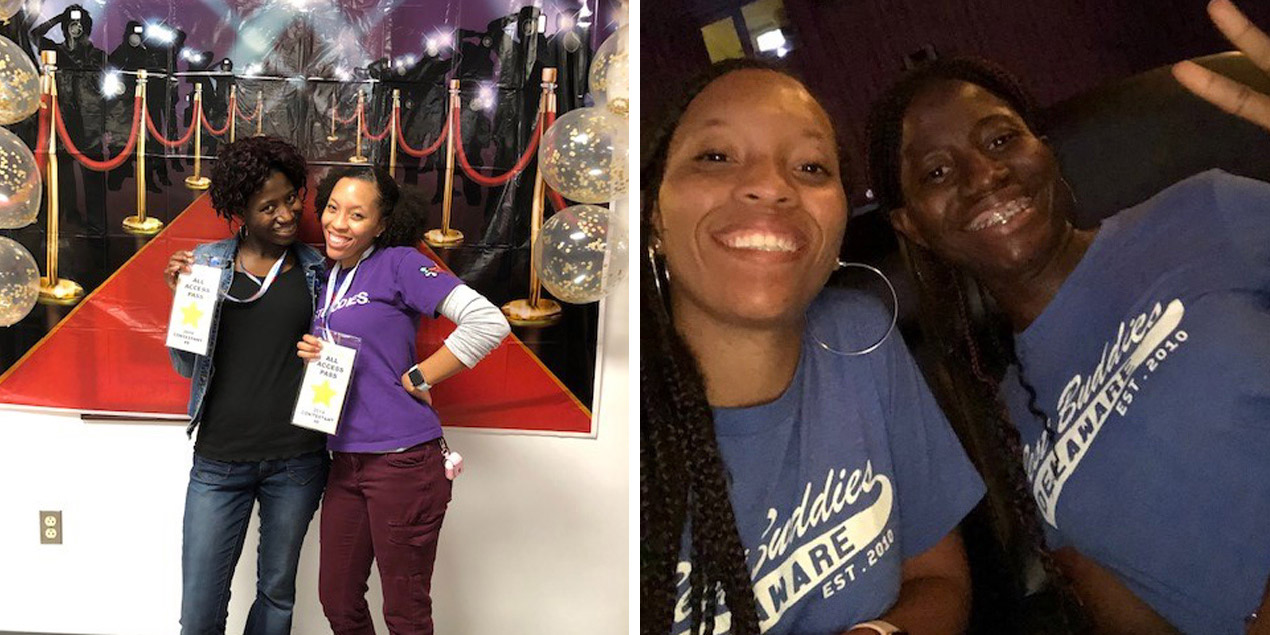 Nichole Lawrence first heard about Best Buddies from her mom when she was 16 years old and she is very proud to say that the program has grown with her into adulthood. Nichole's mother has been involved in the Best Buddies program for over 10 years and has always talked about all the different events and experiences she has had with the program. This has allowed Nichole to not only learn about the program, but watch how her mom, Toni, and her buddy developed a relationship and gained an everlasting friendship that has grown over time.
After participating in many events and witnessing how amazing the program is, Nichole was ready to join and create her own memories and experiences. On November 16, 2017, Nichole was matched with her buddy, Lucy Tucker. This match couldn't have been any better according to the pair, as they are 'exactly the same' and love to have a good time. Whenever they are together, you can always catch them dancing, laughing, and making sure they turn any event into a party! Nichole states that she can honestly say that Lucy is one of her dearest friends and they can lean on each other for anything.
"It's different now, actually being a part of the program and seeing how it really changes lives." Nichole has met so many wonderful people that she cherishes dearly and considers them family. Every chance she gets, she is always promoting the program and the fun they have, how much it truly means to her, and how much it means to the buddies.
"This experience will always hold a special place in my heart and I cannot wait until life gets a little more normal for all of us to be back together again."