Meet Jen and Kristin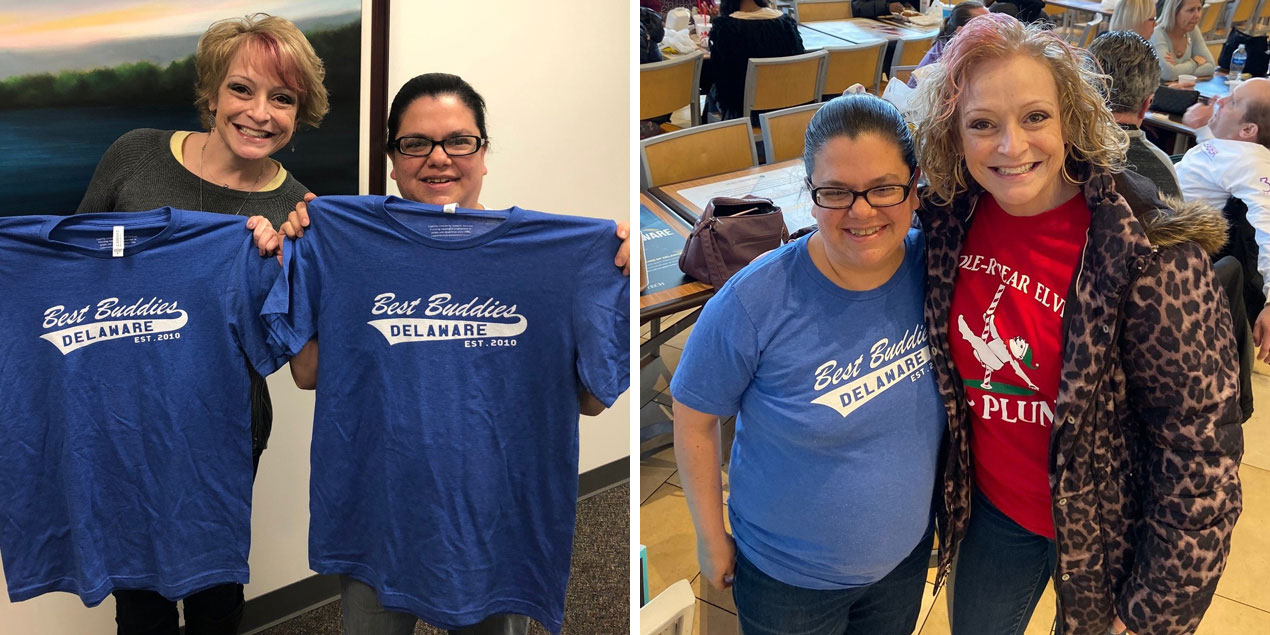 Jen Hammond first became aware of Best Buddies when she continuously saw the fun pictures that Krista Scott and Danielle Williams (co-leaders for their bank chapter) posted online through social media. Out of curiosity, Jen reached out to Krista to see if she could attend one of their next events to see what the program was all about, as she was very interested in becoming part of the group! Jen was able to attend one of their monthly buddy lunches and she was in awe of how much fun it was! Every buddy pair that she saw in the lunchroom that day had smiles beaming from ear to ear – and that's when she knew that she wanted to be a part of this program and be matched herself.
Just over two years ago, Jen and Kristin were matched and began their friendship by participating in the monthly buddy lunches. Jen and Kristin continued getting to know each other by going out to lunch on the weekends or grabbing dinner after work and spent fun, girly time together getting manicures. In addition to the group lunches, they both really enjoy participating in the Fall Fest at the Field of Dreams, the Best Buddies Friendship Walks, their annual shopping trip to the Christiana Mall, and seeing the holiday lights with Jen's family at Longwood Gardens.
However, when COVID hit, the girls spent most of their time texting and keeping each other's spirits up during that long lockdown. They are looking forward to getting back to a "new normal" and doing activities together again.
"The Best Buddies program has been one of the most important connections in my life. I've always been a big believer and advocate in volunteering and giving back to the community, but Best Buddies has filled me with a much greater sense of unity and fulfillment in the program and especially with my buddy, Kristin."