Homecoming: Two Parties, One Purpose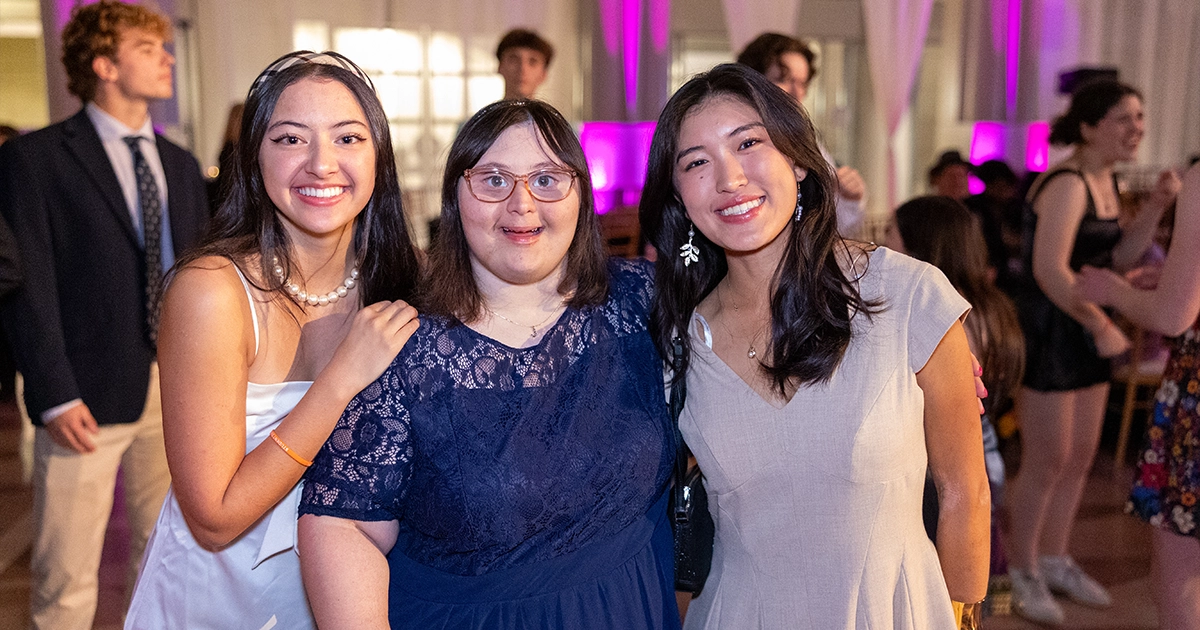 Last week, over 270 Best Buddies supporters gathered for the annual Homecoming: Two Parties, One Purpose Gala to celebrate friendship and inclusion.
Guests enjoyed tasty bites prepared by 11 local chefs and their buddy sous chefs while celebrating our philanthropic Champions who engaged in a friendly competition to raise awareness and funds for Best Buddies.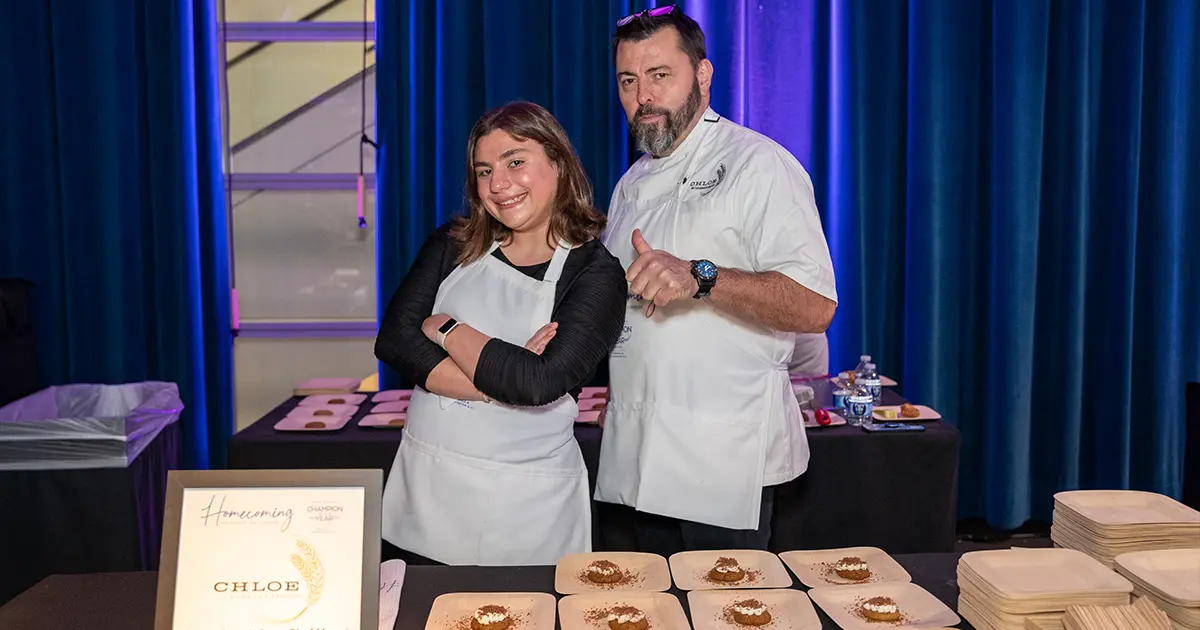 Every chef partnered with a Best Buddies member to create and serve a dish. Guests enjoyed food from Taco Bamba, Four Seasons, Lebanese Taverna, Chloe, Mercy Me, All Purpose, Stellina Pizzeria, Carmine's, Silver and Sons Barbecue, La Famosa, and from our host chef, Houman Gohary from the Ronald Reagan Building and International Trade Center.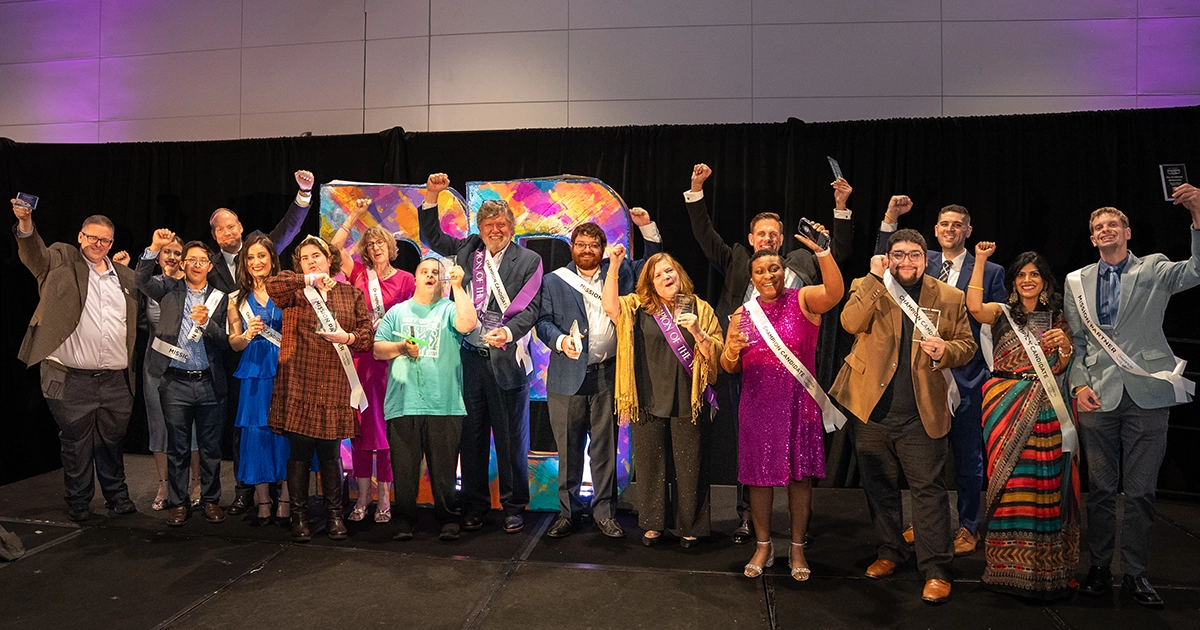 Champions and their Mission Partners are inclusive, invested, and passionate. They are parents, professionals, and Best Buddies participants who are helping grow our Best Buddies programs across Virginia and DC.
These extraordinary changemakers for inclusion raised over $151,000, with the event total adding up to over $272,000, exceeding our goal by over $37,000!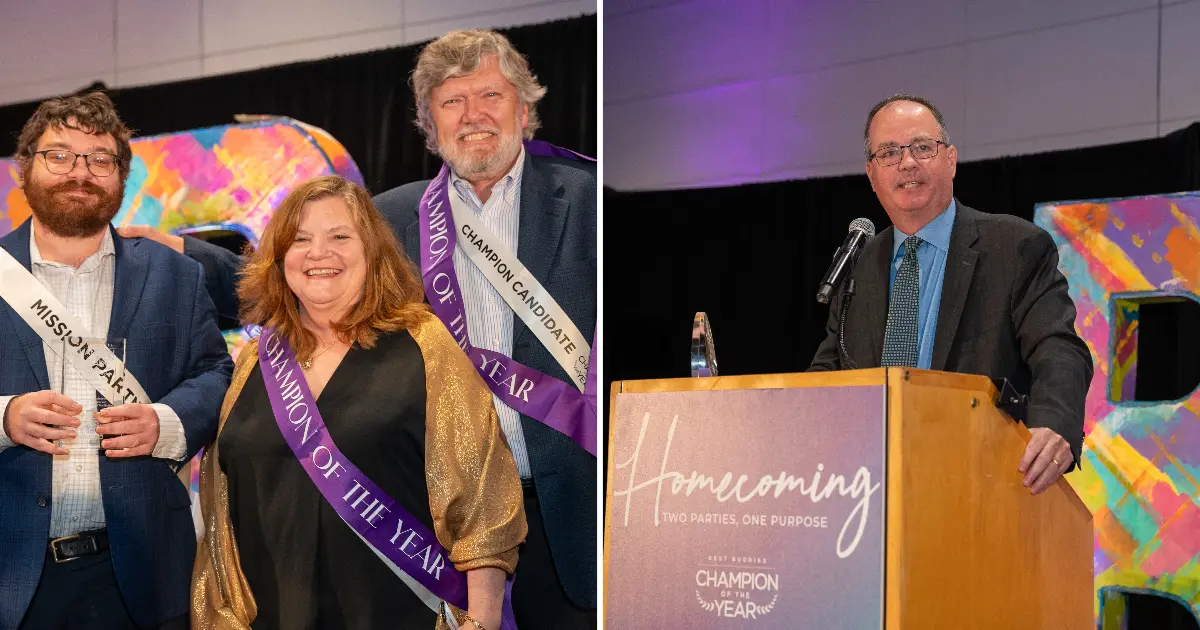 Congratulations to our Champions of the Year, Rose, Dave, and Reilly Donovan, who raised over $66,000!
The applause didn't stop there. Longtime Best Buddies supporter and friend, Shannen Coffin, was honored with the Diane Ray Brown Lifetime of Friendship Award.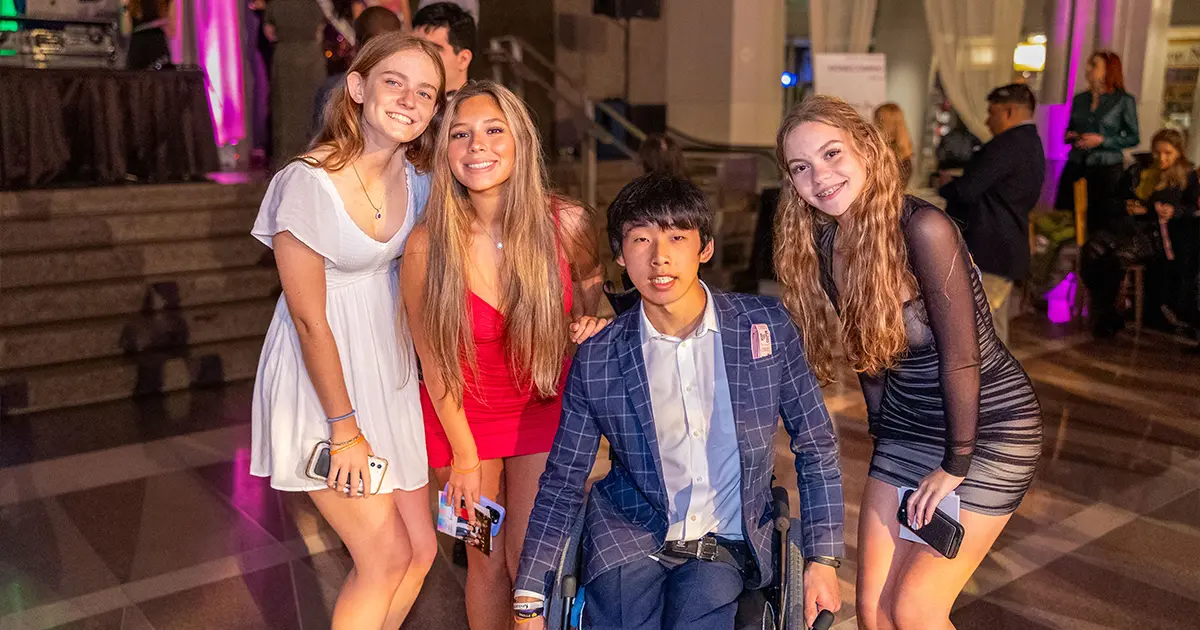 While the adults were busy outbidding each other on prizes such as a beach house stay and the opportunity to be the Grand Marshal at the upcoming Friendship Walk, across the hall, students from high schools across Virginia and DC danced the night away to music from DJ 24/7. They enjoyed fun games, pizza, and crafts.
"I had such a great time and am so glad I went!" said Drew S.
"It was amazing to see so many other people who share the same passion for Best Buddies," he continued, perfectly capturing the spirit of the evening.