Breaking Barriers: The Uncharted Journey of Bathey Fong with Best Buddies in Hawai'i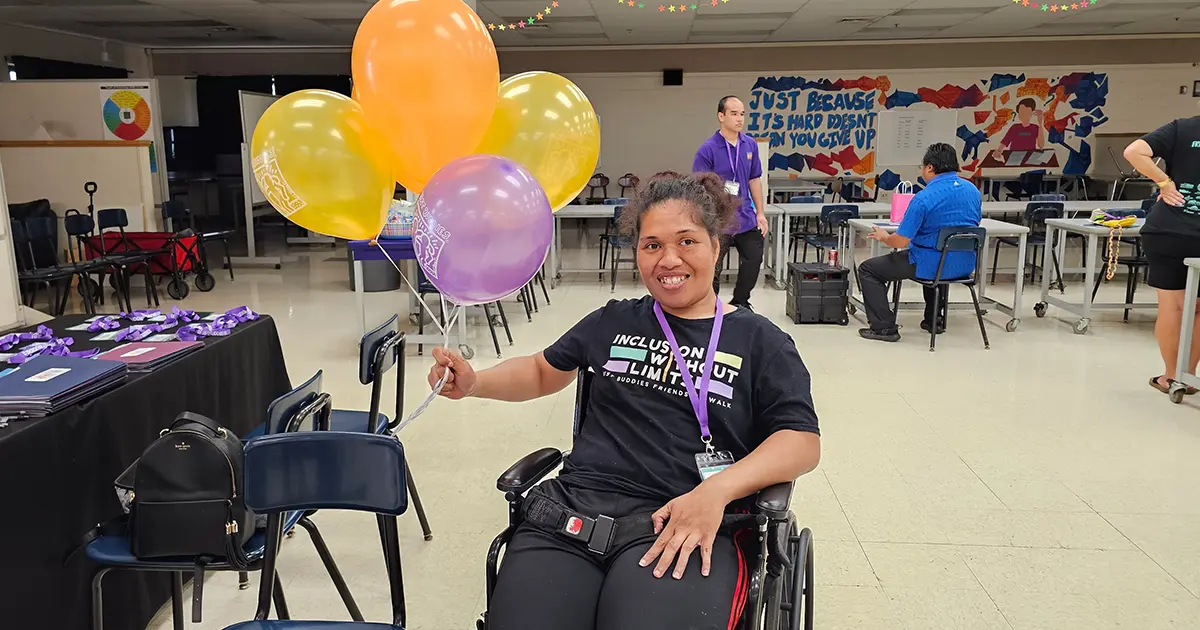 Bathey Fong, a State Ambassador and Best Buddies Leadership Officer at Leeward Community College, has been an integral part of Best Buddies in Hawai'i (BBHI) since 2014. Her journey with BBHI began in her 20s when her friend and Best Buddies in Hawai'i Advisory Board member Tammy Evrard introduced her to the program. Tammy's intention was simple – to help Bathey build friendships with other college students.
Best Buddies, a program often unfamiliar to many parents, serves as a bridge between people with disabilities and college students. It provides opportunities for friendships and activities, offering an alternative to staying at home. Over the years, Bathey has witnessed the positive impact of BBHI, encouraging individuals to pursue higher education and explore life beyond their immediate surroundings.
Bathey's personal story adds depth to her advocacy. She grapples with learning disabilities and cerebral palsy, having faced significant challenges in her childhood. Adopted and equipped with a walker and wheelchair, the school posed difficulties due to a lack of activities. In her early years, Bathey didn't speak up for herself, allowing others to make choices on her behalf. Tammy's influence changed that. She pushed Bathey to assert herself, challenging her to make decisions and control her own life.
"I didn't make choices for myself. It was made for me. It was hard for me to speak up for myself. I was a shy person. I didn't speak up a lot when I met Tammy," Bathey said. "She really pushed me to speak up for myself and make choices for myself. Before, I just let people control my life."
High school, for Bathey, was vastly different from college. The lack of teacher relationships and support left her feeling isolated. She didn't participate in clubs or programs, missing out on opportunities for growth. But BBHI changed the narrative, giving Bathey the courage to embrace life more fully
Bathey also spent most of high school taking care of her adoptive mother. "When my adoptive mother got sick, I took care of her even though I'm the one with a disability," said Bathey. "The only thing I knew growing up was going to school, doing chores and homework. I didn't even join any clubs in elementary school or high school."
Now in her 30s, Bathey is determined to make the most of her college experience. Despite living in a group home, she challenges stereotypes, recognizing that not all group homes are negative environments. Her goal is clear – to finish school, secure a better job, and support people with disabilities, encouraging them to lead fulfilling lives.
Looking ahead, Bathey envisions joining the workforce, proud of overcoming the doubts others had about her college aspirations. "I'm proud of myself that I pushed myself to go to college," she said. "A lot of people told me that I can't go to college. I showed people who put me down that I can make it." She aspires to start her own business and become a peer support figure for those with disabilities. Bathey's journey is one of resilience and self-discovery, a testament to the transformative power of programs like Best Buddies in shaping lives and fostering inclusivity.