Best Buddies Celebrates Friendship at Homecoming Champions Gala | NBC4 Washington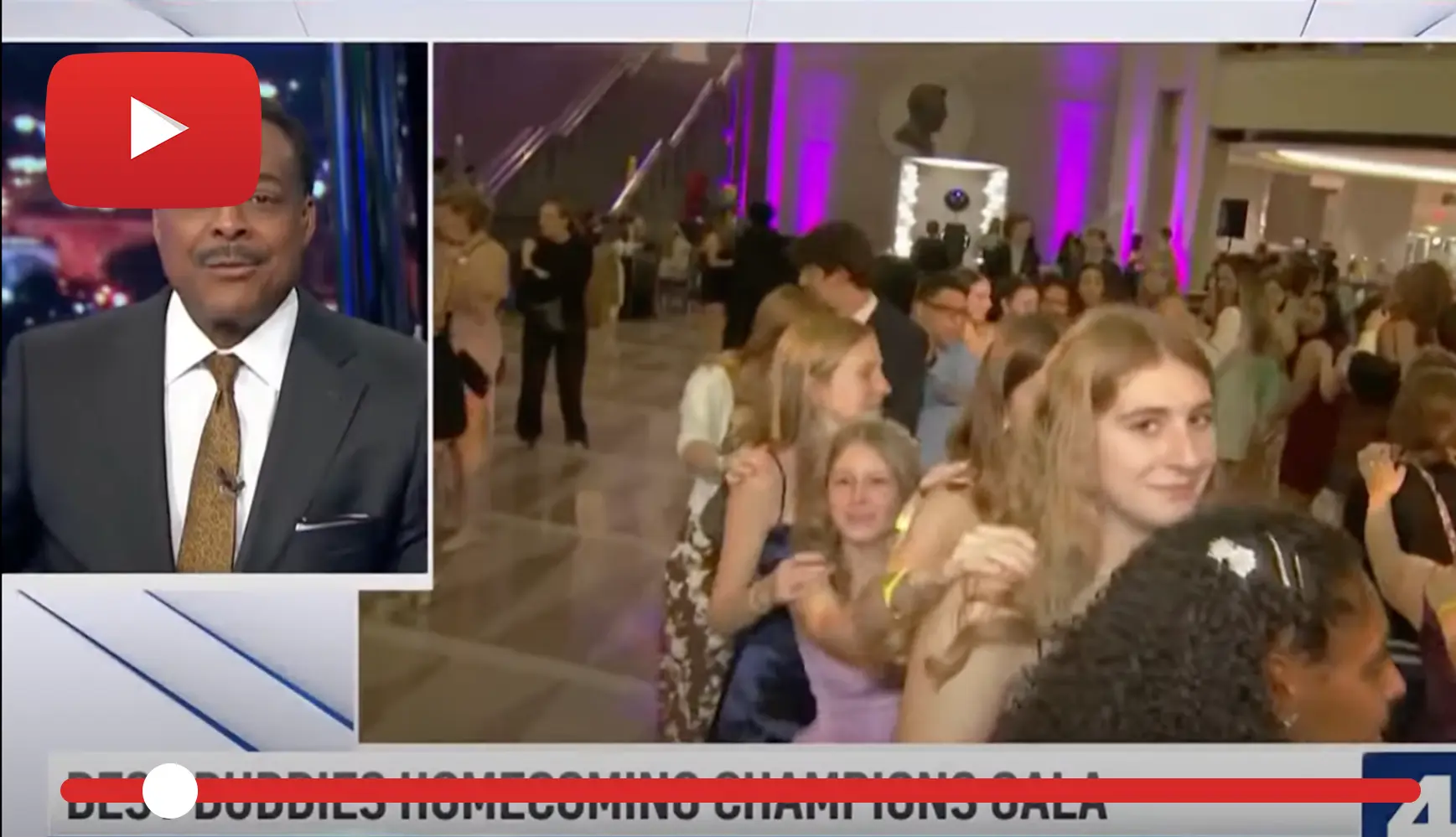 It's Friday night, fun is in the air, and you could say there's a purpose behind this party. The Reagan Building transforming for the Virginia and DC Homecoming dance.
For participants like Brian Joans and Jack Masri, the celebration is about one thing only: "Dance. Dance your heart out." Joans and Masri met over the summer at a sleep-away camp, and they've been good friends ever since.
Thanks to Best Buddies, there are several similar stories on the dance floor. The organization helps students with and without intellectual and developmental disabilities build meaningful relationships. And Friday, these people from local friendship chapters coming together to get down for the first time since 2019.
"A lot of dancing. Coming out here with all these people who just love to be around each other, it's incredible."
They aren't the only ones having a good time. "I like to say it's the least stuffy gala in a town of stuffy galas." We caught up with State Director Molly Whalen just across the way at the Best Buddies Champions Gala. While the high school and college students cut a run, the adults enjoyed food from some of the best restaurants in DC and bidding in the silent auction. All the money raised will go to local programs.
"We believe, at Best Buddies, that we are part of the inclusion revolution. And the idea is that we are growing young people with disabilities and young people without to really believe that everyone should be part of the community."
In addition to friendship, Best Buddies Virginia and DC also has job and leadership programs, as well as an inclusive living site. While the goal here is to raise as much money as possible, over at this dance, the mission is much simpler: "Just have fun out there!"
Best Buddies actually started here at Georgetown in 1989, but it's now in 54 countries with over a million participants worldwide.