Pizza with a Purpose: Best Buddies Citizens Event at North Italia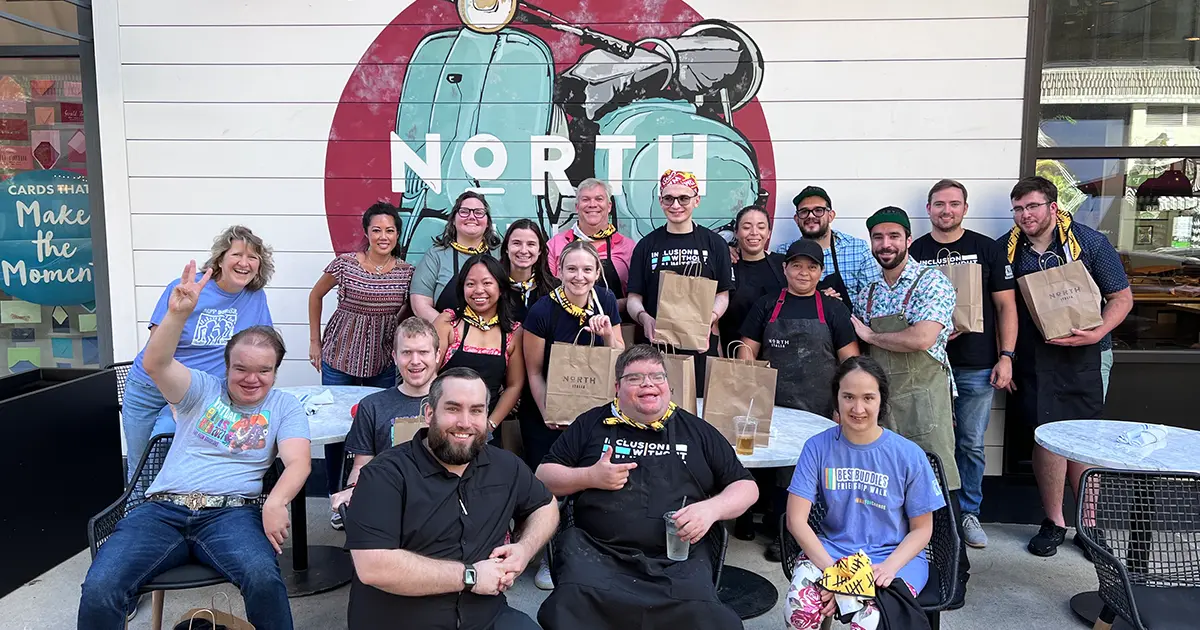 Best Buddies Virginia & D.C. citizens joined North Italia in Tysons Corner to learn about the restaurant and take a pizza-making class. While half of the group piled their personal pizzas high with tomato sauce, gooey mozzarella, and fresh basil, the other half toured the front of the house. Restaurant manager Liz first described North Italia's history and mission before showing the seating system, unique bar recipes, and restock stations to the engaged group.
The crew then followed her back to the kitchen, where they got a glimpse of their friends' pizzas going into the oven. It was a sneak peek at what was coming up next. But first, the citizens met Chef Eric, who explained how the kitchen worked. The tour walked past the chilly freezer, organized cooking stations, and many smiling chefs. The most exciting part was seeing tubes of rigatoni drop out of a pasta maker.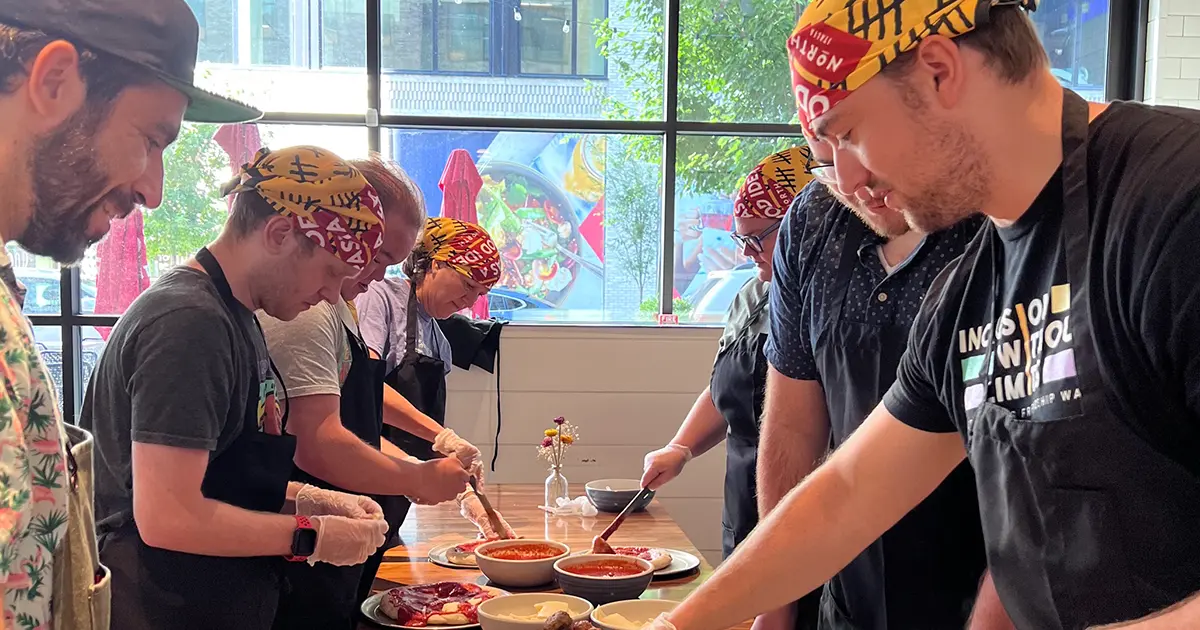 As the delicious smell of freshly baked pizza drifted through the air, the group excitedly sat down to make their own mini pizzas. North Italia generously provided aprons and handkerchiefs, which everyone enjoyed styling (Ahoy, pirate chef!). Chef Abel brought out the dough and ingredients, and soon red sauce, cheese, laughter, and joy were flying through the air. The citizens were building a meal, but, more importantly, they were building friendships.
All the pizzas, colored in reds, whites, and greens, turned out perfectly and were quickly devoured. As if they hadn't done enough to make this the perfect day, North Italia surprised everyone with mouthwatering bomboloni – a cream-filled doughnut covered in sugar. They also sent everyone home with fresh rigatoni and red sauce, so they could practice their new cooking skills. Great idea, Na'Lasia!
The cooking class was an excellent way for the Best Buddies citizens to meet new people and form meaningful relationships. The event also opened the door for the citizens to learn about the different areas of the food industry.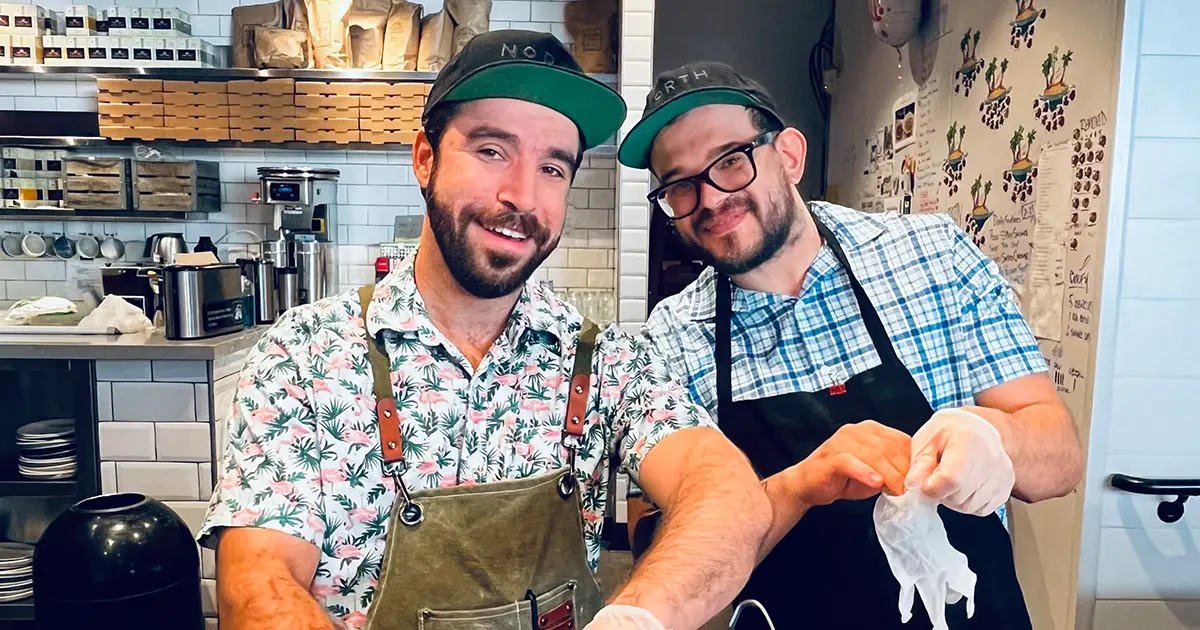 According to the U.S. Department of Labor, in 2022, 21% of people with a disability were employed. 6% of those individuals were employed in food preparation and serving-related occupations. Some people shy away from restaurant work because they don't know what to expect. North Italia created a safe and fun space for the citizens to become familiar with multiple aspects of the culinary world.
"I really liked learning how to make pizza and going on a tour of the restaurant. It was great that they invited us to do this," said Owen, a Best Buddies citizen.
Everyone at the event had a fantastic time thanks to the staff's generosity, the warm company of friends, and the fact that they got to eat pizza for breakfast! Pizza with a purpose.