Three Texas students selected for Young Leaders Council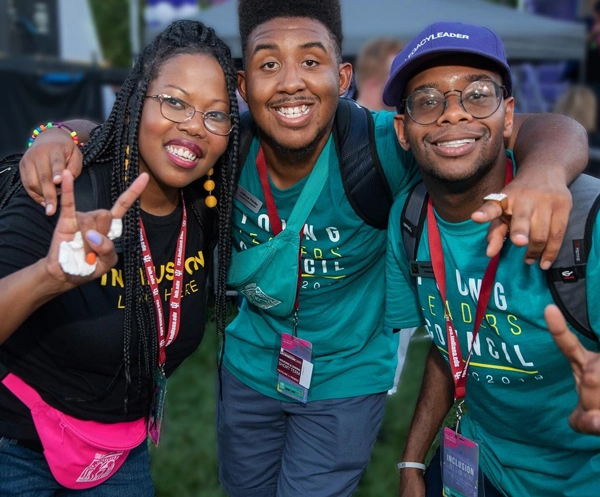 Best Buddies in Texas is thrilled to announce that three student leaders from Texas were selected to serve on Best Buddies International's Young Leaders Council (YLC) for the 2022-24 term.
The YLC is an elite group of young leaders of all abilities who bridge the gap between the student perspective and staff experience for Best Buddies International initiatives. The three Texas students selected for the upcoming term account for 25% of the incoming YLC class.
Meet the new YLC members from Texas below!
Maya Ali | Seven Lakes High School
"I am excited to serve on the YLC because it gives me the opportunity to work with passionate leaders across the nation to expand the Best Buddies mission. The YLC allows me to experience a completely different level of teamwork, as all the members come from different areas and backgrounds. It makes me appreciate the expansiveness of the Best Buddies community!"
Amy Gibson | Bishop Lynch High School
"I am so excited to serve on the YLC and be a part of the many exciting initiatives that the YLC has the opportunity to work on, which help spread the mission of Best Buddies everywhere. I have loved meeting other student leaders on the council and sharing how Best Buddies has impacted all of our lives."
Isabelle Hughes | The Hockaday School
"I am excited to serve on the YLC because it gives me an opportunity to be a larger part of the Best Buddies organization, and it allows me to learn new skills and widen my knowledge. This year I am on the Student Advisory Board initiative, and I hope that we can help expand the SAB into more regions to give other student leaders an opportunity to shine. So, whether it be through an initiative that I am working on, or my role on the board itself, I want to be able to help make Best Buddies the best it can be."
To learn more about Best Buddies' leadership development programs, click below.
LEARN MORE