Student Leaders Gather for Best Buddies Leadership Conference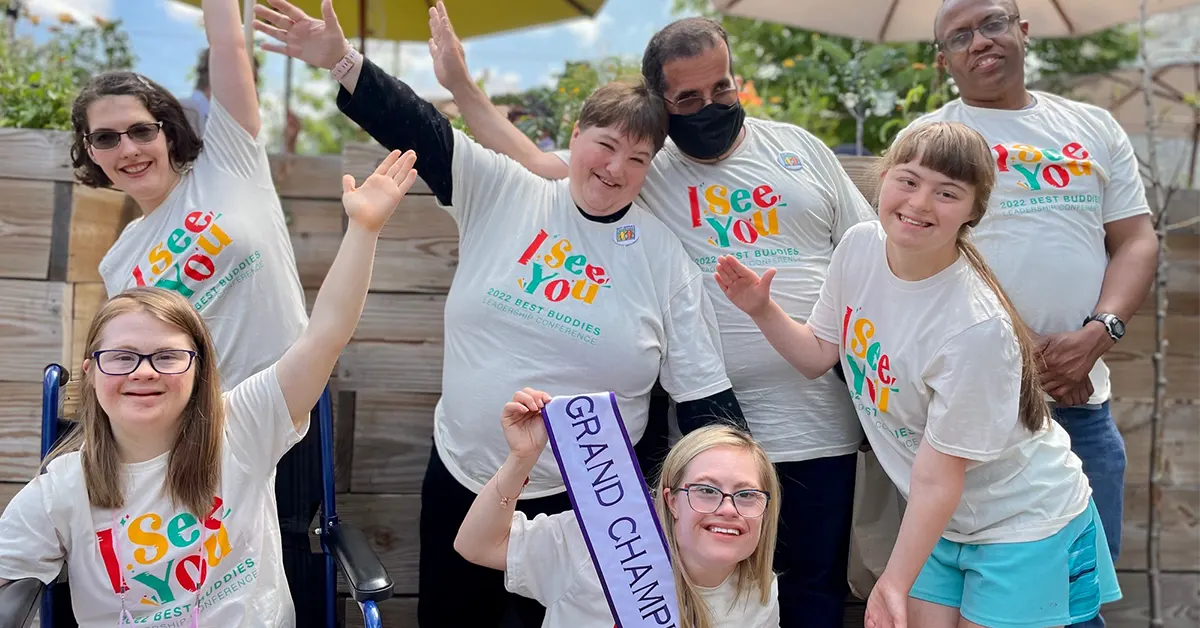 On July 14, 2022, student leaders from Best Buddies school friendship chapters across Minnesota gathered at REM5 VR Lab for the first in-person Leadership Conference as a State Office! With training hosted by Best Buddies Minnesota staff, students learned about leadership, inclusion, and the tips and tricks to leading successful school chapters in the 2022-2023 school year. 15 student leaders from 11 schools learned about recruitment, engagement, resume building, diversity, equity, and inclusion, and all about Best Buddies! Students also got to meet and discuss their experiences with other student leaders, network, and learn from each other. We finished a full day of training and activities with an amazing virtual reality experience from REM5.
On July 15th, Leadership Conference continued with our Best Buddies Minnesota Ambassadors at Common Roots Café in Minneapolis. Our ambassadors enjoyed breakfast together and discussed belonging, advocacy, inclusion, wellness planning, and the future of the Best Buddies Ambassador program. Participants shared what gifts they bring to their community and how they can use those gifts to make Minnesota a more inclusive place.
Want to learn more about our Leadership Pillar? Would you be interested in leading a training at an upcoming event? Reach out to minnesota@bestbuddies.org.