Social Opportunities and Experiences for Students of All Abilities at Rancocas Valley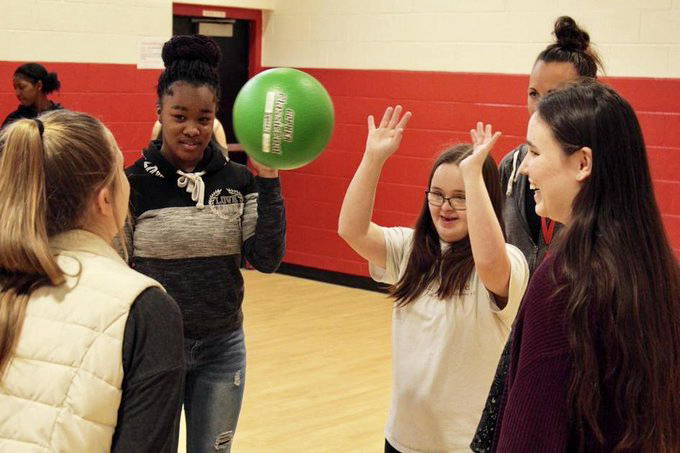 More than 100 students have gotten involved since Best Buddies at Rancocas Valley Regional High School was founded last year.
"I started the program last year because my daughter has Down syndrome, and they had a Best Buddies program at her high school," Carlson said at a luncheon the club hosted Wednesday afternoon. "With my daughter, and I tell kids this all the time, her buddy became her best friend. Sometimes we don't hang around certain people because of pre-conceived notions about them. This gives kids the opportunity to realize these kids are just like them."
Special education teacher Natasha Serafini said the program ensures that students of all abilities have access the same opportunities for social interactions and experience, some of which students with disabilities might not be included in or seek to get involved in otherwise.
"Having a buddy draws them in, and it gives them somebody to cross over that threshold with and open those doors for them," Serafini explained.
Read the full article