Walker of the Week: Zayne Harshaw, The Talented Walker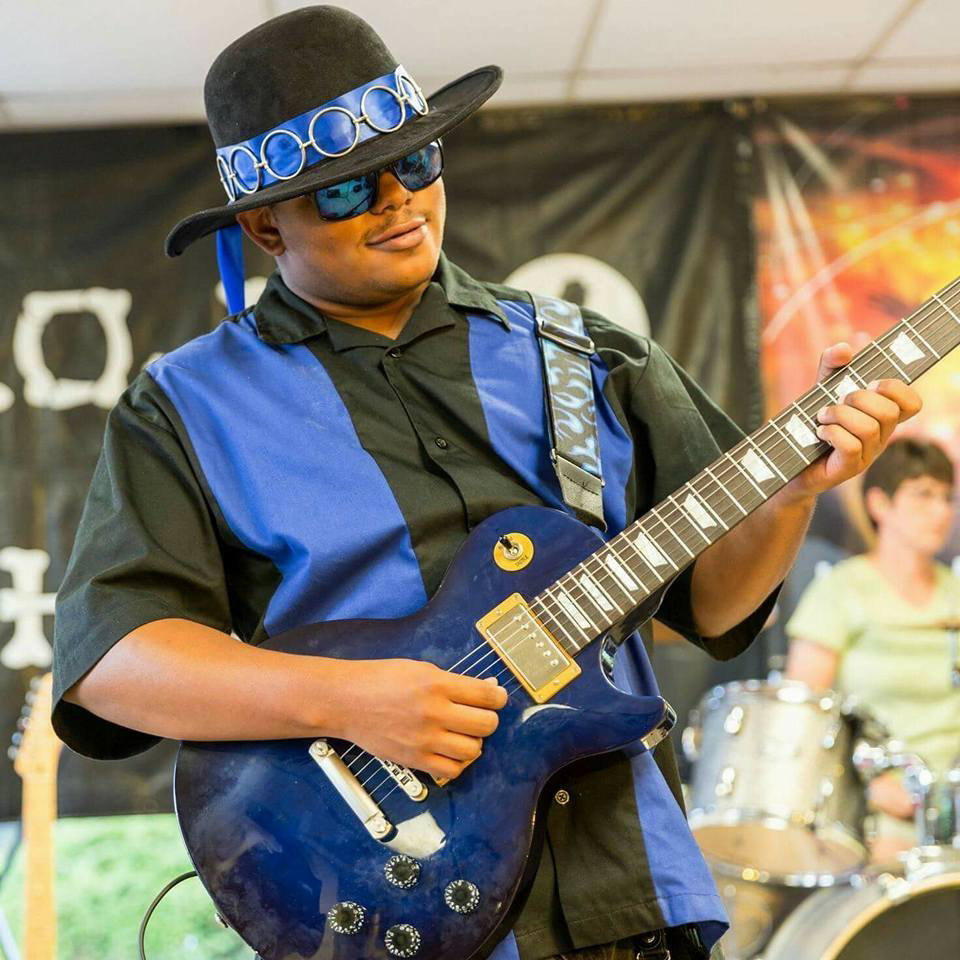 Zayne Harshaw is a Best Buddies Ambassador who lives in Columbus, Ohio. He has been involved in Best Buddies for six years. He will perform the national anthem for our virtual event! You don't want to miss it! From Zayne, "I play in my own band, Blue Spectrum. We play throughout Ohio and other cities outside of Ohio. We will be at the Pittsburgh Blues Festival in August. We played for Best Buddies in Columbus and at Miami University. It was so much fun meeting new people at Miami University."
What does inclusion mean to you?
Inclusion means I am part of the group. My autism does not matter. In my band, Blue Spectrum, I am a member of the band and my autism does not get in the way.
When did you first get involved with Best Buddies and why?
My mom signed me up in 2014. A friend of my mom told her about Best Buddies. I played the National Anthem at a Best Buddies event in Gahanna. I live in Gahanna. My buddy, Courtney, was there. All the guys were jealous of me because she was so nice and pretty. I thought the way they acted was funny.
Who was your first buddy match and/or what is your favorite memory from Best Buddies?
I had one buddy. Her name was Courtney Caldwell. She was so cool. She was from Troy, Ohio. My favorite memory was when my parents and I had dinner with her, her sister, Celeste, and her parents. I am Facebook friends with all of them now. Courtney is now married. I spoke to her a few days ago and hope to see her at one of my performances soon.
Why are you participating in the Best Buddies Friendship Walk this year?
I really love Best Buddies and want to be a support. My girlfriend, Keyona, is active with Best Buddies and she really likes it.
Do you have any advice for others looking to get involved?
Just do it. You will have fun and learn a lot. There are some really good people in Best Buddies.