First annual Best Buddies Cornhole Event Focused on Inclusivity and Friendship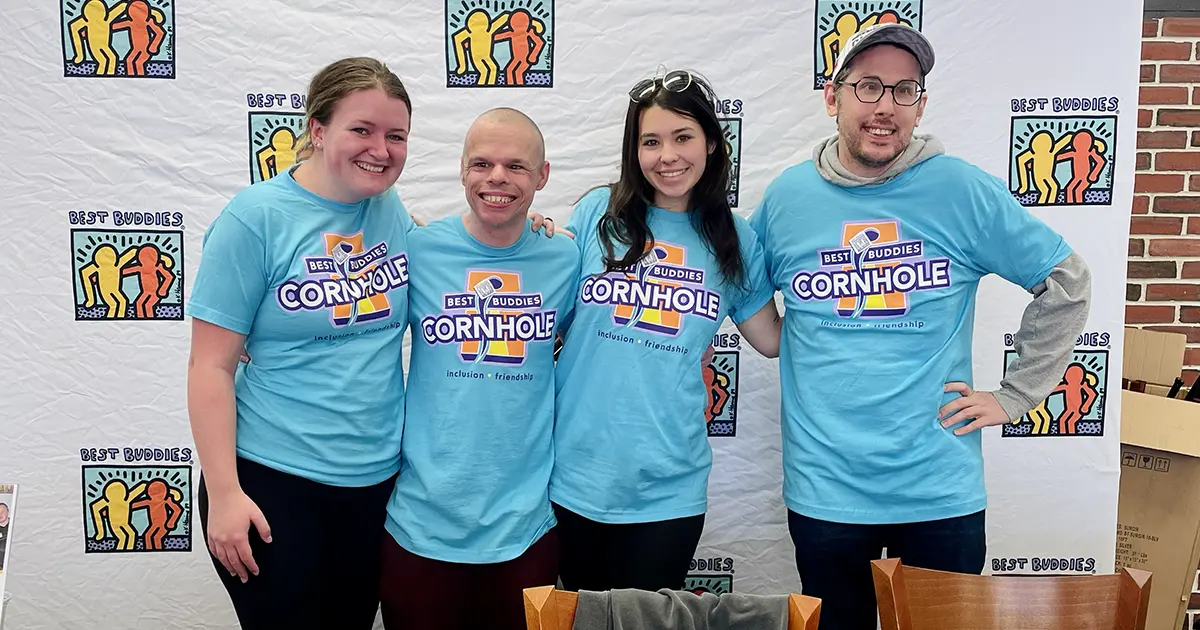 The first-annual Best Buddies cornhole tournament was held Sunday at Pineland Farms in New Gloucester to benefit the Best Buddies organization to support people with disabilities. Over 100 teams took part in the event, with classifications for competitive, social, and unified teams including those with disabilities. Participants and organizers said that the event promoted what every competitor is capable of, along with the friendships they make along the way.
WMTW was a proud sponsor of the event. To see the full event in action, check out their coverage here: www.wmtw.com/article/first-annual-best-buddies-cornhole-event-focused-on-inclusivity-and-friendship/43489310.
"This cornhole tournament is perfect for our participants and for everybody because it's so inclusive," said Rebecca Williams, the state director of the Maine chapter of Best Buddies. "Everybody can have a good time, everybody can participate and everyone can feel comfortable. And most importantly, this is a supportive, friendly environment, which is exactly what our participants love."
And for more from WMTW, visit their website here: www.wmtw.com/article/first-annual-best-buddies-cornhole-event-focused-on-inclusivity-and-friendship/43489310