World Autism Awareness Day 2020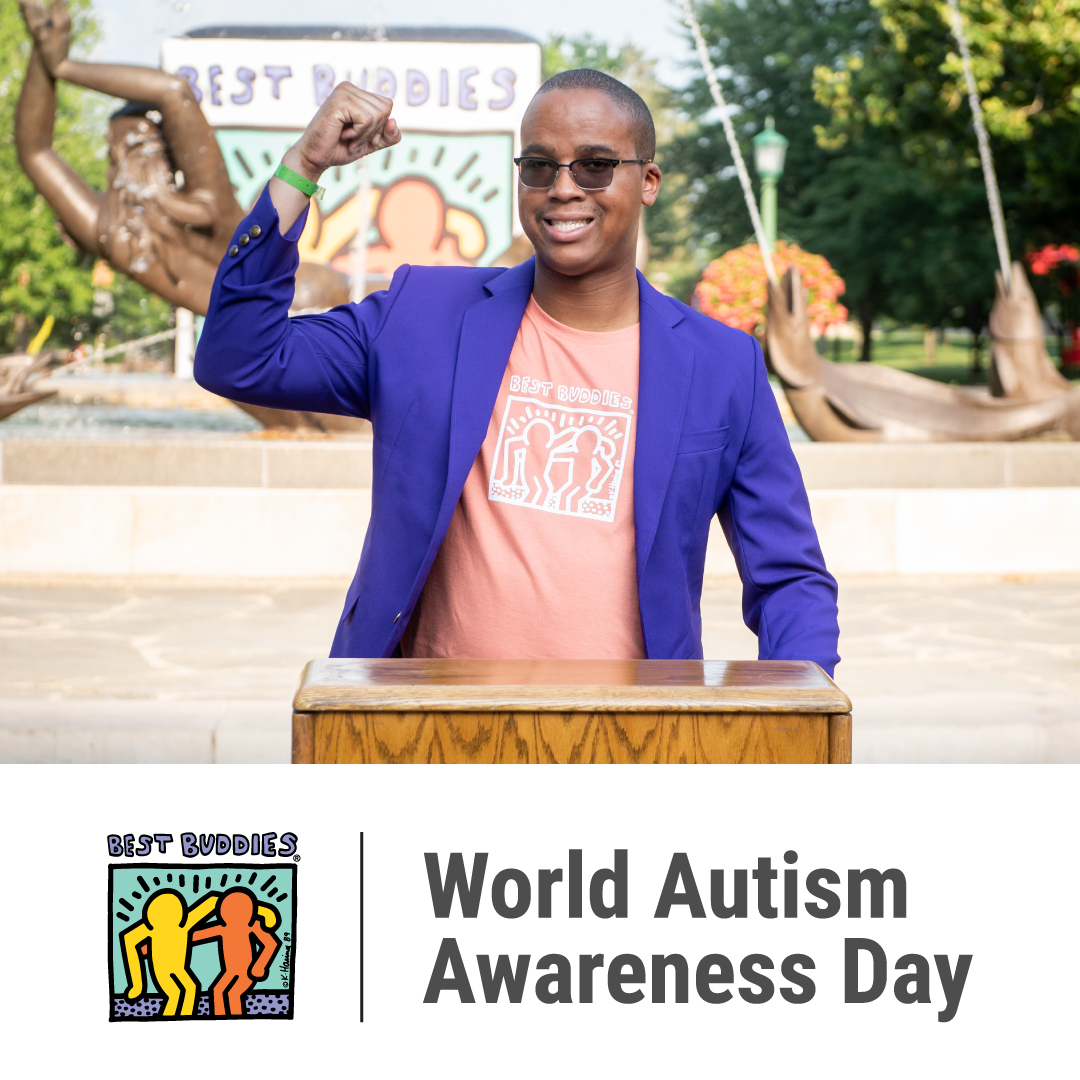 April 2, 2020 – Today on World Autism Awareness Day, we recognize and celebrate the rights of persons with autism, with the goal of raising awareness, understanding, and inclusion for people with autism.
Best Buddies is doing its part by creating opportunities for people with autism to experience meaningful friendships, employment, leadership development, and independent living. On World Autism Awareness Day, let us stand together and reaffirm our commitment to include people with autism in our communities and society at large.
"Being a part of Best Buddies and the relationships I have developed through Best Buddies, has helped me believe in myself and be confident that I can achieve my dreams, be successful, and feel fulfilled with my life. The leadership opportunities I have had through Best Buddies has helped people see me for who I really am and allowed me to see others for who they are–disability or not." – Zach, Best Buddies Ambassador, who has autism.
We all have a role to play in ensuring that the needs of people who are disproportionately impacted by COVID-19 are met during this difficult period.
Join us in ensuring the future of Best Buddies programs by making a donation. 
Donate to Best Buddies