Best Buddies Ambassadors is a program that provides training for participants with and without intellectual and developmental disabilities (IDD) in areas of speech writing, public speaking, and self-advocacy. Ambassadors develop the skills to professionally share their life stories, promote Best Buddies programs, network, and most importantly, advocate.  The Ambassadors program prepares people to become active agents of change and informed, engaging advocates for the disability rights movement. A small group of ambassadors prove themselves to be effective, eloquent speakers for the Best Buddies mission and role models within the disability rights movement are asked to serve as Global Ambassadors for the organization.
Best Buddies proudly highlights some of the participants who have achieved this prestigious level.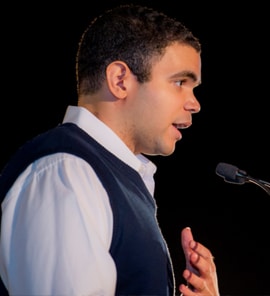 Paul Brooks
Las Vegas, Nevada
Paul began his journey with Best Buddies in high school as an associate member, later meeting his buddy Jeff in 2011. In 2013 he attended an Ambassador training and began speaking at local events around Nevada. In January 2014, when the Best Buddies / MGM Resorts International Internship-To-Work program began Paul was hand-picked to interview at the Bellagio Resorts and Casino for the Gym Attendant position. With the support of Best Buddies Jobs, Paul aced his interview and began a new chapter in his career path. In July 2016 Paul was chosen as the Best Buddies International Job Participant of the year. Paul has transformed – his poise, professionalism, and interpersonal skills as a result of his daily efforts to improve himself and meet his career goals. Through Paul's hard work, he has set the stage for other Best Buddies Jobs participants to join MGM.  He continues his work as an ambassador by speaking at the 2014 Best Buddies Nevada Gala and in 2016 at the Hearst Castle Challenge.  Paul was asked to join the Nevada Best Buddies Board in 2017, to share the insight of a person with an intellectual disability. Recently, Paul spoke at a Reno High School students about the impact Best Buddies has had in Nevada, on him and around the world.
Kellie Howard
Tampa Bay, Florida
Kellie, a Global Ambassador, is a vital part of our BBI Board of Directors by giving her unique insight into a person's life with IDD. Kellie began her involvement in 2009 with the Best Buddies Colleges' program in Florida, where she still serves as the Outreach Chair. Her passion for the mission has grown over the years with her involvement and attendance at many Leadership Conferences. Recently, her newly appointed role as a member of the Young Leaders Council has helped her to create connections within Best Buddies globally and ignited her to further her passion for the organization. She credits Best Buddies with giving her the much needed social skills to be successful in her job. Her role as a Global Ambassador has given her the confidence to give inspiration speeches not only within Florida but at our Challenge Ride events, including the Hyannis Port Challenge and Hearst Castle Challenge. Kellie loves Best Buddies so much, she has a tattoo of the Best Buddies' logo on her wrist!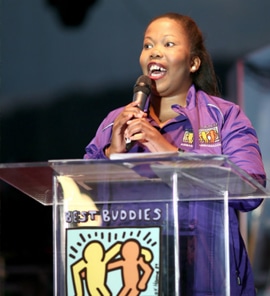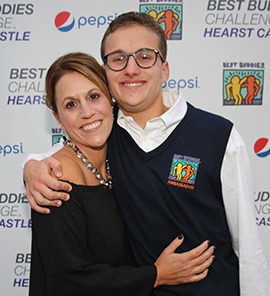 Jack Mayor
Naperville, Illinois
Jack Mayor is a 18 year old senior at Neuqua Valley High School in Naperville, Illinois. The oldest of 5 children, Jack was diagnosed with Autism in 2006. He completed the Best Buddies Ambassador Training in November 2016. Jack has an endless passion as a motivational speaker to educate people about the challenges faced among teens with disabilities. After becoming involved in Best Buddies, Jack's life was greatly enriched from the friendships he made and the confidence he gained. Jack found his voice through Best Buddies and, as his role as an Ambassador, he strives to help others simply see past a label and see an individual as a whole.
Some of Jack's heart felt speeches have included All State Giving Campaign / Autism Speaks, Autism Awareness Day Will County, Hello my name is Autism, Spread the Word to end the Word, Opening Ceremonies for Special Olympics Swim Meet and Best Buddies International Leadership Conference 2017. In addition to public speaking, Jack enjoys competing in Special Olympics Basketball and Swimming.
Jamie Torres
Boca Raton, Florida
Jaime Torres, a Best Buddies' Global Ambassador, is an outgoing and outspoken advocate for himself and others with IDD. As a young child, Jaime was told that not only would he never be able to read or write, but that speaking would be an extremely difficult challenge for him. In true Jaime style, he took on the challenge, and today Jaime not only reads, but he writes poetry, songs, scripts, and speeches. Jaime never gave up, and it is that passion that has made him into the advocate he is today. Jaime has worked hard over the years to achieve independence in his life, and, as of today, he has worked for Chick-Fil-A for the past 2 years. Jaime has always been passionate about being an advocate. He started advocating as early as elementary school, and has been an active member in the special-needs community ever since. His involvement has included becoming the president of SAIL–Self Advocate for an Independent life, speaking at numerous Gold Coast Down Syndrome Buddy Walks, being a board member for SAND Florida Self-Advocates Network'D and being a part of the Best Buddies' FAU college chapter. Best Buddies has been instrumental in providing Jaime with confidence, access to many more opportunities to have his voice heard, and the ability to stand up for himself, others, and what is right. Jaime has spoken at many Best Buddies' events such as the 2016 Palm Beach Friendship Walk, the 2017 Palm Beach Gala, the Banco de Brasil event, the Palm Beach Champion of the Year Kick off, the 2016 Miami Gala, and the 2016 Challenge-Miami event. Jaime doesn't plan to slow down anytime soon. Any opportunity he has to spread awareness is one he is going to take. Jaime believes that love, respect, kindness, and most of all understanding are the most important tools that we can have to make the world a better place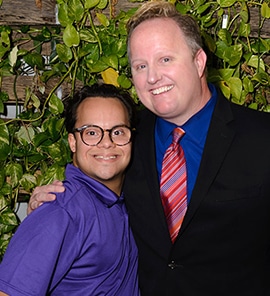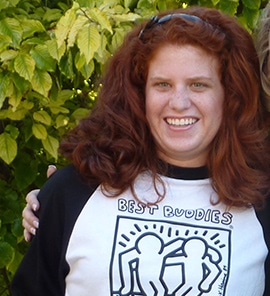 Ashlee Coffman
Chandler, Arizona
Ashlee Coffman joined Best Buddies her freshman year at Corona del Sol High School. Since then she continues to participate as Best Buddies Arizona Buddy Ambassador, a role she has held since 2009. Her sweet, caring demeanor, and steadfast determination to overcome any and every obstacle makes her an inspiration to all!
With a permanent smile and positive attitude Ms. Coffman tackled her goal of graduating from Chandler Gilbert Community College with an Associates of Arts in Science. Now she is a senior pursuing a degree in communications/history from Arizona State University. While attending ASU she enjoys some of her favorite activities like swimming, reading, writing, bowling and seeing movies. Ashlee keeps in close contact with her Peer Buddies from high school and ASU, Natalie Gatz, Jen Chase, and Kinsey Sullivan.
Ashlee is an imperative part of Best Buddies Arizona. In 2010, Ashlee was selected as the recipient of the "For Those Without a Voice Inspiration Award" at the Best Buddies Arizona Friendship Gala: Brazilian Carnival. She was also the main stage speaker in the Best Buddies Challenge: Hyannis Port. Her passion for Best Buddies is apparent in her drive to spearhead the 3rd annual Birdies for Buddies Golf Tournament in Arizona and being the top Friendship Walk fundraiser for the past three years. Along with her speaking engagements as a Global Ambassador she participates in Best Buddies leadership trainings. She is truly an inspiration to all.
Champ Pederson
Palo Alto, California
Champ Pederson, born and raised in Palo Alto, California began his passion for leadership and advocacy during High School as the acting Buddy Director for the Best Buddies chapter. Since graduating in 2006, he has continued his involvement by being a member of the Taft College chapter.  Just recently he was chosen to serve on the Best Buddies Northern California Young Professional Board. Along with his ambition to be a leader, Champ is also an extraordinary employee. Two years ago he was hired at the Apple Store in Palo Alto where he has worked as an Apple Specialist. In addition to his job at Apple Champ was employed by the Golden State Warriors as a Finance assistant with the help of the Best Buddies' Jobs program. Last summer, the Little League International honored Champ in their Hall of Excellence and coming this spring, 2018, Topps Baseball Card chose Champ to be on a baseball card, in the Ginter special edition. He also manages his own brand, Live Like a Champ that sells hats and shirts with his motivational slogan and donates the proceeds. Champ travels the country delivering motivational speeches to various sports teams, youth organization and of course Best Buddies. In all of his appearance he shares with others, no matter what, "really, I'm no different."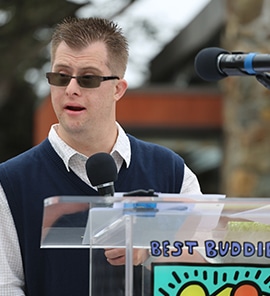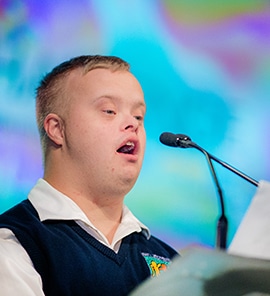 Sam Piazza
Tampa Bay, Florida
Sam has been an active and passionate member of Best Buddies for the past 13 years, starting in high school. While in college he served as the Buddy Director of the University of South Florida chapter. As a Best Buddies Ambassador the past several years Sam has spoken at two Hyannis Port Challenges and at our Staff Leadership Conference. He is always willing to give his time to Best Buddies. Recently he was the campaign manager for Best Buddies Tampa's Champion of the Year event. He has participated in this event the last four years and this year placed third.  Sam was also appointed to the Tampa Bay Junior Board, in addition to being one of the featured Best Buddies ambassadors taking place in the 10 year anniversary of the Spread the Word to End the Word campaign. He manages all of his advocacy responsibility while maintaining a job at PDQ and a very active social life with family and friends.  Sam is quick to share that Best Buddies has helped him grow as a person and live independently, making him happy to give back.
Kathryn Meade
Des Moines, Iowa
Kathryn "Katie" Meade is a full-time paid employee, volunteer, self-advocate, and a friend.  Katie is a woman with Down Syndrome who has insisted on being independent and active in her community.  Katie has volunteered with Best Buddies for twelve years, developing life-long friendships and proving herself a valuable asset to the organization.  She has served on the Best Buddies International Board of Directors and travels the world as an ambassador, advocating for the rights of people with intellectual and developmental disabilities.
Since 2002, she has held her position as an office assistant at the Polk County Treasurer's office in Des Moines, Iowa.  Katie enjoys her work and is proud of her contributions to the community as an employee and taxpayer.  Being in charge of her money gives Katie the confidence and tools needed to be independent.  She serves as a role model to others with intellectual disabilities.  Katie is constantly searching for ways to improve her life and the lives of others with IDD. Katie continues to break down barriers; she was selected to be the face of Beauty & Pin-Ups new hair care product, making her the first person with down syndrome to be the spokesperson for a product! You will also see Katie speaking at various locations during the Hyannis Port Challenge weekend, with her close friend, Tom Brady, by her side.
Marissa Gebhard
South Bend, Indiana
Marissa's passion for Best Buddies started  in 1999 when she became the host site coordinator and faculty advisor for the Notre Dame chapter of Best Buddies. After serving in both of those roles for six years, she accepted a new position at Notre Dame in 2005 and has continuously served as faculty advisor to the club. Over the past nineteen years with her support and that of Best Buddies Indiana, the Notre Dame chapter of Best Buddies has built over 500 friendships between people with developmental disabilities and college students from the University of Notre Dame and Saint Mary's College, with many of those friendships lasting multiple years and enduring past the college student's graduation. Best Buddies is a strong force for good in the world. Marissa serves as a Global Ambassador to increase the impact of Best Buddies to make a difference in many more lives through inclusion and friendship.
Jacob Pasternack
Delray Beach, Florida
Jacob Pasternack officially started his Best Buddies journey at Olympic Heights High School in Boca Raton, Florida. He credits his start to Andrew Chea, a boy he met in first grade. Andrew and Jacob became extremely close, despite Jacob learning that Andrew had Down Syndrome. He channeled all his love for Andrew and philanthropy into Best Buddies when given the opportunity. Jacob was the Chapter President at his high school for three years, helping fundraise over $80,000 over that time-span. He was personally recognized in multiple news features in his local community, and his chapter was consistently recognized throughout Best Buddies during his tenure. He was named a Global Ambassador during his junior year of high school and has since given talks at both local and national events. Jacob is now a student at the University of Florida where he continues to evolve in his leadership and public speaking skills through his involvement in Best Buddies.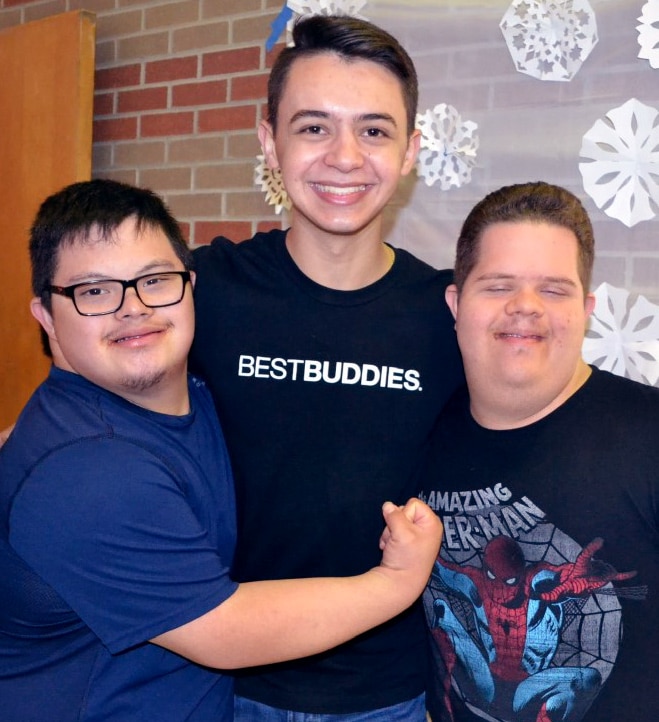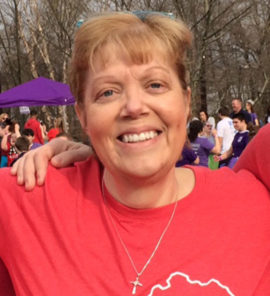 Sue Patton
Indianapolis, Indiana
Sue Patton's passion runs deep for Best Buddies and its mission. Not only does she believe in the cause, she is deeply connected to it. Her involvement with the organization started in 2006 when her oldest son, Blair, started high school. She had heard about Best Buddies and was so excited for him to join for the opportunity for inclusion and friendship. This was something that was missing from his life! When her younger son, Joey, joined Best Buddies, their journey as a Best Buddies family really took off! In 2010, Sue started volunteering at the Best Buddies Leadership Conference as a speech coach for the ambassador track. She felt so inspired and empowered that they next year she volunteered as an ambassador facilitator. Her volunteer work continued as a Best Buddies Indiana Advisory Board member from 2012 to 2017. This lead to her chairing the Best Buddies Indiana Friendship Walk in 2013 and 2015. Most impressive has been Sue's work in piloting a community based Citizens Program in her small town through the local library. On top of all of her many volunteer jobs with Best Buddies she was recently paired with a wonderful participant and building a great new friendship! She is driven to spread the mission of Best Buddies and promote inclusion and friendship for everyone!
Alan Raskin
Pittsford, New York
Alan Raskin is an 8th grader at Calkins Road Middle School in Pittsford, NY. Alan began his journey with Best Buddies in his middle school in 2016. He, as chapter president, took part in local leadership conferences. In a few short months of being a part of Best Buddies, Alan had found a new mission: to educate people to be more inclusive. He took part in many speaking opportunities to do so. In June 2017, he and other members of his chapter spoke about the impact of Best Buddies to the Pittsford Board of Education. It was then when he realized that speaking is one of the most powerful ways of spreading a message. At the November 2017 Champion of the Year Gala, he spoke again about his experiences in his chapter. That speech lead to an unforgettable opportunity: a TEDx Talk at Allendale Columbia School. After writing, editing, and preparing a speech, he was ready to talk about Ableism in middle schools, and how we need to make young students more inclusive so they can be inclusive adults. Behind the scenes of all of these speeches came tons of support from friends he met in his chapter. Without Best Buddies, Alan would be a very different person, and because of that, he embraces the power of friendship and inclusion every day.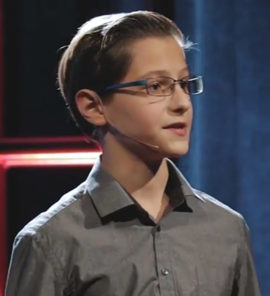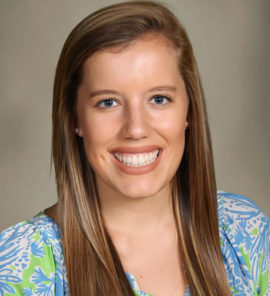 Kaley Presnell
Jacksonville, Florida
Kaley Presnell started her Best Buddies journey in college at the University of North Florida. She was chapter president of her club for three years. But the biggest impact in her life is when she was paired with Cara, her best buddy,  her freshman year at UNF. In college, Kaley was a member of the Best Buddies Young Leaders Council. Her journey with Best Buddies impacted her life in so many ways, she ended up changing her major to exceptional student education. She has now been an ESE teacher for four years and lives her dream every single day. She is the chapter advisor for Creekside High School and strives to inspire her officers to be the best leaders they can be.