Meet Jaimee Hrabik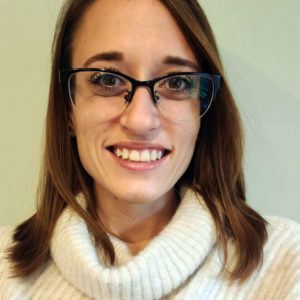 Best Buddies in Wisconsin welcomes, Jaimee Hrabik, as an Employment Consultant for the Best Buddies Jobs program! We asked Jaimee a few questions-read on to get to know her more.
Tell us about yourself:
My name is Jaimee Hrabik and I am a passionate advocate for individuals with IDD and for inclusion and diversity. I graduated from UW- La Crosse in 2013, with a bachelor's degree in Psychology. Since graduating, I have gained more than 7 years of progressive experience supporting the growth of individuals with disabilities in a wide variety of roles. For the past two years, I've committed myself to assist people with disabilities in attaining and maintaining competitive community employment.
Fun Facts:
3 words to describe me: Kind, energetic, and dedicated
My favorite color is purple
My favorite food is ice cream
My favorite hobby is walking my two dogs
What is something that excites you most about your new role?
The thing that excites me most about my new role with Best Buddies as an Employment Consultant is having the opportunity to learn the interests and goals of the participants in the Jobs program and finding them a job that they will enjoy and a company that will support their continued growth.
Where do you see yourself in 5 years?
5 years from now, it is my hope that I will still be a part of the Best Buddies family and actively working to meet the needs, goals, and passions of all Jobs Participants through the development of strong business partnerships the continued growth of the movement for diversity and inclusion in all organizations.
For more information regarding the Best Buddies Jobs program, contact Jaimee at jaimeehrabik@bestbuddies.org.